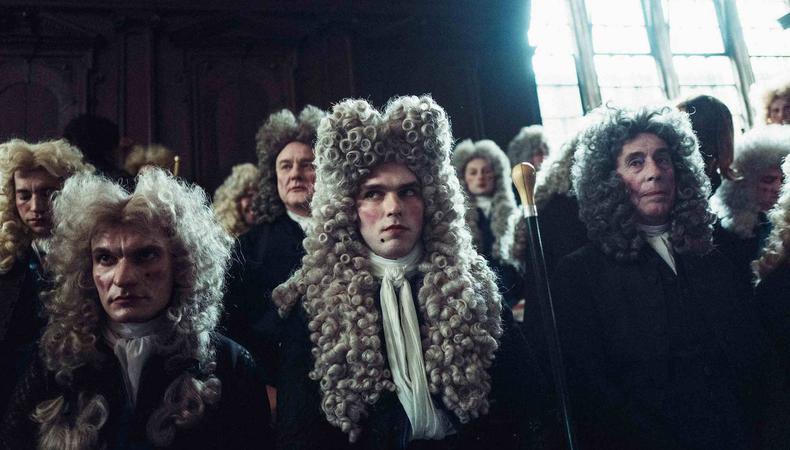 It's a tough time for actors right now, but The Slate – Backstage's live series of classes, seminars, and digital exercises – will help turn time on your hands to your advantage.
There's loads of helpful advice for actors in the discussion between casting directors Leanne Flinn and Backstage's Hannah Williams. Flinn specialises in commercials and has a talent for street casting. But she's got plenty of drama experience too, including working on The Favourite, Top Boy, and Plan B's Ill Manors, where she discovered his mate Ed Skrein. Her Q&A included everything from what to expect in casting rooms, how to make the most of group castings, and building relationships with casting directors (CDs). Here are just some of the takeaways from the class:
Why an award-winning director loves working with new actors
"For The Favourite, I worked alongside the casting director Dixie Chassay, who was brilliant. The director Yorgos Lanthimos loves new people and new actors. Obviously, there are all sorts of top names in the film, but for smaller roles he wants people who can bring something else, who are new faces that can really inhabit those roles. I was brought on to find these characters in a completely different way, mainly from street casting. I found a couple of the maids who had speaking roles and loads of the interesting looking people in the film who don't have lines but who create that world."
The power of street casting
"Street casting has become a huge thing now, mainly because there are so many new ways of find people, like Backstage. So you don't have to literally street cast. We also use social media, especially Instagram, but I do still love actually getting out on the street. For The Favourite, I found the actor who plays Mrs May (the one who smacks Emma Stone's bum!) on a train platform and just thought she looks amazing. Something that I've seen change in the industry is that CDs and directors are so much more open now to seeing people without that formal training. It's no longer just a few of us who are finding people from all walks of life – now everyone does it. It's brilliant."
How to build relationships with casting directors
"Look out for things like these Q&As! You really learn about how we work and what we're about. Follow the stuff going on Twitter at the moment, especially the opportunities for one-to-ones like Casting Crushes Corona. I've done a few hours of meetings so far and am going back for more. If you're an actor and want to know more about the industry, create a Twitter account and follow people in the industry. And use Instagram as well. Follow the CDA and the CDG on social media, check out who their members are and follow them too. Not only do we post castings but it's great to see what we're up to.
Cold emailing is difficult because if we're not casting at exactly that time for something you would fit, you might get missed. But it's worth it if you have something you'd love us to see, like a commercial or a project. Or if you're a graduate and are about to come out of school. We do have good memories!"
How to nail a commercial audition
"Come in and be yourself. What really catches my attention is someone who is able to be natural and humble. I love it when you see someone whose personality shines through.
What you're wearing can be important. Often, I'll say on the brief if there's something specific we'd like you to wear for the character. But if you're asked to audition for a nurse character, we don't expect you to come in dressed in a nurses uniform. If you have something which could just hint at the character, that's useful. For instance, if you're an office worker then a suit is fine.
Don't come in flustered. If you're late, or whatever, remember –that happened outside the room. The important thing is to be calm and enjoy it. Auditions are quick, so you need to not feel self-conscious about coming in and giving it your all straight away. It's a hard thing to do, especially when you're starting out. But when you've done a few you'll get used to it."
Why commercial group castings happen and how to make the best of them
"We often bring in more than one person for a session, mostly because we don't have much notice from the client. Or you might all be up for the same role and it's quicker to explain the brief to all of you at the same time, in which case you can just stand to the side and watch other auditions. Actors can say 'that's unfair – why should the others watch me?' But actually, you learn a lot from watching other people, too – it's invaluable experience. Just remember – we want you to be yourself, don't overthink it, and don't think you need to change it up because of someone else's performance.
In all group auditions, be prepared to improvise a scene together. For instance, being in a club always seems to come up! Improv is such an important thing for commercials and if there are any classes you can go to then I would say do them."
The potential of being an extra
"It's a funny one, being an extra. Music videos are often low budget and always casting, so they're a brilliant way into the industry. For a larger budget project, if you're just part of a crowd that's not going to boost your career but you will at least get some great experience and an insight into how a film or TV set works. But if you're picked as a featured extra, a walk-on or even a character with one line, then it is an amazing experience and really worthwhile doing for your career."
Don't apply for everything
"If you see something on Backstage, or Twitter, or anywhere, have a good read and think: 'Am I that person?' You shouldn't put yourself in a box but you should know what you can and can't go up for. For instance, if you're in your 20s, you shouldn't be going up for a mother of four. Work out if you're right for the role. If it says: 'We want a photo of you and your dog,' and you don't have a dog, then don't apply!
Casting directors have good memories, so if you're blanket-applying for everything and then something comes round that you might be suitable for, we're going to take it less seriously if they've seen you apply for everything."
Things will get better
"I trained in acting, singing, and dancing at Italia Conti. But I left school as 9/11 happened and where normally we'd go straight into auditioning for theatre jobs, it was a little like the lockdown situation now. Tourism took a massive hit and people didn't want to go to the theatre. I'd imagine it feels similar to actors graduating now. It might take you longer to get out there and do what you really want to do. But things will get better."
Resources: