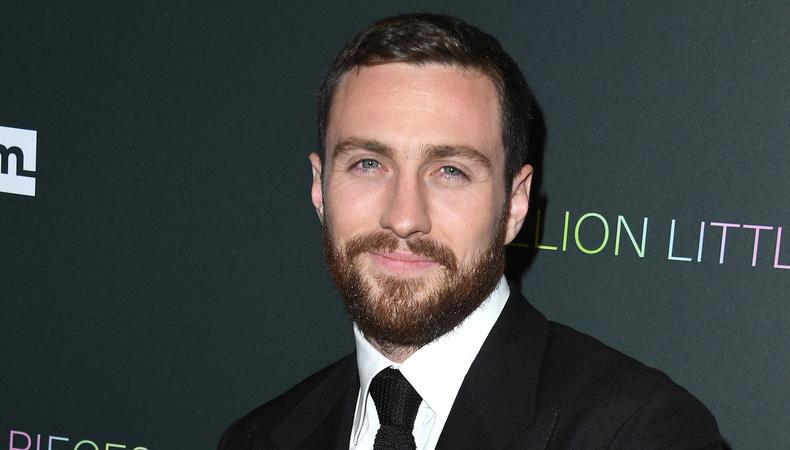 UK actors, crew, and creators – here's the lowdown on what's filming big and small across the country. Stay in the loop and be sure to check back every week for projects currently in production in the UK with Backstage's What's Filming reporting.
The hunt is on in London! Filming has finally begun for the upcoming Sony-Marvel standalone feature film Kraven the Hunter, starring Aaron Taylor-Johnson, Ariana DeBose, Russell Crowe, and more. Check out the latest, high-intensity videos and photos from a set (including a car chase scene), and find out what you should be looking for in the city.
Kraven the Hunter
After months of pre-production, the upcoming Sony and Marvel Entertainment feature Kraven the Hunter has kicked off its filming in the UK. A Reddit user shared a video in the London subreddit of a car chase scene in action, with the stunt double for Aaron Taylor-Johnson spotted hanging onto the side of a mini-van. Additionally, Taylor-Johnson himself was spotted in the same area. Twitter fan account @KravenSource has also been on it sharing set photos and videos as the project films in the city.
According to Cosmic Circus, the production team for Kraven the Hunter recently sent out letters to business owners around Bastian Highwalk and London Wall to inform them of the car chase filming.
Taylor-Johnson will star as Russian immigrant Sergei Kravinoff, a.k.a. the titular Kraven, the Spider-Man adversary who is "on a mission to prove that he is the greatest hunter in the world." As we previously reported, newly minted Oscar winner Ariana DeBose will also star, as will Russell Crowe, Alessandro Nivola, Fred Hechinger, and Christopher Abbott.
Kraven the Hunter is directed by J.C. Chandor with Art Marcum, Matt Holloway, with a screenplay by Richard Wenk.
The film is due out in theatres on 13 January 2023. And if you're in the area during filming, be sure to keep an eye out for both signs and casting calls for project title Spiral...