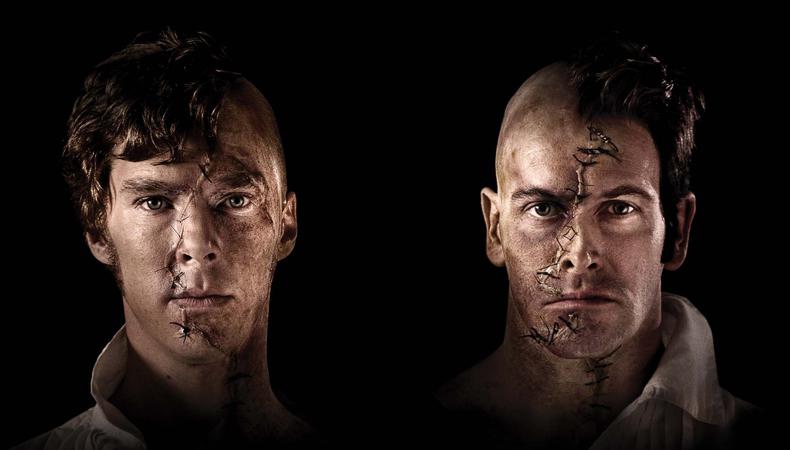 Nearly two months into lockdown, the future of theatre is under threat. The government has been clear that spaces where one thousand people can sit, legs nudging legs, breathing in reconstituted air, is not the lockdown solution they're looking for, and theatres remain closed.
Smaller theatres and festivals are also feeling the heat: these fantastic venues above pubs and in vaults are sweaty, humid, and atmospheric – they're intimate spaces where people cry and laugh together. Many lack subsidies and have uncertain futures. All West End performances have been cancelled until at least the end of June, while Sir Cameron Mackintosh told BBC Radio 2 he believes theatres could be closed until next year: "It's impossible for theatres to plan for the future while social distancing is in place. We want the audience to feel safe, and we want the actors to feel safe."
Covid-19 is not just creating a challenging environment to work and create shows in – it's also contributing to the shutdown and closure of buildings. On 6 May, Nuffield Southampton Theatres (NST) announced that it was going into administration. A spokesperson for the theatre trust said: "NST, in line with other performance venues, suddenly found itself with unprecedented pressure on cash flow in the wake of the Covid-19 outbreak – a flood of refund requests and little in the way of advanced bookings. The government's request on 17 March for the public not to attend theatres, to help prevent transmission, clearly impacted on their ability to trade."
The government has confirmed that theatres will receive a business rates holiday for 12 months, although clearly it's too late for some. The prolific playwright James Graham told the PA news agency that an "aggressive government bailout" would be needed to save UK theatres, adding: "I don't even know if there will be a theatre or film industry that we can recognise when this is all over."
But as the initial lockdown shock subsides, there are signs of the theatre industry exploring ways to get back on its feet, and evidence that the public's engagement with theatre is still strong. The National Theatre has been leading the charge by releasing films of some of its most successful plays for free on YouTube; these have included One Man, Two Guvnors, Twelfth Night, and Frankenstein, starring Jonny Lee Miller and Benedict Cumberbatch. The National Theatre's spokesperson told Backstage: "We are planning for the future, looking at multiple scenarios for reopening. Although we're not currently casting, we are using new technologies including Zoom to read through plays and work on some scripts in development."
Nottingham Playhouse is also using Zoom, in their case for auditioning: "We have held open auditions before at the Playhouse and found them a great way to extend our knowledge of local talent," said Artistic Director Adam Penford. "We have subsequently cast several actors we met through that process in Playhouse productions. We're aware that freelance artists are having a really tough time and this felt like a way we could use the lockdown time productively."
Theatres are also looking at how they can use audio to captivate radio audiences, with the Lockdown theatre festival broadcasting on BBC Radio 3 and 4. Devised by actor Bertie Carval, the festival will feature readings of plays that had to close before the end of their run. Speaking of the threat to the national theatre industry, he told the Guardian: "This isn't the usual complaint about underfunding of the arts. This national treasure stretching back to William Shakespeare is under threat. We need a really grown-up conversation and money from the exchequer to pull together some serious industrial investment on a strategic level so we can rebuild." Four productions that were forced to close early have been chosen, including Mike Bartlett's Love Love Love and Josh Azouz's The Mikvah Project. Actors have been posted sterilised home studio sets so they can all record with the same equipment.
The MonoBox is also getting in on the action, with 50 recorded monologues from some of the most famous and successful plays of recent years. Actors have recorded scripts from under duvets, in their wardrobes, and even when experiencing coronavirus symptoms. They include monologues from plays including Emilia by Morgan Lloyd Malcom, and with words by Ella Hickson, Winsome Pinnock, and Dennis Kelly.
With the world existing in a state of lockdown for some time now, larger bodies have had an opportunity to put their heads together to come up with the solutions to keep theatre ticking over.
Unprecedented: Theatre from a State of Isolation will be a series of 10 new plays coming from writers such as James Graham and April de Angelis, all filmed using video-conferencing technology. Stars taking part include Gemma Arterton and James Norton, and is an initiative run between Headlong Theatre company, the BBC and Century Films. The shows will be broadcast as part of the BBC's culture in quarantine initiative, which is helping to keep theatre relevant during a period when none of us can just pop in to "see if there are any tickets available" on the way home from work.
It's one thing buildings and companies coming up with creative ways to survive, but what about those who make the art itself? Equity has played an active part in securing the government scheme for the self-employed and continues to press for further help for creative workers who are not currently covered such as recent graduates. Equity's president Maureen Beattie said: "We have been involved in complex negotiations across the industry to secure the best financial deals we can for members during this crisis, and we have already struck deals in theatre and TV. The union also has a dedicated tax & welfare team ​who are helping members manage the complicated routes to getting government support, and we have secured the insurance members need to continue working online where they can."
Also impacted is the generation of new talent due to graduate from drama schools this year, as well as the schools responsible for teaching them. LAMDA director Sarah Frankcom tells us: "We have thought very carefully about which elements of our current teaching we can deliver digitally. Not all of our training can be taught remotely so we've established new projects especially to prepare students for the current situation and beyond." The loss of the coveted final-year showcases, where graduates hope to snag valuable exposure to casting directors and agents, is particularly tough for students despite some schools planning to fill this gap by replicating these showcases online. And many schools face insecure futures, with the potentially devasting loss of lucrative Masters students from overseas.
While the screen industry prepares to lobby the government on its proposals for reopening production, the prospect of audiences returning to the theatre still seems a distant one. But when it happens, theatres will have a bank of new content, plays that are itching to get on stage, and writers bursting with ideas to share with real, physical people. In the meantime, it's all about preparation, positivity, and working out how culture can be created behind the curtain. Life will go on, but for now at least, it will be online.
Like many theatres, Nottingham Playhouse is raising funds for their reopening. You can find out more here.