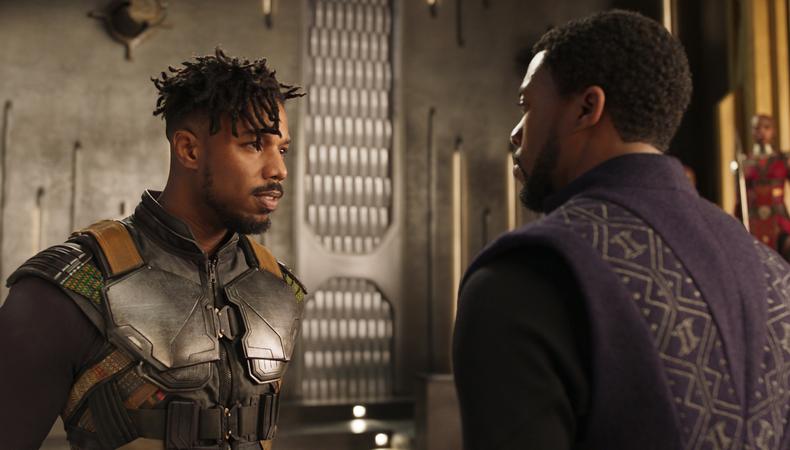 As the Screen Actors Guild Awards' nominating committee chooses its favorite performances, certain big-screen performances remain unforgettable in 2018. A particularly strong year for feature filmmaking makes this year's supporters feel more like leads; the 30 stars below can steal the show or contribute seamlessly to an ensemble performance as needed. Backstage is already looking ahead the Dec. 12 SAG nominations announcement, and rounding up the best, most exciting work for your consideration.
OUTSTANDING PERFORMANCE BY A FEMALE ACTOR IN A SUPPORTING ROLE
Amy Adams, "Vice"
A one-time SAG ensemble winner and five-time Oscar nominee, the outrageously talented Adams seems long overdue for a big-screen credit that puts some gold on her mantel. Could it be the role of Lynne Cheney, wife to Christian Bale's infamous American vice president Dick? It's without a doubt one of the most anticipated star turns of the year.
Blythe Danner, "What They Had"
Danner must walk a difficult line in "What They Had," a drama with the kind of quirks and conflicts that make it feel like she, Hilary Swank, Michael Shannon, and Robert Forster are a real family. As Ruth, who is succumbing to Alzheimer's, Danner is tasked with deciding how to telegraph varying degrees of fogginess, all the while maintaining the character's love for her family and allowing for truly wonderful moments of levity.
Marina de Tavira, "Roma"
Alfonso Cuarón tells the story of his young life in this film from the perspective of two women who raised him: the family maid (Yalitza Aparicio) and his mother, played by de Tavira. The Mexican actor portrays a kind of tragicomic journey that's almost at the story's periphery, but de Tavira suggests plenty and reveals just the right amount in her every scene. In particular, she's admirably unafraid to assert this matriarch's flaws.
Elizabeth Debicki, "Widows"
Though she starts out as perceivably the weakest member of this pact of widows entering Chicago's criminal underground—beaten by her husband, beaten by her mother, beaten by life, really—Debicki's evolving portrait of dignity gives her Alice this thriller's most poignant emotional trajectory.
Claire Foy, "First Man"
Leave it to an actor as vital and compelling as Foy to give the standout performance in a movie about men rocketing to the moon. We as an audience need Janet Armstrong's presence in order to ground us, quite literally, in this story's human realities down on Earth; how wonderful that Foy ignites an unforgettable fury—"You're a bunch of boys!"—to drive that point home.
Anne Hathaway, "Ocean's 8"
If there were a way to measure who had the most fun in a film this year, Hathaway would earn top marks. As Daphne Kluger, a fabulously famous actor and the target of the titular eight con artists, she hams it up to the point of meta-commentary; Daphne may well be an exaggerated version of the public's perception of Hathaway herself. The scene where she tries on a diamond necklace, practically bordering on orgasm in her vanity, is an instant classic.
Nicole Kidman, "Boy Erased"
Where many actors need multiple scenes to convey backstory and profound sources of emotion, Kidman needs only seconds. When Nancy Eamons acquiesces to sending her son Jared (played by Lucas Hedges) to a gay conversion therapy program, Kidman portrays a willful ignorance grounded in Christian faith which later triumphantly crumbles in the face of maternal warmth.
Regina King, "If Beale Street Could Talk"
One of the most exciting actors of our time has finally been given a big-screen role that enables a demonstration of her distinct gifts. King is at her best in moments of open connection, like her soul is being gifted to her scene partner while still retaining a stable, almost formidable strength. Her Sharon Rivers, mother to a pregnant daughter (KiKi Layne) whose fiancé (Stephan James) is wrongfully imprisoned, is the kind of role that feels a long time coming—but we hope King is just getting started.
Rachel McAdams, "Disobedience"
More roles for this fascinating and super-skilled actor, please! In this lesbian romance between Orthodox Jewish women, McAdams' Esti finds the tiniest, quietest moments to ignite primal passions opposite Rachel Weisz's Ronit, and mixes coldness and shame into her marriage to Alessandro Nivola's Dovid. It's a fully realized character arc to which McAdams lends oceans of depth.
Margot Robbie, "Mary Queen of Scots"
Queen Elizabeth I is catnip for awards voters, and watching Robbie's take on England's most intriguing queen, it's easy to remember why. She's an extraordinary historical figure who requires the kind of actor who can go big with scenes of hysteria and rage or shrink into the deepest of insecurities. That Robbie manages to swing between the two and remain credible is a testament to her star power.
Natalie Portman, "Vox Lux"
We all recognize Portman's face and think we know it well. But still, Portman can subvert or obfuscate or throw us off-guard with the blink of an eye. It's her eyes, in fact, that do most of the heavy lifting in this dark meditation on trauma, terrorism, and, of all things, pop music. When Portman levels her gaze at the camera, watch out.
Sissy Spacek, "The Old Man & the Gun"
Although mostly a showcase for leading man Robert Redford, this film's zany delight is due in part to its touching central romance. We didn't know we wanted to see Spacek simply flirt on the big screen in all her charming, gorgeous glory, but now we can't get enough.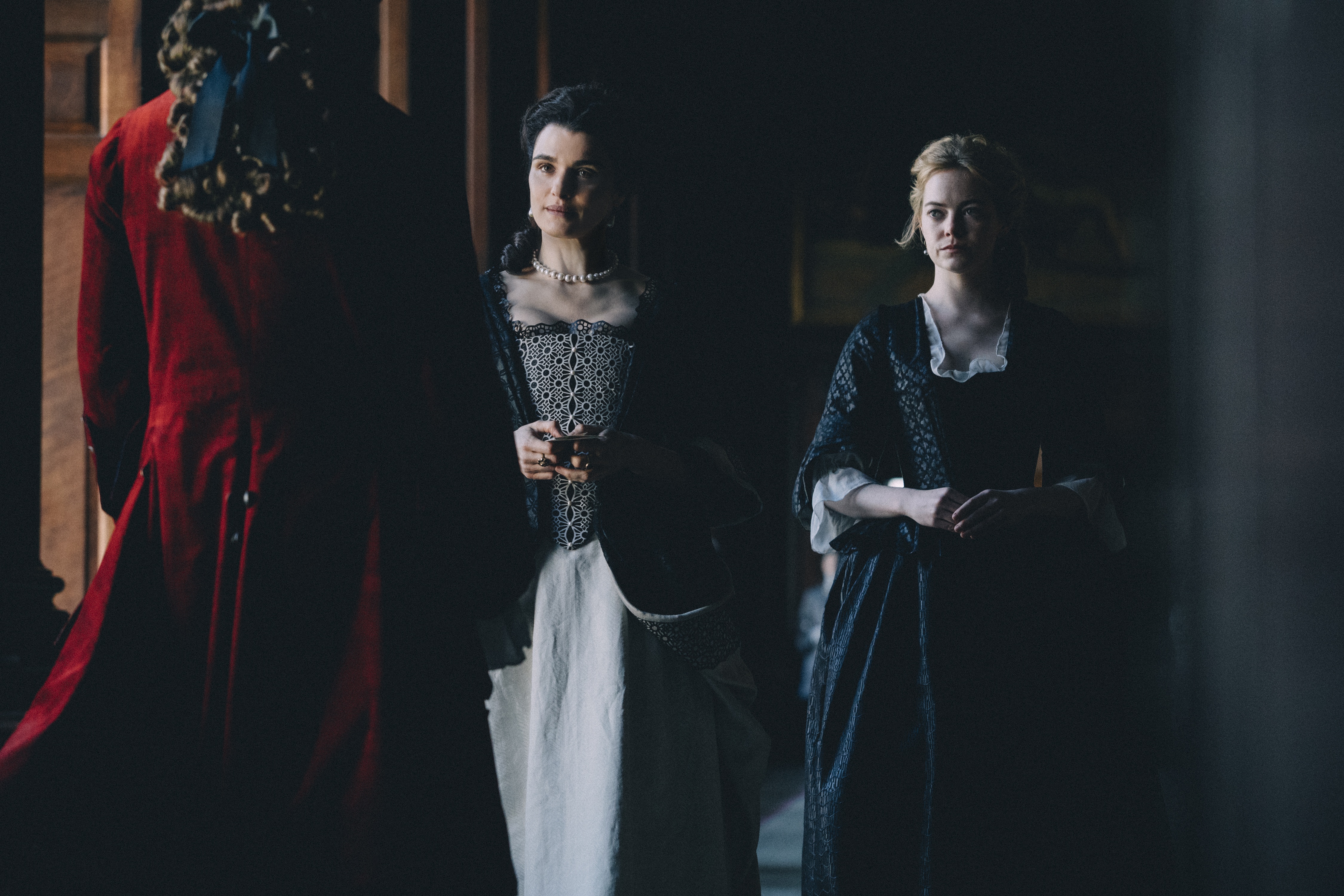 Emma Stone, "The Favourite"
When Abigail Masham first arrives at court, she's a bit of an audience stand-in. What on earth is going on in the house of Queen Anne (Olivia Colman), and how can a lady brought low by circumstance survive, let alone climb the ranks? But then Stone drifts, tantalizingly, into temptation, as if hunger for power is contagious, and we as an audience begin asking: Exactly how diabolically manipulative is she?
Maura Tierney, "Beautiful Boy"
Family members are casualties of drug addictions. That's what Tierney's heart-wrenching performance as Karen Barbour, stepmom to Timothée Chalamet's addict, Nic, makes clear: She loves him like her own son, but can only do so to the extent that she trusts him. The moment in which he shatters that bond and Karen realizes with a full-body jolt of fury what he's done, is an unforgettable reaction shot that speaks volumes and confirms Tierney is one of today's best.
Rachel Weisz, "The Favourite"
There's a moment early in Yorgos Lanthimos' quasi-comedy period piece where Weisz's Sarah Churchill, Duchess of Marlborough, the not-so-secret puller of Queen Anne's strings, comes nose-to-nose with a gentleman in power who is screaming his head off, and she doesn't even blink. In fact, she looks bored. Her portrayal of steadfast, stubborn haughtiness—not to mention her ability to show off those stunning bodices and skirts—is unmatched.
Michelle Yeoh, "Crazy Rich Asians"
Speaking of unflinching haughtiness, no one this year did so little to convey so much as Yeoh, master of the icy glare. Her Eleanor Sung-Young, protective mother of Nick (Henry Golding), is domineering, effortlessly intimidating, and self-assured in the way that only the insanely wealthy are. Yeoh chews scenery fabulously without ever forgetting this woman has a heart.
OUTSTANDING PERFORMANCE BY A MALE ACTOR IN A SUPPORTING ROLE
Mahershala Ali, "Green Book"
From his first moment onscreen, the picture of stateliness as celebrated classical pianist Don Shirley, Ali has complete mastery over his character—and his audience. Peter Farrelly's "Green Book" charts the literal and emotional journey undertaken by the highbrow Shirley and his boorish driver Tony Lip (Viggo Mortensen) in the 1960s segregated American South. It takes as astute an actor as Ali to navigate a growing friendship this nuanced, all while interjecting moments of heartwarming humor.
Timothée Chalamet, "Beautiful Boy"
If there were any doubts that Chalamet is one of the most vital and thrilling actors of his generation, they are officially banished with this real-life cautionary tale of a tormented addict and his father (played by Steve Carell). Chalamet is an absolute marvel while on the verge of tears that seem to well up from within his soul, or while struggling to make eye contact with the people who love him, or simply while grinning in the sunlight.
Russell Crowe, "Boy Erased"
It's hard to describe what Crowe does in Joel Edgerton's retelling of Garrard Conley's experience with gay conversion therapy, particularly in his gangbusters final moments. There's such a mixture of love for his son and love of God in Marshall Eamons; the scene is a tangled mess of anger, resentment, and compassion that Crowe renders so clearly.
Adam Driver, "BlacKkKlansman"
Flip Zimmerman was the real-life detective who helped Ron Stallworth (John David Washington in this Spike Lee retelling) infiltrate a Colorado chapter of the Ku Klux Klan in the 1970s. Driver must essentially play two roles: the principled cop and the vicious white supremacist Stallworth created for him to play-act. The actor's standout scene is a quiet meditation on his own identity and faith, almost a pause to the proceedings that Driver sits with and ponders beautifully.
Sam Elliott, "A Star Is Born"
Elliott's signature drawl and cowboy demeanor found their best role yet in Bradley Cooper's "A Star Is Born" as Bobby Maine, brother and manager to Cooper's rock star Jackson. We feel those clashes with his brother on a visceral level, only to have our hearts ripped out in later scenes where, try as he might, Bobby can't hide his loyalty to the guy.
Hugh Grant, "Paddington 2"
It is not sacrilegious to claim Grant's career-best performance may be in "Paddington 2." Playing a vain, past-his-prime, somewhat unstable actor named Phoenix Buchanan, the scene-stealing Grant harnesses all the rakish charm and hilarious befuddlement that has made him a screen favorite and scales it to fit this story of a talking bear who loves marmalade. Delicious!
Richard E. Grant, "Can You Ever Forgive Me?"
Another bloke named Grant capitalizes on his inherent charm, this time to poignant effect, in Marielle Heller's adaptation of Lee Israel's memoir. As Jack Hock, drinking buddy and forgery co-conspirator to Melissa McCarthy's Lee, the actor excels at playing the kind of bitchy friend who makes you laugh guiltily in spite of yourself. Grant then delivers a touching, but still foul-mouthed, final scene that is certainly going to land him on more awards shortlists than ours.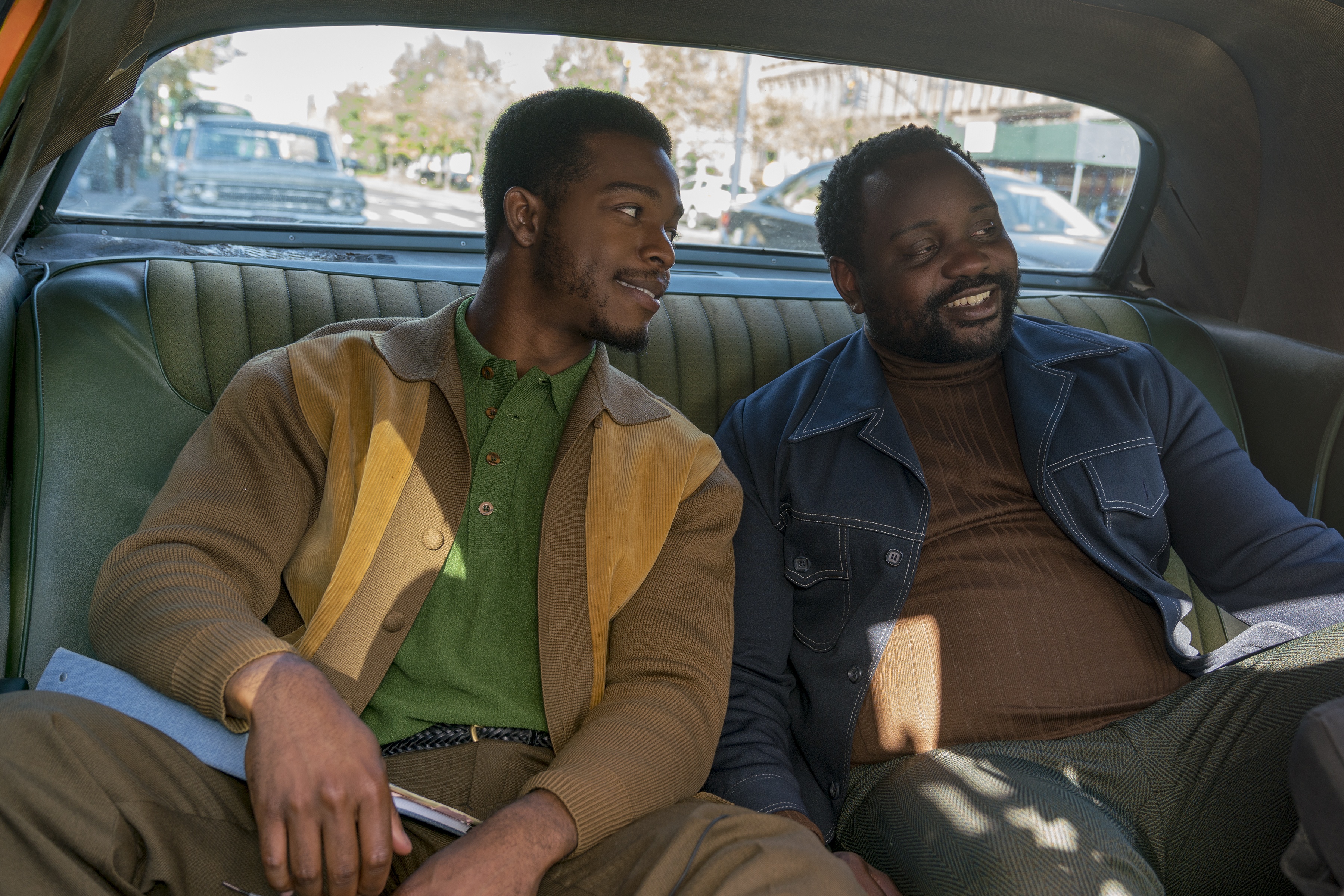 Brian Tyree Henry, "If Beale Street Could Talk"
Henry packs an astonishing amount of story, emotion, and pure soul into what may constitute the shortest amount of screen time on this list. As he demonstrates on the series "Atlanta," and again in Barry Jenkins' James Baldwin adaptation, behind the eyes is where all his scenes' action takes place. Henry expresses joy and then deep existential sorrow with those eyes, channeling every injustice this movie mourns into one faraway look.
READ: Your Official 2018–19 Film Awards Calendar
Russell Hornsby, "The Hate U Give"
Hornsby has long been an actor who turns in consistently compelling work, well deserving of parts like this one in the big-screen adaptation of Angie Thomas' hit novel. Maverick Carter, a supportive father and former gang member, has everything that could make a supporting performance great. But Hornsby takes it to the next level, imbuing Maverick with grace and against-all-odds hope.
Michael B. Jordan, "Black Panther"
It's not unheard of for a comic book villain to win accolades; just look at Heath Ledger's Oscar-winning Joker. Regardless of the awards race, Jordan's turn as Erik "Killmonger" Stevens, heir yet ultimately outsider to the kingdom of Wakanda, will go down as one of the superhero genre's most nuanced, stunning, and timely performances.
Daniel Kaluuya, "Widows"
As he did in his star-making turn in last year's "Get Out," Kaluuya manages to do so much with very few words—except in "Widows," Jatemme Manning's stoic silences are eerie for very different reasons. The guy is just bone-chillingly scary, portraying zero pangs of remorse. It's the sign of a great performer that he is at his most fearsome with just a stone-faced glare.
Lin-Manuel Miranda, "Mary Poppins Returns"
In the original musical, it was Dick Van Dyke who teased and doted upon Julie Andrews' magical nanny, and now Miranda steps into the shoes (and cockney accent) of Mary's trusty sidekick. Outside of Broadway, the award-winning multihyphenate has mostly worked behind the scenes. It's a treat to see Miranda step in front of the camera in all his cheeky glory.
Tim Blake Nelson, "The Ballad of Buster Scruggs"
Nelson has audiences in the palm of his hand in the first chapter of Joel and Ethan Coen's tales of the Old West. Everything they do best as filmmakers is exemplified by this actor: macho buffoonery, vague dread, violence that could be considered downright quirky. In just a few minutes, Nelson plays all of that to perfection as the titular guitar-strumming sharpshooter, leaving us wishing we could spend more time with the ol' crooner.
Sam Rockwell, "Vice"
Last year's supporting actor Oscar and SAG winner looks to be at the top of his game again, this time as none other than "Dubya." Based on this Adam McKay movie's trailer alone, Rockwell's George W. Bush gives an immediately memorable performance, so one can only imagine how fun and funny the full-length version will be.