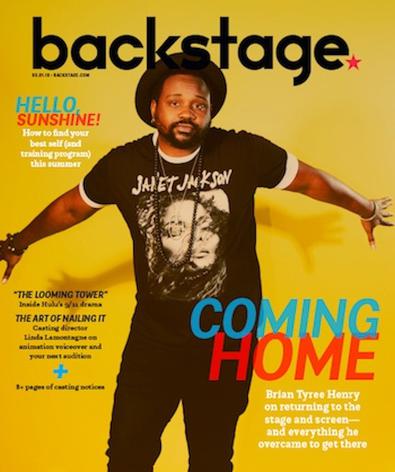 According to Brian Tyree Henry, the only advice you need in life—acting or otherwise—is this: "Hug your mom. Hug your mom and thank your mom."
It's a bittersweet sentiment coming from Henry. The day he wrapped Season 1 of "Atlanta," the show that would jump-start his onscreen career, lead to roles in six major films in 2018, and have an entire city lovingly calling him by the name of a fictitious rapper, he lost his mother in a car accident.
"The happiest moment of my life—in my head, she was always going to be there for that. If there's anybody who knew that this is what I was supposed to be doing, it was her," he says over coffee in Downtown Manhattan in late January, resting a hand on the two necklaces of hers he wears. "It was what I worked so hard for...you're celebrating, you're celebrating, you're celebrating, and then boom."
It was the hardest time of his life, made even more difficult by the fact that he had months of press commitments in front of him. Interviews, panels, and junkets in which he, a relatively new face, had to promote a brand-new show to people he assumed were thinking, Who the hell is Brian Tyree Henry? It's an actor's—and a son's—worst nightmare.
"You gotta smile in front of these cameras. You gotta shake these people's hands. And you're sitting there realizing, I just had to watch them put my mother in the ground. You wanna talk about acting? That was the hardest acting I ever did in my life."
What's more is that just before his manager called to tell him there was a script she thought he ought to see (it turned out to be "Atlanta"), he had been coming to terms with the fact that acting might not be for him. After three years playing the General in Broadway's "The Book of Mormon," a role he originated, he was ready to find something else. But that something else was eluding him, and at 33, Henry knew it might not happen.
Sure, he was a Yale School of Drama–educated actor who'd had successful runs in several acclaimed stage productions and a few bit parts on various television shows, but so were a lot of other people. Henry didn't need to see his name in lights, he just wanted to do work that made him happy and if he couldn't, on to the next. But "the minute I put the period on the end of that sentence in my brain, Sterling called," he says.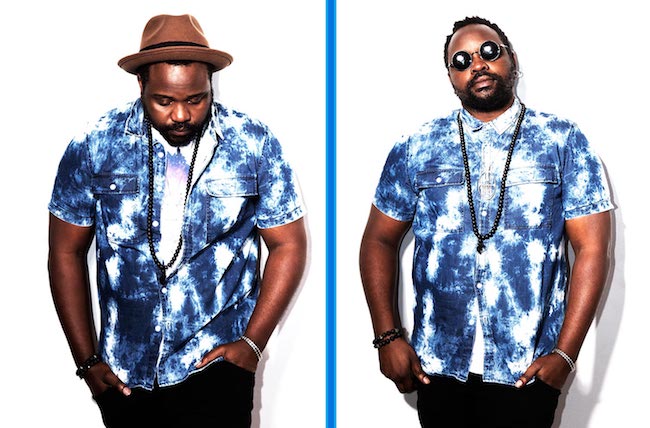 Yes, he means the history-making Sterling K. Brown. The two have been close friends for over a decade, ever since they starred opposite each other as drag queens in Tarell Alvin McCraney's "Wig Out!" at the Sundance Theatre Lab. They also performed together in McCraney's "The Brother/Sister Plays" at the Public Theatre in 2009, and reunited last year for a sob-inducing episode of NBC's "This Is Us" that earned Henry an Emmy nom for outstanding guest actor in a drama series. (Their deep love and admiration for each other is well-documented and enviable.)
"I remember telling him, 'Remember when we did theater? We were really happy.' I didn't have any money. I ate bologna and cheese sandwiches and walked 20 minutes to the Q train to take it an hour [downtown]." He didn't care about the paycheck or where his apartment was, he just wanted to feel joy and excitement and kinship in his work.
And then "Atlanta" fell in his lap.
It was a story Henry knew intimately. Not only had he attended Atlanta-based Morehouse College as an undergrad, but he credits the city itself with saving his life: "It's where I discovered I wanted to be an actor.... It gave me the courage to just be who the hell I am and to dress the way I dress and to listen to the music I listen to and to do the things I do." And in Alfred "Paper Boi" Miles, the up-and-coming rapper struggling to reconcile the thug mythology of his rap persona with his own identity, Henry saw shades of his own friends and family. "When I read him, I was like, 'Oh, my god, that's my friend Kenny, that's my friend Will, that's my cousin.... There's truth to him.' "
To hear him speak about Alfred (always Alfred or Al, never Paper Boi—he considers them two distinct characters), it's a role he was born to play. The way Henry sees it, Al isn't a one-note caricature of a rapper. He is more than his size and his race. He is confused and anxious and frustrated and messy. He also loves deeply and is fiercely loyal to his family and the city that raised him. He has moments of levity, but he desperately wants to contradict the role he's found himself in in the trap rap game and is quick to pop off when the world doesn't allow him to be the complicated, complex person he is.
There aren't many Alfred types that are more than one-note personas on TV these days, so for Henry, allowing his Al to be a layered, idiosyncratic figure is paramount.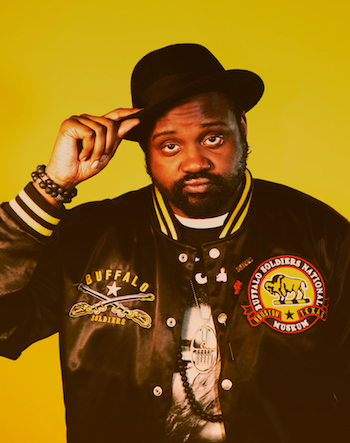 It's a fight that has its roots in his time at Yale where, as a self-proclaimed "crazy black boy from the South," Henry read Ibsen, Chekhov, and Mamet and realized, "Oh. There is no place for me here. No one is ever going to let me play Vanya. No one's gonna let me be in 'The Seagull.'
"But then I was like, 'Who's telling you that?' I can relate to these people. I may not be in the coldest part of Russia, [but I know] cold. I know a lack of love and longing.
"I really wanted to play Brick in 'Cat on a Hot Tin Roof,' and Tennessee Williams is historically known for not writing for [black actors]. Or if he writes for us, we are the maids and the servants in the background—you see it in the stage directions. And I was like, 'Fuck that, I'm gonna be Brick.'
"Once you know the limitations people set on you, it gives you all the room to go and kick your foot through that shit and just break it down."
He's been doing just that ever since, both with his roles and his character choices in those roles.
Finding Alfred's humanity (and humility) was admittedly easy during Season 1, as were being in Atlanta and working alongside his co-stars and the show's creators. But Season 2 was not quite so easy. To return to the place where he got the worst news of his life after a yearlong hiatus (filming had been postponed due to co-star and showrunner Donald Glover's work as Lando Calrissian in "Solo: A Star Wars Story"), to a city where he could no longer walk around unnoticed, and to a show those involved with weren't sure anyone would like (Season 2 goes much darker and eschews its original anthology episode format)—the struggle was real.
Henry says Season 2 is a "doozy": "Every [script] I opened this season, I was like, 'What the fuck?! Oh, come on, man! I gotta do what? Wait, who?' Every time... It was like coming out of a weird ketamine nightmare once it was over." But it was thrilling to get back to Alfred—they had a lot to catch up on.
Also rousing? His upcoming turn in the revival of Kenneth Lonergan's "Lobby Hero," opening March 26 at the Helen Hayes Theatre. As the conversation shifts to Henry's return to the stage, he is giddy. "There's something about being onstage, man," he says, a smile playing at the edge of his mouth. "No matter what age I am or where I'm going, theater will constantly be the thing that accepts me and embraces me."
Henry will play William, a Manhattan apartment security guard at the bottom of the social ladder whose moral integrity is threatened by the realization that this world is not fair. Much like Alfred, William is learning to do what he can with the hand he's been dealt—fair or not. And while they may live in different cities, there's a clear link between the two, one Henry calls a "brotherhood."
"It's not about being safe anymore. It's about being as raw and bare as I possibly can be," he says, referring to the connection he seeks in every role. It's not something he's afraid of; rather, he sees it almost as a duty. "How can we change the scope of how people look at black men?"
Henry says he used to think of acting as a place to hide, to keep himself safe. He was just fine with characters who related to someone else. Now? "These characters are reflecting me back to me, and that's terrifying. I used to say I was being paid to lie. Then a friend said, 'No, you're actually being paid to tell the truth.' Mind. Shattered."
Check out Backstage's TV audition listings!
Photographed on January 29 in NYC by Kareem Black; Groomed by Ruth Fernandez