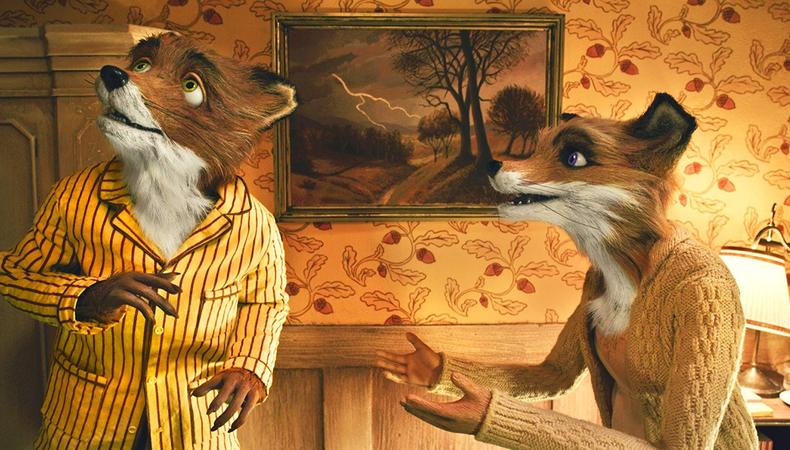 Will the Oscars ever recognize an actor for voiceover? Although the Academy of Motion Pictures Arts and Sciences introduced the animated feature film category in 2002, and the advent of computer-generated imagery continues to make a huge impact on Hollywood, behind-the-microphone work has yet to infiltrate the Oscars' acting categories. As voters consider this year's contenders, we're rounding up a handful (earful?) of spectacular voice talents we think should have—and conceivably could have—been nominated for the industry's highest honor.
Kristen Bell and Idina Menzel, "Frozen 2"
Giving an emotional wallop of a performance through music can be Oscar-worthy—just ask Barbra Streisand, Julie Andrews, or Jennifer Hudson. Surely that means the impressive vocals of stars like Bell and Menzel, perfectly cast as Arendelle royalty Anna and Elsa, deserves consideration. In "Frozen 2," Bell melts our hearts through song and Menzel ups her game by belting not one but two stunning ballads.
Ed Asner and Jordan Nagai, "Up"
Since "Up" was one of the few animated films nominated for the Academy Award for best picture (alongside "Beauty and the Beast" and "Toy Story 3"), who's to say its stars couldn't have also scored nominations? Together, Asner as the curmudgeonly Carl and Nagai as the adorably talkative Russell create onscreen magic using their offscreen talent.
Pat Carroll, "The Little Mermaid"
Legendary doesn't even come close to describing Carroll's Ursula in this Disney animated musical classic. The diabolically tentacled sea witch enjoys tricking Ariel (Jodi Benson, also wonderful) almost as much as Carroll clearly enjoys playing her.
Ellen DeGeneres, "Finding Nemo"
The brilliance of DeGeneres' career-best work as Dory is its subversion of your expectations. The royal blue tang fish's short-term memory loss is at first laugh-out-loud funny (her attempt at whale communication is comedy gold), until DeGeneres and writer-director Andrew Stanton pull the rug out with a devastating, heartfelt monologue that gives this Pixar film its heart.
Tom Hanks, the "Toy Story" films
This list wouldn't be complete without Hanks, whose charismatic Woody in Hollywood's first major computer-animated flick set a precedent for future studio efforts and their stars. Also terrific: every other voice talent bringing these toys to life, including Tim Allen as Buzz Lightyear, Annie Potts as Bo Peep, and in "Toy Story 2" and beyond, Joan Cusack as Jessie.
Holly Hunter, "The Incredibles" and "The Incredibles 2"
Although writer-director Brad Bird steals the show as eccentric superhero fashion designer Edna Mode, it's the Oscar-winning Hunter's turn as Elastigirl, aka Mrs. Incredible, that grounds not one but two of the greatest action movies ever made.
Dwayne Johnson, "Moana"
To those wondering if a certain shapeshifting demigod would be included on a list of standout voiceover performances, what can we say, except: You're welcome! As the moody, musical Maui, Johnson has never been more charming—and that's really saying something.
James Earl Jones and Jeremy Irons, "The Lion King"
Jones may have one of the most immediately recognizable voices in the world, his rumbling basso anointing everything from "Star Wars" to CNN a cultural phenomenon. The energy behind his majestic Mufasa serves as a brilliant counterpoint to Irons' Scar, one of cinema's most delectably depraved villains.
Eartha Kitt, "The Emperor's New Groove"
Of all the performances on this list, Kitt's as the perpetually scheming Yzma in this cult classic demands to be studied the most—studied, appreciated, and positively relished. Aided by David Spade and John Goodman, Kitt and her raspy voice deliver comic brilliance with every line.
John Leguizamo, the "Ice Age" films
This Blue Sky Studios franchise's hilarious ground sloth Sid is a great example of voice acting elevating an animated feature; Leguizamo keeps you laughing throughout all the Paleolithic high jinks, but pours just as much of his soul into the character as he would an on-camera one.
Eddie Murphy, "Shrek" or "Mulan"
Take your pick, because Murphy is always at the top of his voiceover game. As the daffy Donkey in DreamWorks' "Shrek" movies and the endlessly sassy Mushu in Disney's "Mulan," the actor delivers the kind of hilarity that truly only he could pull off.
Kathleen Turner, "Who Framed Roger Rabbit"
This 1988 classic includes live action as well as animation, with Bob Hoskins interacting seamlessly with Charles Fleischer's goofy Roger Rabbit. Stealing the show, however, is Turner as the steely, voluptuous, iconic Jessica Rabbit (with Amy Irving supplying her singing voice). Fun fact: Turner wasn't even credited in this legendary role.
Robin Williams, "Aladdin"
Last but nowhere near least we have the gold standard of voiceover in film. Even taking into account the late Williams' astonishing, versatile (and Oscar-winning) onscreen work, many may still pick the Genie as his greatest performance. From bombastic comedy to emotional intimacy, the actor seems to live and breathe this outrageous character. It's magical.
Bonus: the cast of "Fantastic Mr. Fox"
Just listen to this murderers' row of award-winning talent: George Clooney, Meryl Streep, Bill Murray, Jason Schwartzman, and Willem Dafoe. That all these screen legends assembled behind the microphone to record the gorgeous, whimsical world of Wes Anderson's stop-motion Roald Dahl adaptation is a testament to the legitimacy and potential of animated film.