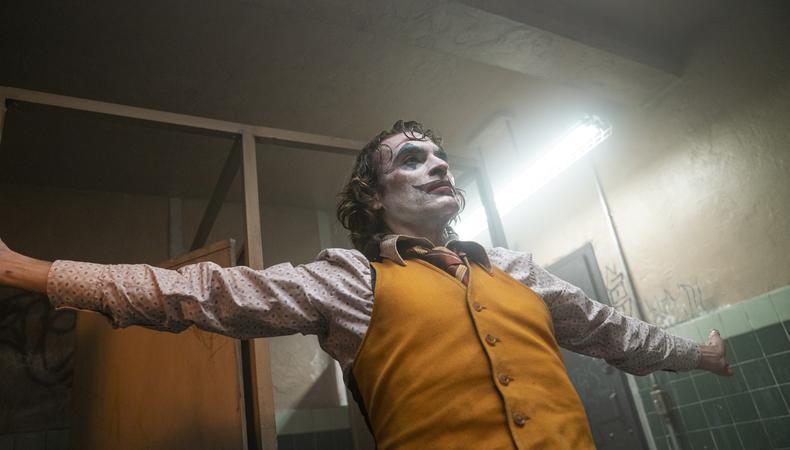 Announced bright and early by John Cho and Issa Rae Jan. 13 in Los Angeles, the nominees for the 92nd Academy Awards painted a distinct portrait of the entertainment industry today.
Competing for the Academy of Motion Picture Arts and Sciences' coveted top prize, the Oscar for best picture, are Universal Pictures' "1917," 20th Century Fox's "Ford v Ferrari," Fox Searchlight's "Jojo Rabbit," Neon's "Parasite," Sony's "Once Upon a Time in Hollywood" and "Little Women," Netflix's "The Irishman" and "Marriage Story," and Warner Bros.' "Joker," the latter earning the most nods overall with 11. After much speculation over how the Academy would respond to Netflix's increased spending on big-screen undertakings in addition to small-screen projects, the streaming service came away with 24 total Oscar nods, followed by distributors Sony Pictures Entertainment with 20, Disney with 16, and WarnerMedia with 12.
The 2020 best director category will also come down to "1917," "Joker," "The Irishman," "Once Upon a Time," and "Parasite," recognizing Sam Mendes, Todd Phillips, Martin Scorsese, Quentin Tarantino, and Bong Joon-ho, respectively. It was a particularly competitive year for helmers and their leading actors, with plenty of contenders picking up precursor awards left off the Oscar shortlist. (Another year with an all-male best director slate means the Academy has still nominated only five women in the category's 92-year history, and no woman has ever been nominated twice.)
Everything You'd Ever Need to Know About the Oscars
Antonio Banderas of Sony Pictures Classics' "Pain and Glory," Leonardo DiCaprio of "Once Upon a Time," Joaquin Phoenix of "Joker," Jonathan Pryce of Netflix's "The Two Popes," Cynthia Erivo of Focus Features' "Harriet" (also an original song nominee for that film), Saoirse Ronan of "Little Women," Oscar winners Charlize Theron of Lionsgate's "Bombshell" and Renée Zellweger of Roadside Attractions' "Judy," and Adam Driver and Scarlett Johansson of "Marriage Story" made the cut in the leading actor categories. Johansson became the 12th-ever star to achieve two Oscar nominations in the same year with her supporting nod for "Jojo Rabbit."
Also nominated for their supporting roles are two-time Oscar winner Tom Hanks in Sony's "A Beautiful Day in the Neighborhood"; Oscar winners Anthony Hopkins in "The Two Popes," Kathy Bates in Warner Bros.' "Richard Jewell," and Al Pacino and Joe Pesci in "The Irishman"; plus Brad Pitt in "Once Upon a Time," Laura Dern in "Marriage Story," Florence Pugh in "Little Women," and Margot Robbie in "Bombshell."
Lionsgate's "Knives Out," as well as "The Irishman," "Jojo Rabbit," "Joker," "Little Women," "Two Popes," "Marriage Story," "1917," "Once Upon a Time," and "Parasite" found recognition in the Academy's two screenplay categories.
This year's special Oscar honorees, filmmakers David Lynch and Lina Wertmüller, and actors Wes Studi and Geena Davis, were celebrated at the Academy's Governors Awards, held in October. The 24 competitive categories, meanwhile, will be voted on by Academy voters from its 17 branches from Jan. 30–Feb. 4. Presented by AMPAS and broadcast on ABC, the 92nd annual Academy Awards will take place Feb. 9 at the Dolby Theatre in Los Angeles. For the second year running, the ceremony not have a host.
For a full list of nominees and more on this year's Academy Awards, click here. Happy Oscar season!