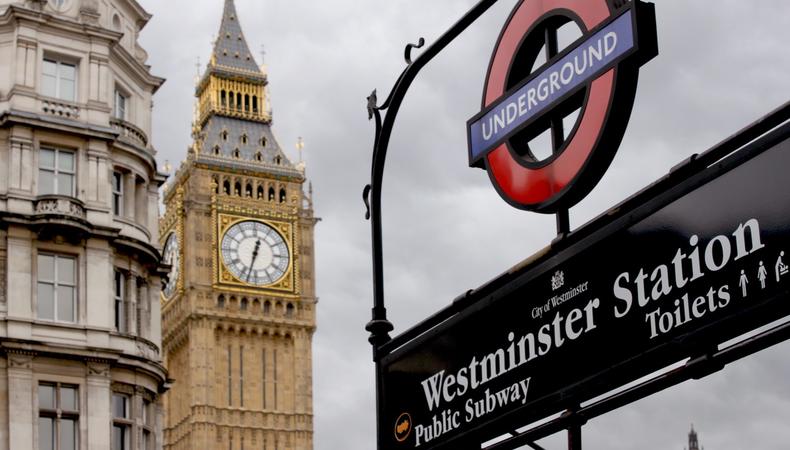 You've decided it's time. You want to sail the treacherous seas or fly on a big plane over to London. You want to pursue an acting career in one of the world's major hubs of film, TV, and theater. Then you realize you'll need money. But just how much do you need to conquer your thespian dreams?

Living in London costs a fair bit of money. While there are no hard and fast rules on costs, there are some basics you can't avoid including gas, electricity, casting memberships, internet, travel, and headshots.
To put your best foot forward, here's a rough guide to get you started if you're considering the brave move to becoming a working London actor.
1. A Place to Live
First, you'll need a place to stay that's an easy commute to central London for auditions and also relatively reasonably priced (whatever that is!). London rent is always paid monthly, as are wages, so you need to think in 12-month chunks. You'll likely be asked to pay one additional month in advance as a deposit, which will be returned to you when you leave. (This may not be the case if you're moving into a room in an already-inhabited home.)

Rent typically costs between £450 (very low rent) to £750-800 for any type of shared accommodation in Zone 2 and Zone 3. Single occupancy, like a studio flat, can start around £1000 and get up to well past £2,000 depending on where you choose to live and which bells and whistles you want to go with it. It's best to estimate that rent will average out at around £700-£750 to be realistic.
READ: A London Actor's Guide to Free Things to Do
2. Bills
Taking electricity, gas, internet, council tax, and water into account, you should estimate about £20 for each per month, unless they're included in your rental income above (in which case you are winning!). Bills estimate will be about £95.

3. Fees + Casting Memberships
You know you need a casting profile on a site like Backstage for agents and casting directors to find you, and you'll most likely want to be a paying member of Equity as soon as possible. If you decide to subscribe to multiple casting sites, you'll need to allow for these as well. A safe bet would be to estimate approximately £40 on monthly casting site costs and for being a part of Equity.

READ: How to Join Equity If You're an Actor in the UK
4. Appearance
Haircuts, dental care, and a healthy body are all part of you looking your best. They also all cost money. Always make sure you've included your regular preening in your budget—you want to look like your headshot when you turn up to an audition!
5. Classes, Workshops + Training
No actor's life is complete without attending a class or two, workshop, event, or talk a year. These things are good practice and useful in terms of staying in the industry and on top of your game. They also help you establish an understanding of how Britain works for castings and jobs. If you like to attend these kinds of things more regularly, allow for it in your budget. But if you were to have just a few classes here and there you might spend up to £750 a year.
READ: How to Become an Actor in London
6. Travel
Bikes are a wonderful thing and can pretty much get you everywhere in London. If you aren't up for the hustle and bustle associated with manoeuvring around buses, taxis, and pedestrians, something more mainstream like the tube might be your chosen mode of transport. You'll need to buy an Oyster travel card (or use a contactless credit or debit card) to get you to your auditions, classes, networking nights, theatre shows, and other jobs. In London, this can be one of the single biggest monthly costs for actors.
Budget a minimum of £138 per month if you intend to travel and live in Zones 1 and 2. That'll mean you can use the tube and buses as much as you like within those zones. It'll help a lot to have a monthly card, especially in the early days as you get used to where everything is.
READ: A London Actor's Guide to Seeing Theatre for Cheap
7. Fun Stuff
No list would be complete without the addition of a budget for wining and dining, theatre and film festivals, and jazzy nights out. London has it all in the way of entertainment and offers something truly unique. From the West End to the British Film Institute (BFI), it really is a cultural hub. If you want to make the most of it, and get loads of excellent "acting research" done, it is best to keep aside approximately £100-175 per month for eating out, going to the theatre, seeing movies, attending festivals, and enjoying a drink at one of the many pubs that are scattered all over the city.
So there you have it. Your average costs for living in London. Overall, it's important that you make sure you have a little left over for rainy days. It's a big city, and as exciting as it is you need a certain amount of income to really enjoy everything it has to offer and still make your auditions.
More for UK actors? Check out the magazine.