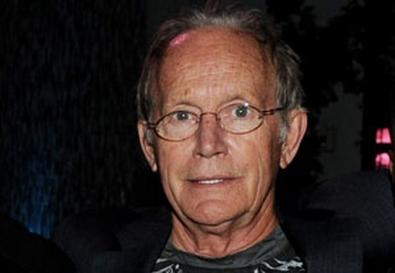 "It was an outrageous process to do it," admits veteran actor
Lance Henriksen
of "
Not Bad for a Human
," a memoir penned with Joseph Maddrey. The book has been in the works for more than a year and a half, and the subsequent publicity tour has already taken Henriksen to Australia and Germany, with numerous domestic and other international locales on the list. Henriksen has a wide fan base (which he fondly refers to as his "tribe"), thanks to roles such as the artificial life form Bishop in "Aliens" and three seasons as the lead on the sci-fi series "Millennium."
"Initially I thought, 'What have I got to tell? What is my contribution going to be to this thing?' " Henriksen confides. After a career that has lasted nearly 40 years, it is hardly surprising that Henriksen had plenty to contribute to the book that chronicles his adventures on and off screen, working with everyone from Steven Spielberg and François Truffaut to Arnold Schwarzenegger and Disney animation. Henriksen admits, "I know the story [of my life] well, so that wasn't an issue. The issue really was, where was this leading us? And we finally arrived, and it was a wonderful feeling." Where the collaborative process between Maddrey and Heriksen led was a book that is as full of insight into the business and life of an actor as it is a captivating read that spans some of the greatest moments in recent American cinema.
While Henriksen certainly seems pleased with the reception of the book—"It has resonated all over the place," he says—part of what makes him such a fascinating figure is his broader range of talents. Henriksen is an avid potter in addition to his acting career, though he does not sell his pieces, doing it rather for the creative satisfaction. As he puts it, "I have a lot of irons in the fire." Staying constantly occupied is certainly not new to Henriksen, for he has been employed in acting regularly since his one of his earliest appearances on screen, in "Dog Day Afternoon."
His independent and multifaceted spirit is ostensible from not only interacting with Henriksen, whose voice alone immediately conjures up dozens of characters from familiar films, including the silverback gorilla leader in Disney's "Tarzan", but it also seeps from every tale in "Not Bad for a Human." The story begins with Henriksen's tough childhood, one which found him moving from place to place, one of the few constants being his early love of movies. "A whole lifetime could be told in an hour and a half, and to me that was terrifying," admits Henriksen, who found the prospect of that kind of storytelling as alluring as it was intimidating. "I was like a Method movie watcher," he says of the significant impact films had on him as a child, when movies drove him to emulate the adventures of Kirk Douglas and other idols, despite surroundings far from Western plains or nefarious jungles. Each anecdote of "Not Bad for a Human" exposes Henriksen's love of storytelling, and bringing the stories he loves to life.
Without any formal acting training, Henriksen learned on the set, from some of the best directors and performers in the business, including Truffaut on the set of "Close Encounters of the Third Kind." Truffaut saw in Henriksen the character of Antoine Doinel, the famed and troubled protagonist in the French auteur's classic "The 400 Blows." It was the traits that Henriksen shared with Doinel, a rebellious spirit and challenging upbringing, that served as his education in life, and acting. Henriksen readily admits of some of his role selections that "nobody hits a home run every time they get up to bat," but he also states, "I have never gauged myself against anyone else." As a result, he has had a career quite unlike anyone else's—fantastic fodder for a biography, let alone the stories he can tell friends and family around a campfire.
Henriksen's prominence has gone far from unnoticed, as he discusses one rather unusual project he just wrapped. "There is something being done right now, and it's called 'Bring Me the Head of Lance Henriksen'—it's about ageism in the industry," he reveals. The plot of the improvised comedy circles around a struggling, middle-aged actor who finds that every role he auditions for has already been offered to Henriksen. "He starts stalking me to find out how and why things are happening this way," Henriksen reveals. While Henriksen's presence in the industry may not be quite as monopolistic as the film presents it, his extensive list of roles and astounding career certainly imply that whatever he is doing he is doing a lot of it, and doing it well. Unfortunately for real-life actors in competition with Henriken for roles, the multitalented actor has no plans to retire, so they just might have to uncover Henriksen's secrets to keep up. For the best insight into how Lance Henriksen has managed to achieve all that he has, and for a highly satisfying read, one might be best served to pick up a copy of "Not Bad for a Human"—which, were Henriksen not so humble, he might more accurately have titled "Really Quite Well for a Human."