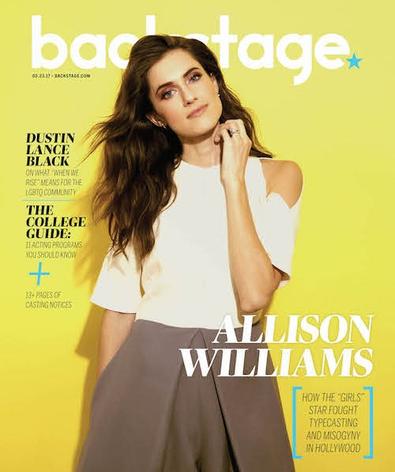 Allison Williams wants to set the record straight on "Girls."
You see, when Lena Dunham's indelible HBO comedy premiered in 2012 with Dunham as Hannah Horvath, Williams as Marnie Michaels, Jemima Kirke as Jessa Johansson, and Zosia Mamet as Shoshanna Shapiro, it seemed to Williams that one of the many hot-button dialogues surrounding the series—and one that widely continues today in its sixth and final season—vilified its then-unknown quartet of actors. In an unexpected reading of the divisive series, audiences were having trouble separating the professionally stunted, self-centered, Brooklyn-dwelling millennial friends shown onscreen and the actors behind them. The grating characteristics that defined Marnie and Co. came to define the women in real life.
"I think there's a slight misogyny to it," Williams says, speaking frankly of the "vitriol" she and her co-stars have experienced over the years. She has witnessed journalists asking male co-stars like Adam Driver, for instance, about how he broke into his character's emotional complexities, whereas she and Dunham had very different experiences.
"They'd talk to us as if we are just playing heightened versions of ourselves, like it's a reality show. We're playing characters," she clarifies. "It's always been very insulting when people say, 'How different are you [from Marnie]?' as if to imply, 'You guys are basically the same, right?' No one really asks male actors [that]."
READ: Lena Dunham On Playing a Character Similar to Herself on 'Girls'
The irony is not lost on Williams; if one of the goals of acting is to convincingly and realistically inhabit another person, her mission has been accomplished. "[People] give male actors a gravitas they don't ascribe to [the 'Girls' cast], which ironically is more of a reflection of our capabilities in terms of making our characters very real," Williams concludes. "So in a way, we should get more credit for making it look like there's no division between us."
It's for this reason that Williams is particularly excited to meet with Backstage for an early February interview in lower Manhattan. It's rare that she has the opportunity to speak sincerely about her craft "without seeming self-congratulatory or overly serious"—especially as a working woman in Hollywood. But if there's ever been a time to explore what excites and inspires her as an onscreen actor, it's now. After starring in six critically acclaimed seasons, each as fearless and provocative as the one before it, Williams must now hang up "Girls" and Marnie to see what else is in store.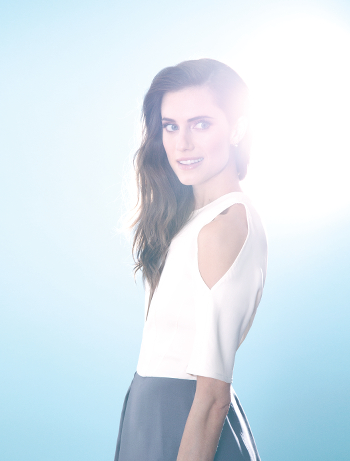 As the narcissistic, emotionally guarded, and (let's face it) anal-retentive best friend to Hannah, Marnie wasn't always easy to love, but there have been moments of clarity and much-needed catharsis (see: Season 5's "The Panic in Central Park") that highlight the faulty romantic as someone simply trying to find herself. "I could not be more different from Marnie," Williams says, but she admits she loves the role regardless and will miss the character's unapologetic panache while charting that journey to self-discovery. "I still think [I'll miss] her bravery and how brazenly she doesn't give a shit about what everyone else thinks," Williams says. "She really goes after what she wants—most of the time to her detriment." That said, it's still nice to look ahead and see she has the summer off from filming in the five boroughs. "I love seeing blank days in my calendar," the actor says of her upcoming stretch of "Girls"-less months. "I know what I'm like when I don't have a project coming up, and that's the mode I'm almost more comfortable in. That's when I get really scrappy and creative."
While Williams has several irons in the fire as a writer and producer on a few hush-hush properties, the most immediate departure from Dunham's universe is her feature film debut in writer-director Jordan Peele's "Get Out," which hits theaters Feb. 24.
"My family and friends have been waiting for me to do a movie since 'Girls' started, and it's always been a combination of me passing on things I didn't want to do because they were exactly like Marnie or not getting things because they were going to, like, Oscar-nominated actresses," Williams says. Jokingly alluding to her song-and-dance skills first showcased on NBC's "Peter Pan Live!" she says that Emma Watson booking Belle in the live-action "Beauty and the Beast," for one, "really hurt… Belle is on my retainer!" But then Peele came along, offering the role of Rose in his satirical horror flick spin on "Guess Who's Coming to Dinner," and she immediately said, "This is perfect."
As a woman bringing her black boyfriend, Chris (Daniel Kaluuya), home to meet her white parents (Catherine Keener and Bradley Whitford), Williams exudes the easy beauty and innate everygirl charisma that she brought to our screens each Sunday night on "Girls," but any other obvious similarities between Marnie and Rose are strictly surface-level. To say much more veers into spoiler territory; just know that Rose takes some surprising turns over the course of Peele's first feature, which eventually devolves into a racially charged hostage situation and so much more.
"Get Out" is just the kind of film that could show audiences there's more to Williams than Marnie. It's a step toward the lasting acting career she's been waiting to take on since she was 4 years old, watching "The Wizard of Oz" and wishing she, too, could be a person whose job it was to play other people. "I was in character all the time when I was little," she says. Having a direct line to the world of media and entertainment through her father, Brian Williams, was likely further intoxicating, but she didn't begin professionally chasing her long-standing dream until after graduating from Yale with a degree in English and spending time in New York. She wouldn't have landed "Girls" without an assist from a "semiviral," "Mad Men"–inspired music video she'd made with improv and musician friends after her senior year, which she released after she picked up and moved west to L.A.
READ: How to Get a Show on HBO
"I released that [video], and enough people saw it, including Judd Apatow, that it was able to get me an audition for Marnie," Williams says. "They hadn't been able to find Marnie in New York and they had just decided to go to L.A. to try to cast her. I had just moved to L.A. [when] Judd saw the video. You can't plan for that."
Acknowledging the unlikeliness of her good fortune in a trying industry, Williams is quick to offer advice to aspiring actors.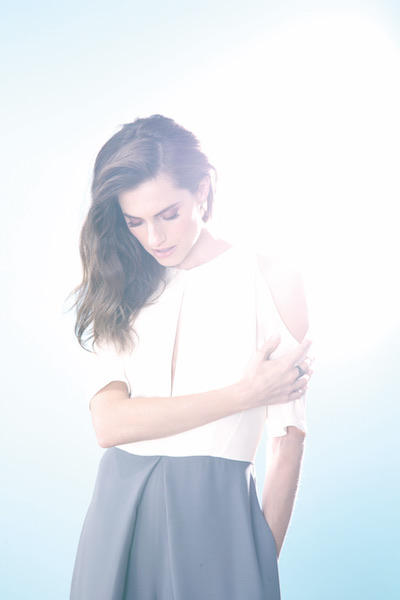 "There's no trajectory to follow. Even if you were to say, 'OK, I'm going to model my ascent based on this other person's,' luck and timing play such a big part that it's really futile," she says. "So the key is figuring out what skills you have that other people don't. Chief among those are your personal experiences and your face and body and voice—those are things that no one else shares. So think about that, and then think about who you know around you that's also creative in other roles."
Looking to her own successes, it was when she opened herself to collaboration with her improv troupe and a web series in college that things began coming together. In creating your own work for the web, as she did with that first music video, Williams simply advises performers to "make something that you would click on."
What's next for the 28-year-old talent is anyone's guess, but looking ahead, she's not holding anything back.
"I have gone to ego-destruction boot camp because of 'Girls,' " Williams says. "I just have none of that left, really. I've been a boy on television for three hours with Christopher Walken. I jumped around; I looked at an imaginary Tinker Bell. But that makes it so much more fun to look at what's next. I always say to my agents, 'When you get something that feels too weird that none of your clients would want to do, send it to me.' "
---
Ace That Audition
"Other than a couple of acting classes in college, the only real [acting] training I got was for auditions," Williams says. "Before I moved to L.A., I took an audition class with a woman named Ellen Novack, who's in New York, and I recommend her class to everyone. It's an on-camera audition class, and my first audition after that class was for 'Girls.' So I showed up, and I'm mostly excited just to use my worksheet and to use all these new skills and prepare my sides and all this stuff, and it worked! Like, so well. I don't know how much of that was just because my vibe was who they wanted for Marnie, but I think part of it, too, had to do with the way [Novack] had trained me to think about the character and the scenes."
Hair by Sunnie Brook; Makeup by Michael Anthony.
Want to star in prime time's next big comedy? Check out our TV audition listings!