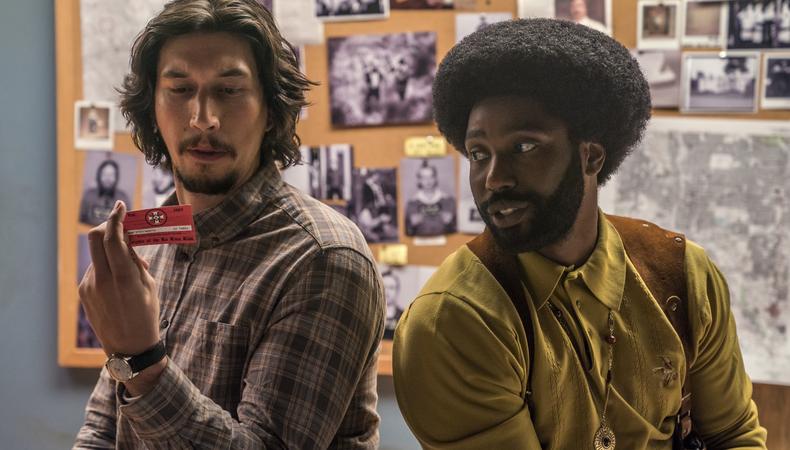 The American Film Institute (AFI) announced its official top selections Dec. 4, another leg in Hollywood's annual awards race. Each year the 51-year-old institute selects 20 outstanding achievements in the moving image (10 films and 10 television programs) to honor.
This year's top 10 movies of the year show a wide range of selections, from indie darlings to box office hits. Disney received two of the top spots with "Black Panther" and "Mary Poppins Returns," as did A24 with "Eighth Grade" and "First Reformed," both of which scored at the Gotham Awards are up for 2019 Film Independent Spirit Awards. Fox Searchlight's "The Favourite," fresh off of its recent sweep of the British Independent Film Awards, also earned recognition. Universal Pictures' "Green Book" and Warner Brothers' "A Star Is Born," also coming off of wins from the National Board of Review, took two more spots. And rounding out the top 10, Paramount Pictures' "A Quiet Place," Focus Features' "BlacKkKlansman," and Annapurna Pictures' "If Beale Street Could Talk" have also received their share of critical success and accolades.
READ: Barry Jenkins, KiKi Layne, & Stephan James Can Stare Right Into Your Soul
Though not known as a direct bellwether of Oscar gold, AFI often shares many of its honorees with Academy Award voters, which means good odds for A24 and Disney. That could also signal the possibility of the directing Oscar going to an African-American filmmaker for the first time, as AFI's 2018 list features three: Barry Jenkins for "If Beale Street Could Talk," Spike Lee for "BlacKkKlansman," and Ryan Coogler for "Black Panther."
In addition, the institution gave a special award to Netflix's 1970s Mexico period drama "Roma," directed by Oscar winner Alfonso Cuarón, in honor of excellence outside of the Institute's criteria.
On the TV side, AFI's top 10 suggested a slowdown in the success of streaming networks, with Netflix's "The Kominsky Method" and Amazon Prime Video's "The Marvelous Mrs. Maisel" recognized, after four slots went to streaming services last year. Traditional network TV only received one, with NBC's "This Is Us." AFI gave the remaining slots to cable networks; FX picked up four of the slots with "The Americans," "The Assassination of Gianni Versace: American Crime Story," "Atlanta," and "Pose," while HBO's "Barry" and "Succession," and AMC's "Better Call Saul," round out the list.
AFI was created by presidential mandate from Lyndon B. Johnson in the White House's Rose Garden in 1967 in order to "preserve the history of the motion picture." The org uses a jury process to select its awards, with the AFI trustees, scholars, artists, and critics comprising the jury, which is then asked to provide rationale for their selections. The 2018 juries were chaired by AFI Board of Trustees Vice Chair Tom Pollock for film and former President of Walt Disney Studios Richard Frank for TV; they also included David Benioff, Joan Chen, Courtney B. Vance, and Alfre Woodard, as well as a variety of other critics, scholars, and historians. This year marked the 19th year of the AFI awards, with honorees to be feted at a private luncheon on Jan. 4, 2019.
For more on this year's film awards race, stay tuned with Backstage's coverage.