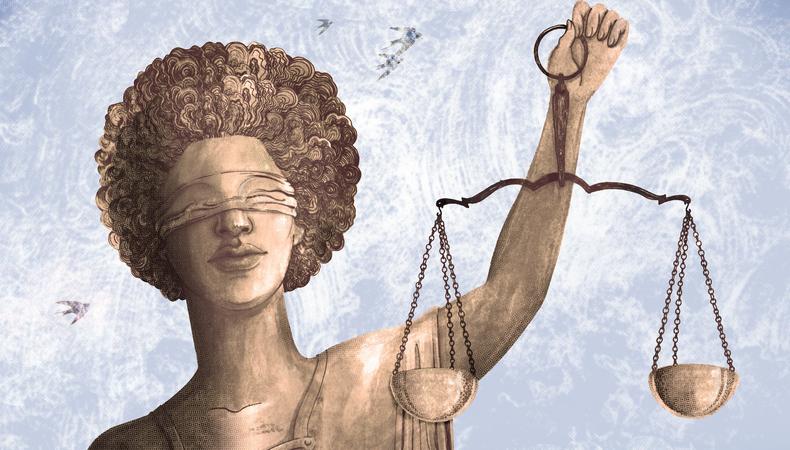 Netflix's "When They See Us" illustrates the haunting true story of five black and hispanic teenagers who were wrongly convicted of a 1989 rape in Central Park. The limited series follows the story from the night of the crime through the arrests, media circus, and trial, and finally through the teens' respective prison sentences, from six to 14 years, and eventual exoneration when the real perpetrator confessed. Faithfully recreating the story on screen was an immense undertaking for director Ava DuVernay, and by default, her go-to CD Aisha Coley. From the sheer number of actors who appear on screen across the four episodes to the fact that those who lived the story would be seeing it, casting was an even more essential component than usually is. Coley was tasked with finding young and adult versions of the five central characters, as well as their families and the lawyers, police, and correctional officers who served a significant role in the story. With the help of the New York City–based casting team of Billy Hopkins and Ashley Ingram, Coley found actors both seasoned and new to populate a re-created New York story that lasted far more than a decade and do justice to those for who the story was their reality. Coley details how she did it, and what you should know to get in her audition room.
What was the casting process for "When They See Us"?
First I wanted to get into as much research I could, especially on a project like this. Looking at the documentary and trying to research all of them, all five of them and find out as much as I could. Then we started with the kids. We didn't know whether or not we would find them through agents or if it would take a bigger search for that. We did look regionally for the kids and then once we found them moved on to the adult versions of them. Then the whole project moved to New York so there was how to find those authentic New York faces and people who really help the project have the feel of the place. We had regional casting, Billy Hopkins and Ashley Ingram, to help fill that out. It was a long step by step process but you're always looking for research, you're always looking for who made these characters as realistic as possible especially because they will also be looking at this project and looking at the piece. We tried to get it as accurate as possible.
What qualities did the kids need to have to embody these roles and how did you match those actors with the older counterparts?
We looked for people who could carry the piece really strongly—strong actors. That was one of the priorities and then finding actors who also matched in some way. We wanted the young actors to not only be strong and carry the piece but there was something about them that could relate to the material. And also that the younger actors would believably grow into the older versions of the roles.
READ: How to Audition for Netflix
What were auditions like for this project?
It depended on the roles. The younger actors had to do the heavy stuff because they had to prove that they could carry it and really do it, handle it, relate to it, and really get to those deep and emotional moments. Some of the older actors, the ones who played the older versions, I knew already so it was a matter of having them read but we knew a little bit more about them and their work. We took stuff from the script and we picked scenes that would show the most of what we needed to see. Some of the actors were newer so if we didn't see it once, we'd have them come back and read again and maybe give them different materials. We gave them a variety of scenes to look at.
What was the process of getting the smaller roles on screen? Ava said they were really important for this project in particular in an interview with Backstage.
Billy Hopkins' office with Ashley did the local roles, the ones out in New York. I knew that Billy knew the landscape well, he's amazing. He did a lot of readings for those parts, a lot of pre-screening, a lot of seeing actors, a lot of auditions. A lot of those smaller parts came out of New York on location to get the real feel of New York and the New York actors. It's their world, so that's where those really came from.
What did actors surrounding the main characters with more significant roles need to have to bring that emotion to the series?
I think it was approached along the lines of the fact that you know the real people are going to be watching so you want to get it as accurate as possible. You do the research, you look at the photographs and anything you can get and try to make it as close as possible to the feel of the real person. Ava met them, so she would give me further assistance on the real person and it would give me more of a guideline so it was a combined effort that way.
How do you collaborate with Ava during a casting process?
Usually, when I work with Ava on a project it's the start of the casting process. I don't know that this one was so different except that there was much more research involved and much more talk about the feel of the actor in connection with the real person.
READ: What Ava DuVernay Looks for in the Audition Room
Was the look more important here because it's more recent and the real people were going to be watching?
I've heard people when they do period pieces that they don't think it's necessarily crucial to match the actor to the real person but I always think it's unavoidable. I was looking for actors who had some resemblance to the roles that they were playing so that was part of it and I think it's finding the resemblance and the feel of that part and the period comes into play. I think it all works together and I don't think we consciously separate out each piece but once you hit a vibe and a feel for the person you're trying to cast by looking at the real person. You try to find an actor that matches the vibe and feel, but you don't want them too contemporary because it's obviously not going to work if they feel very much like 2019. They've really got to feel like they can slip into that world and live there. They have to really have the acting chops.
What made this project unique compared to other casting jobs?
The weight and the importance of the piece and I think the importance of the piece for Ava. I think with a piece like this, you really want to get it right in terms of the actors and one of the things that really runs through your head is that you want the people who actually lived through this when watching it they really feel like the actors that they're watching are them. I think that is something very important and something that's always on your mind. Are they going to feel that this is a true representation of them? That's part of what stands out.
What were some of the challenges that came with casting this piece?
I think about some of the roles that were a little more difficult to find. Korey (played by Jharrel Jerome) was a role that took more time to find. There were some actors who really did wonderful readings for that but they weren't Korey. Ava knew Korey and she knew that there was something that just didn't hit it. The young Raymond role (played by Marquis Rodriguez) took a really long time to find for some reason. That was one of the last roles we found. Some of those roles were hard to find because some people really appreciated the material but maybe it wasn't a role they wanted to do. We have to think about things like that. It's just a matter of the challenges that come with putting together the ensemble you see in your head.
Where do you look for new talent?
One of the actors on "When They See Us," Alexandra Templar, came from a showcase and I believe had not done anything professional before. That is one place we look. That was pretty exciting when she got the job. We look in various places and we have to make lists as we go. We go to showcases, plays, various things, there's not just one place.
What do you hope an actor can expect from auditioning for you?
I hope they come in and give it their all. If they don't get the part, I hope we are so impressed they're someone we want to keep in mind for something else. I always hope they come in and they really give it their all so we will remember them.
What can someone do to make themselves memorable?
It's a matter of getting into the role, being prepared, and that they walk into the room feeling like getting the job is a possibility. I really appreciate when an actor comes in prepared. I think that's the biggest thing.
What advice do you have for actors?
Love what you do, give it your best, and hang in there.
This story originally appeared in the August 1 issue of Backstage Magazine. Subscribe here.