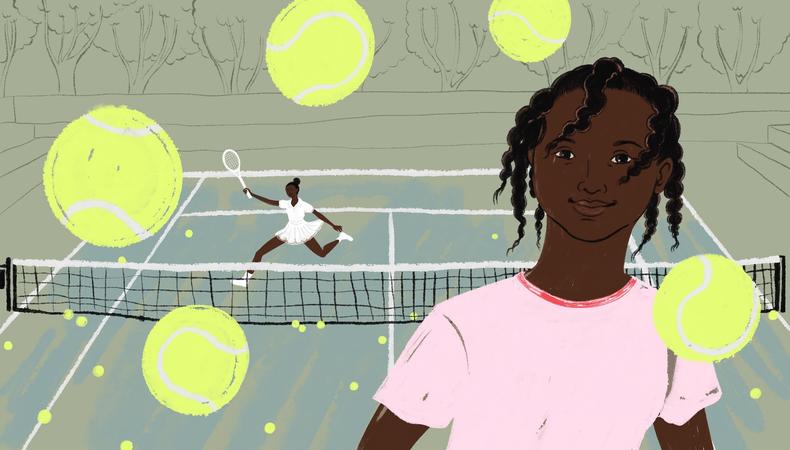 Avy Kaufman has populated some of the buzziest films and television series of the last few decades, from "Brokeback Mountain," "The Sixth Sense," and "Ma Rainey's Black Bottom" to "Billions," "High Fidelity," and Emmy-winning 2021 miniseries "Mare of Easttown." Over the past year, she has cast "The Chair," "The Eyes of Tammy Faye," "Encounter," "Dopesick," and "The 355." She's in the film and TV mix this awards season for Warner Bros.' "King Richard," starring Will Smith as Venus and Serena Williams' father, and HBO's "Succession," both of which dominated the Critics' Choice and Screen Actors Guild Awards ballots.
Reinaldo Marcus Green's "King Richard" is a biographical film. How did you go about casting its roles, which are based on real people?
I've worked with [Green] before [on "Monsters and Men"], and he's done stories based on real people and real situations. This is not a biopic; it's a drama. I knew that if we didn't nail [the casting of young Venus and Serena Williams], it wouldn't work. But that's the thing about casting: If you can't find it, you can't make it like a wardrobe or a set. You have to find it. But I knew we would, and I thought [Saniyya Sidney and Demi Singleton] were brilliant.
For roles that require specific skills—like tennis for Venus and Serena in "King Richard"—do you look for actors who already have that experience?
Everybody we brought to Rei had tennis skills. We reached out to tennis camps; we reached out to actors all over America and Canada. That was the first place we started. We always see actors first, and if they have the skills, brilliant. We didn't plan to teach anyone tennis. I mean, 100 years ago, I cast "Searching for Bobby Fischer." I went to every chess camp and every chess club, because even if he didn't play it in the film, [it wouldn't work] if the actor didn't have the idea of what it means. Same thing with tennis: They have to know.
What's your general approach to matching young actors to roles?
When I'm casting kids, I'm casting close to the bone. I remember having to cast a kid to act like their parents were divorced, and then I found out from the mother that this little girl had just found out her parents were getting divorced. There was something she could pull from that she could relate to. She didn't act it. As an 8-year-old, she felt it, and it was probably even a great form of therapy for her. It may not be a rule, but that's what I find. I love casting kids. They're so pure, so it's easier not to overact.
How does populating the world of "Succession" work, especially three seasons in?
To nail these things is so not easy. No. 1: I'm always looking to find actors who can deliver that tone. There's a tone [on "Succession"] that weaves in and out of the believable world. Sometimes that world is so outrageous, and you've got to believe it. If I try to say those lines, they're just going to come out not as well. When you have actors reading, it becomes simple for me: Whom do you believe? Who's going to fit in with this dialogue? Everyone's got to really raise the bar with certain roles to keep up with the [Roy] family.
What's your go-to advice for actors who are auditioning for you?
The only thing that I would say is: Know your character; know the character you're bringing into the room. Feel comfortable with that character so that you don't leave with regrets. Give it all you've got. And do your homework.
Does the same apply for self-taped auditions?
I think it's the same thing as if you were walking into a room. I don't want to say bring your personality into it, because I think that's going to confuse people with certain roles. Don't overdo it, because with the self-tape, sometimes you can explode with that.
What misconceptions do actors have about your job?
In this business, we're all together. I'm rooting for you. I want you to do a really good job. I want you to get the job. You get that job, and you make me look good.
This story originally appeared in the Jan. 27 issue of Backstage Magazine. Subscribe here.
Looking for remote work? Backstage has got you covered! Click here for auditions you can do from home!