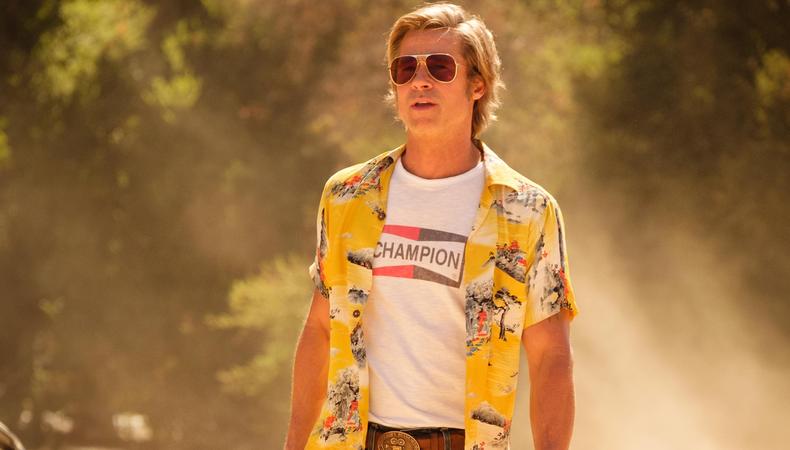 Looking on the bright side: If the best acting is derived from experience, that means the most brutal pain may someday come in handy. Someone who knows all about that payoff? Brad Pitt.
The Academy Award-nominated actor—generating awards buzz for his dual turns this year in both "One Upon a Time…in Hollywood" and "Ad Astra"—has had a rough go of it the last few years, following his divorce from actor Angelina Jolie. But he is taking it in stride (and he's also taking it to his acting).
"The ultimate place for my style of acting, as I understand it, is to get to a place of just absolute truth," Pitt explains in an interview with the New York Times. "I've got to be experiencing something that's real to me for it to read real to you."
READ: The Brad Pitt Interview
Elsewhere in the interview, Pitt discusses the motives behind his transition to the producorial side of the industry; despite starring in two major films this year, acting has actually taken a backseat to his ventures behind the scenes of such films as "12 Years a Slave" and "Moonlight."
"[Acting is] a younger man's game," he says. "Producing just means you don't have to get up really early and put on makeup." Pitt also, sadly for those of us who watch movies, is pretty definitive about the fact that he will continue to be in less of them.
"It'll be fewer and farther in between for me, just because I have other things I want to do now," he says of acting in film. "When you feel like you've finally got your arms around something, then it's time to go get your arms around something else."
OK, actors: What have you gotten your arms around recently?