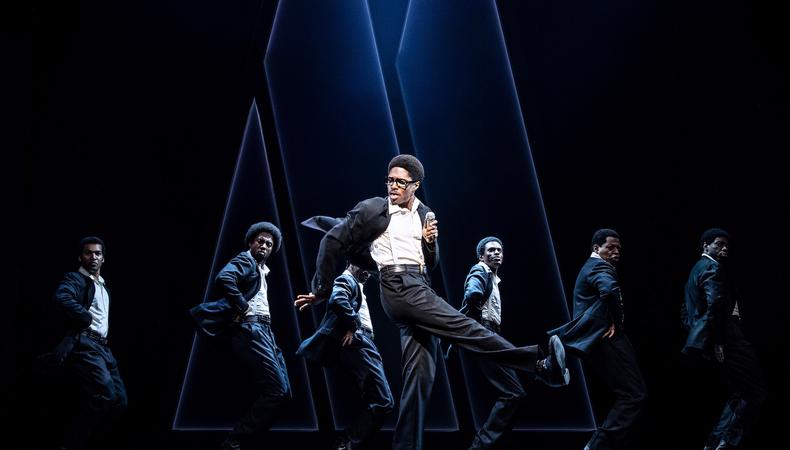 Since it was announced that Broadway would suspend all performances to reduce the risk of COVID-19 spreading through New York City, the past few days have been uncertain for Broadway artists. However, Friday night, union leaders of the Coalition of Broadway Unions and Guilds (COBUG) negotiated a deal with the Broadway League—representing producers and theater owners—to offer emergency compensation to performers during the shutdown.
Broadway actors and stage managers, represented by Actors' Equity, will receive payments of 150% of the Broadway minimum salary for the week of the shutdown. For this week and next, union members will get the Broadway minimum wage—including contributions to health and pension plans via the Equity-League trust.
In October, union members voted to approve a new agreement with the Broadway League increasing minimum payments. At the time of this publishing, Equity has yet to confirm the exact minimum payment amount to Backstage.
"We are a community that cares about each other, and we are pleased that we can offer some relief," said Charlotte St. Martin, president of the Broadway League. "Once we are past this challenging moment, we look forward to welcoming everyone back to our theatres to experience the best of live entertainment together once again."
In a joint statement, union leaders representing every field of the Great White Way (from ushers to directors) said: "Broadway needs to come back and working together is the best way to make that happen. Now Congress must do its part for arts and entertainment workers on Broadway and beyond to ensure they have access to unemployment insurance and health care during this industry-wide shutdown."
In a recent letter to Speaker of the House Nancy Pelosi and Minority Leader Kevin McCarthy, high-profile Congressman Adam Schiff, along with 36 other congresspeople—all Democrats—called for financial relief for independent contractors and freelancers in the entertainment industry.
"[W]e urge you to include protections for freelance and contract workers in the entertainment industry who have lost work because of coronavirus-related cancellations or postponements," the members of Congress wrote. "The unique freelance nature of work in film, television, theater, and live music means that a large number of the professionals who make these productions possible work only sporadically—often with extended periods between paying jobs—and count on income from each project to make ends meet."
Congress is negotiating on COVID-19 stimulus legislation this weekend with a vote expected on Monday. The Theatre Communications Group (TCG) is encouraging members and industry workers to contact members of Congress to support the inclusion of performing artists in the financial relief package. TCG estimates the nonprofit live theater industry could lose $3.2 billion because of health and safety shutdowns nationwide. Industry leaders are requesting $4 billion for the National Endowment for the Arts to distribute to cultural institutions.
COBUG and the League are scheduled to come back to the table on April 6 to reassess health care contribution amounts for Broadway workers.