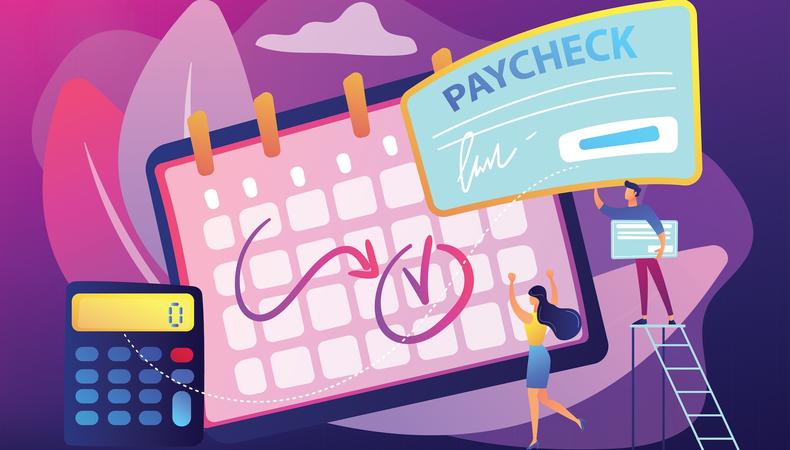 Actors on Broadway will see an increase in pay. After a labor vote that concluded Oct. 15, members of Actors' Equity Association, the nation's union for stage managers and actors, approved a deal with the Broadway League, the party representing producers. Out of the union's 51,000 members, roughly 5,400 were eligible to vote on the contract. Only 1,480 members voted, with 95 percent approving the new terms.
While it's only Broadway actors who will see direct financial increases from the agreement, union representatives are insisting the impact will be felt beyond Manhattan. "This agreement is a win for Equity members, who will have stronger financial and workplace security, and for the entire industry," said Mary McColl, Equity's executive director. "We have ensured that theatre can continue to grow and prosper on Broadway."
READ: 14 Career Actors on How They Earned Their Actor's Equity Card
Terms of the agreement include percentage increases for minimum weekly salaries, pension contributions, and media fees. Altogether, the union estimates the improvements will result in millions of dollars collectively for relevant members.
The deal also evolves contract language to be more protective against workplace harassment like retaliation and bullying. Equity and the League are expected to form a joint committee on safety.
When it comes to racial consciousness and competence, the new deal states that actors will no longer have to wear skin parts or prosthetics that don't match their skin tone.
There's good news for swings, too: Full swings—who are not dance captains—will no longer be required to be on call and ready to perform for more than 10 chorus roles in premiere productions. Swings will also be compensated separately for special understudy assignments.
In exchange, the union has agreed to adjustments to absence and lateness policies, along with stipulations for compensation in the event of a ninth performance during a standard eight-performance week.
In a letter to the membership, McColl and Ira Mont, one of the union's vice presidents, said this deal will build momentum for a unified touring agreement for traveling Broadway productions. The League has agreed to such negotiations for touring shows in this latest deal.
"This negotiation resulted in not only great compensation increases for our members, but created new terms and conditions that provide further protections for stage managers and swings," said McColl in a statement announcing the voting results.
The tentative deal arrives after Equity launched a 33-day strike against the League earlier in the year. The "Not a Lab Rat" strike pressured the League to pay actors more for work in lab productions of developing Broadway musicals—especially when those productions make it big in the marketplace.
Recent wins have put wind in the union's sails, as Equity winds down its "2020" campaign. The three-year drive, designed to increase the union's activism, has persisted through a political climate that has recently seen notable successes and failures for organized labor.
Although the deal only directly applies to Broadway actors, all members can read more about the agreement through Equity's members-only portal.
This story originally appeared in the Oct. 31 issue of Backstage Magazine. Subscribe here.
Have opinions on Equity membership? Join the conversation here.