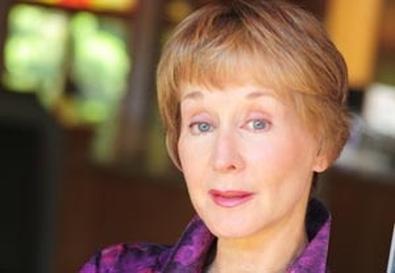 Carolyne Barry is known for being a tough but nurturing teacher. "Be prepared for some tough love," says actor Tyler McGraw. "She is tough, no-nonsense, engaging, and can get you there," says actor Robin Gwynne.
Barry knows she has this reputation, and she is proud of it. "I am passionate enough to push," she says. "I want my students to be committed to making major improvement in their audition work. Like the coach of a sports team, it is my responsibility to challenge my players to do their best. I insist that they do preparation, rehearse outside the class, move past bad habits, support their fellow students, and commit to the process. Even when they do well, I challenge them to take their skills to the next level."
Barry's teaching foundation is Meisner-based, "using the basic acting fundamentals of who, what, where, why, pre-life, and after-life whenever possible," she says.
Natassa Tomaras is impressed with how quickly Barry helps actors zero in on what they need to work on. "[Barry provided] uncanny, swift assessments of what I needed to improve, what my weak spots were, and had the exact techniques to help me overcome my specific challenges," Tomaras says.
"When training actors," Barry says, "if I find their work weak or dishonest, my instincts and years of teaching can usually help me specifically assess what the issues are. My gift as a teacher is the ability to communicate what I see. Most often disempowering issues are a manifestation of nerves or fear or bad habits. The beginning of transformation is awareness. Once aware, with guidance there is growth."
Nicole Donovan and Steve Josefson booked commercials after starting her class. Josefson mentioned how Barry helped break him from his "stage actor habits" and gave him techniques he now uses in almost every audition. Barry says guiding the improvement in an actor's work is her favorite part about being a teacher. "Because the workshops I teach are on-camera, actors can immediately see what does and doesn't work," she says. "And because they get up on camera two, three, or four times a night over the eight-week workshop, there is usually a real transformation that not only positively affects their auditions but also their lives."
Carolyne Barry, multiple class locations in Los Angeles and North Hollywood, (323) 654-2212, www.carolynebarry.comBarry was the Readers' Choice winner for favorite commercial workshop in 2009.
Favorite On-Camera Teacher Runners-Up:
- Todd Rohrbacher, Actors Comedy Studio, (323) 302-9152,
http://actorscomedystudio.com
- Judy Kain, Talent to Go, (818) 901-8606,
www.talenttogo.net
- Anthony Meindl, (323) 852-6963,
www.anthonymeindl.com
Favorite Commercial Teacher Runners-Up:
- Killian McHugh, (323) 645-6296,
www.killiansworkshop.com
- Judy Kain, Talent to Go, (818) 901-8606,
www.talenttogo.net
- Stuart K. Robinson, (310) 558-4961,
www.stuartkrobinson.com