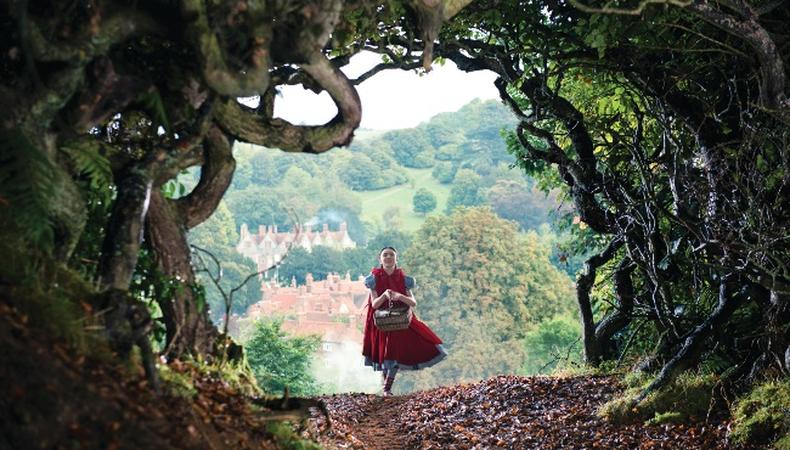 Finding talent for Rob Marshall's film adaptation of "Into the Woods" was nothing short of a fairy tale for Francine Maisler and Bernard Telsey. With the piece's pedigree (a book by James Lapine and score by Stephen Sondheim) and decorated history (three Tony Awards for the original 1988 production; two for the 2002 revival), the established CDs found nothing but joy in casting the film.
"It was so exciting because the piece started in the theater, so I think audiences and everyone working on the [production] has a history with 'Into the Woods.' Of course everyone has a history with a Rodgers and Hammerstein show like 'Sound of Music' or 'South Pacific,' but this is probably the only modern-day kind of musical that everyone did somewhere, whether a professional production or a school production," says Telsey. "And then it's about the fairy tales, so everyone has a connection to all those characters, if not the actual piece."
The iconic characters span all the greatest children's fairy tales, including Little Red Riding Hood, Cinderella, Rapunzel, and others. But the central characters—a baker and his wife—are Sondheim and Lapine creations.
And though casting is pivotal to any film, it's even more crucial when singing is involved. For Maisler and Telsey, assembling a team that includes Meryl Streep, Johnny Depp, Anna Kendrick, Emily Blunt, Chris Pine, and Christine Baranski didn't happen magically.
Maisler says that from the beginning, Streep was "the dream" for the Witch, and having Depp play the Wolf was something Marshall had always wanted, as the two had worked together on "Pirates of the Caribbean: On Stranger Tides." But regarding the rest of the cast, Maisler says, "It wasn't necessary they be movie stars, just incredibly talented performers."
"You really wanted people who had that sort of three-dimensional personality that would really be engaging and involving, and would really be able to tell this story," adds Telsey. "Not everybody is able to do that for singing and acting."
So the CDs and Marshall set out to find their cast, allowing themselves to be open to new possibilities. "Everyone came in and read or sang, some of them multiple times," according to Telsey, and some delivered delightfully surprising performances.
"For me, that Chris Pine has such a beautiful voice was very surprising," says Maisler. "I'd never heard him sing in anything."
"Of course he can play [Cinderella's prince]; there isn't anyone who wouldn't put him on a prince list," adds Telsey. "But a prince who sings…there's a lot of those who couldn't sing that we looked at."
Another surprise ("Not a surprise like we doubted it, but surprise like no one knew it," Telsey clarifies) was Blunt's voice. Though Telsey recalls hearing a recording of her while working on "Across the Universe," the "Devil Wears Prada" actor hadn't sung professionally in a decade.
"I remember being blown away when we saw [her], and going, 'Oh my gosh, she can really sing—and sing Sondheim and do all the other stuff that we know she can do,' " says Telsey. "That was a huge treat."
But the experience of working on a production as fantastical as "Into the Woods" as a whole was a huge treat for the casting directors. Of the holiday film (in theaters Dec. 25), Maisler says being in a room with Sondheim is something she'll never forget. "That's one of those moments where I'll look back and go, 'I worked with Rob Marshall and Stephen Sondheim. How lucky are we?' "
Inspired by this post? Check out our film audition listings!