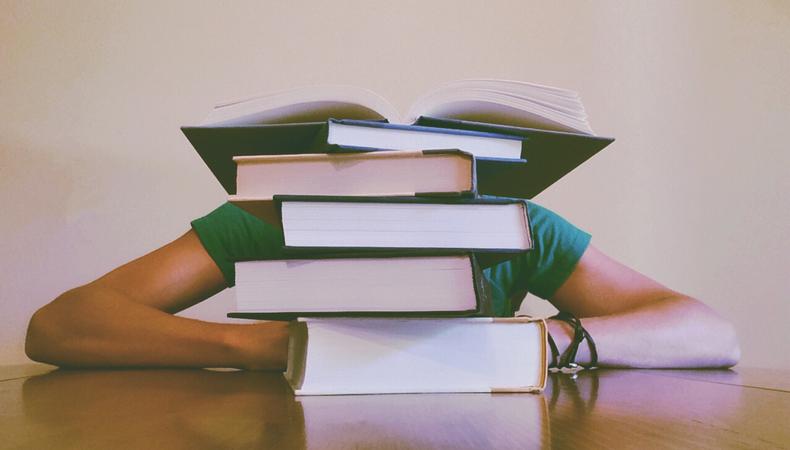 Part of what makes the college admissions process so intimidating is the fear of being pigeonholed. What if you pick a program based on your industry of choice and then change your mind? What if you go to a massive university only to discover you're better suited for smaller class sizes?
For young performers, these common worries are amplified; deciding between an arts conservatory and a more general education alone can prove difficult. Victoria Bartley, a master college admissions counselor at educational consulting company IvyWise, says high school juniors should familiarize themselves with all types of undergraduate programs: "The main difference is the degree to which you're going to study your craft." Students at acting conservatories, for example, "focus on [their] craft from multiple angles: history of drama, scene work, how to use your body and mind as an instrument in performance. Liberal arts is broader by definition."
As someone who works one-on-one with high school seniors, honing their lists of schools and helping polish admissions essays, Bartley has plenty of advice for students gearing up to find the perfect fit. "It can be very stressful if you let name brands define your college experience," she says. " 'I hear it's a really good school' is not necessarily going to result in a great experience for you as an undergrad. I tell students to really pay attention to places where you can thrive rather than just attend. That's where you make your mark. And it will make you more collaborative if you like the people you're going to school with—and that's tied to your level of success."
"Really, really, really do your research," advises Abby Siegel, a professional college entrance consultant. "Take a tour of the campus. Go to an info session. Contact the chair or professor in the department to ask more in-depth questions—it never hurts to ask a lot of questions."
At her boutique educational consulting business, Siegel often tells high school performers to consider even the most finicky details of a potential college. "The types of classes offered, the methods of acting taught... are you going to be able to audition for productions as a freshman? What about senior showcases?" Just as it's important for any high schooler to apply to both "safety" and "reach" schools, it's crucial that actors, dancers, and musicians cast a wide net to include conservatories that audition applicants, conservatories that don't, liberal arts colleges with renowned teachers, and schools with appealing extracurriculars.
Both Siegel and Bartley make one point very clear: The performing arts–inclined must look inward to gauge the extent of their passion. "A lot of students don't yet know what they want to do—and that's fine," says Bartley. "If you're very certain, you might have a different path from someone who is interested but not sure they want [performing arts] to be their career." The most important thing to remember early on, she adds, is that adults change careers all the time; students who pursue a general education or major in an unrelated field can always get an MFA later. "Nothing's irreversible. There's no one path to getting into acting or becoming a doctor or lawyer."
Ultimately, college applicants should relax and trust that the right school will come to them. In fact, as Bartley points out, the arduous application process resembles auditioning in the real world. After putting your best foot forward, "it's about letting go a little bit. There's only so much you can really control in the process. There are factors in admission—just like in acting and the audition room—that have little to do with you and maybe more with what they need." So do your best, and the chips will fall where they may.