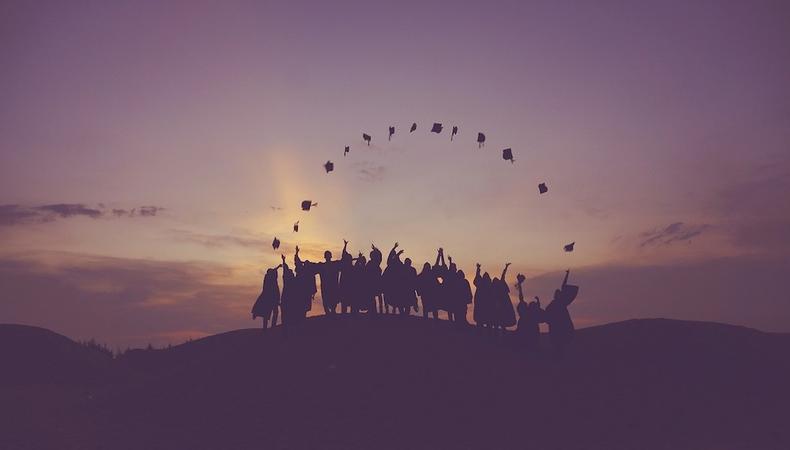 Every year, several thousand actors are filling out their graduate school applications and writing "statements of purpose" that explain why they have chosen to be an actor and why they have chosen to apply to a particular program. I have worked in a variety of capacities ranging from guest lecturer to post-showcase adviser to the graduating class at virtually every top MFA program in the country. Below are several reasons why these students have sought to enter such programs.
1. To polish one's craft.
A major draw of top programs is their selectivity. Most actors are seeking further training along with other like-minded and, one hopes, equally talented actors. After auditioning as many as a thousand candidates, some programs select as few as seven or eight students each year. Others select closer to twenty.
2. To gain credibility.
Just getting into a program can create a positive perception in the minds of industry folks such as producers, directors, writers, casting directors, agents, and managers. Not all schools are equally perceived, however.
3. To get representation.
Most programs culminate in an industry showcase, often presented in both New York and Los Angeles. The combined attendance in these two cities for a top program can draw close to five hundred industry people.
READ: The Best 25 MFA Acting Programs in the U.S. and U.K.
4. To be considered seriously for paid acting jobs in the theater.
There's no doubt about it, whether we're talking about Broadway, Off-Broadway, or top regional theaters, the graduates of major MFA programs are given high priority by those who cast these productions. Indeed, many actors who audition for MFA programs are doing so after a few years of consistently observing the words "MFA from…" in actors' bios in programs for major productions.
5. To strengthen their resume with professional credits.
A number of top MFA programs are affiliated with major regional theaters. For example, University of California San Diego's MFA program is affiliated with La Jolla Playhouse. Just a few miles down the road is The University of San Diego's MFA program, which is affiliated with The Old Globe. Graduates of these programs and others, often come back "into the business" with credits from important theaters on their resume. I say come back "into the business," as going into an MFA program is often perceived as an action that takes an actor "out of the business" for three years. It's not always true, and some programs also offer an Equity card upon graduation.
6. To broaden their contacts.
Working at an A-list regional theater affiliated with an MFA program establishes relationships with directors and writers that can affect the rest of an actor's career. The same goes for working with the faculty of said programs.
7. Financial appeal.
A number of top programs are tuition-free or close to it, and some offer a living stipend as well. Many actors in MFA programs are actually spending less money on continued training than their peers who are studying elsewhere.
OK, there you have it, but to be clear, MFA programs are a platform, not a panacea, and while they offer advantages, they certainly offer no guarantee of any actor's future success.
*This post was originally published on Nov. 15, 2013. It has since been updated.
Brian O'Neil is an acting career coach, consultant, and audition coach. A former agent and personal manager, O'Neil is also the best-selling author of "Acting As a Business: Strategies for Success," which is now in its twenty-ninth printing. In the recent past, his students and clients have won Emmys and a Golden Globe ("The Big Bang Theory"), a Tony Award ("Matilda"), been Emmy-nominated ("Girls"), been cast as series regulars ("Orange is the New Black," "The Walking Dead," "Bones") and have appeared in starring roles in feature films (The Coen Brothers' "Inside Llewyn Davis"). Although he lives in New York City, Brian teaches at virtually every advanced actor training program in the country, including The Juilliard School. For more information about Brian, please visit www.actingasabusiness.com.
The views expressed in this article are solely that of the individual(s) providing them,
and do not necessarily reflect the opinions of Backstage or its staff.