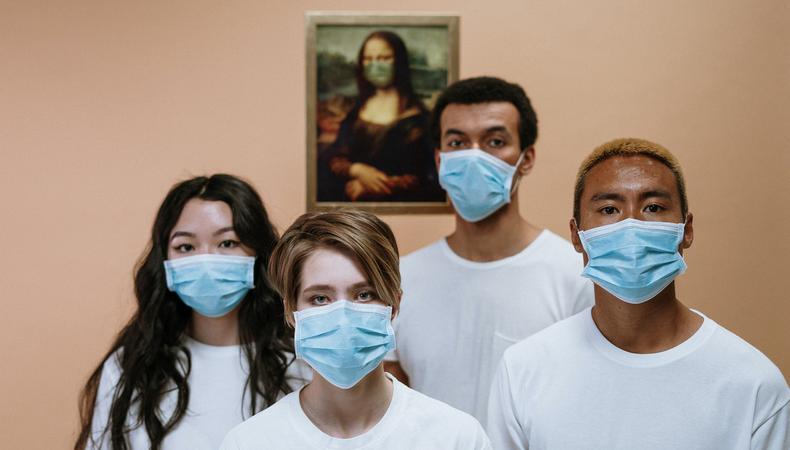 Sixty-two percent of artists in the United States are unemployed because of the novel coronavirus, COVID-19, and the shutdowns the pandemic has caused. The survey data from Artist Relief and Americans for the Arts reveals a stark reality for an already competitive sector. Among the many industries injured by social distancing and illness, the arts are struggling economically.
Artist Relief, an emergency campaign combining funding from various foundations and sources, reports receiving more than 55,000 applications for $5,000 emergency relief grants. The fund, at the time of this report, has only the money to cover 200 artists.
"[T]his data is sobering and makes it clear that creative workers need significant advocacy on their behalf to ensure they survive this crisis," said Deana Haggag, the president and CEO of United States Artists, an affiliate of the relief fund.
Additional insights from this latest survey categorizing the economic impacts of the virus reveal that 95 percent of reporting artists have lost income, with an average annual salary decline of $27,103. Many professional artists report that social distancing prevents them from creating work—even in isolation—with 66 percent reporting that they cannot access art-making resources or supplies.
Eighty percent of artists say they have no plan to recover from the crisis. For some artistic directors of theaters, there is concern that even when gathering restrictions are relaxed, audiences will be reluctant to return to crowded spaces. A recent survey of D.C. audiences signals the possibility of such an effect, indicating a potentially slow return for theaters of all kinds.
Americans for the Arts, one of the country's most robust lobbying organizations for arts-supportive legislation, has been collecting data about the effects of the virus on arts employers too. In its ongoing findings, Americans for the Arts reports that the national arts industry has lost $4.8 billion in revenue.
"There does not seem to be any geographic variation in where the losses are being observed, as performances and exhibitions and work across the disciplines have largely come to a standstill," a spokesperson for Americans for the Arts told Backstage. "The one 'geographic' exception where we are seeing an increased arts presence is digitally and online." Forty-seven percent of arts organizations have increased online access to programming, the statistics indicate.
Actors' Equity, the nation's union for stage actors and managers, has offered unprecedented agreements for streaming recordings of live theater; however, the compensation from online viewings pales in comparison to what artists would typically earn. With strict social distancing laws ordered by the governors of California, New York, and Illinois, film and television productions have been virtually banned. As for megaplayer streamers like Netflix, Disney+, and Amazon Prime, there's been an uptick in subscriptions with Netflix reporting 16 million new sign-ups since lockdown started.
It's not just workers of the entertainment industry who are suffering economically, new jobs data reveals. In five weeks, 26 million Americans have filed for unemployment insurance—equating the workforce of 25 states or, roughly 20 percent of the nation's population.
The federal relief legislation in the CARES Act includes new regulations allowing freelance artists to apply for unemployment for the first time.
For more information on how to apply for government relief funding for out-of-work artists, click here for a Backstage guide.
Want to stay updated on the industry impacts of COVID-19? Click here for Backstage news updates.
And if you want to follow the impact data Americans for the Arts is collecting, click here for a live dashboard.