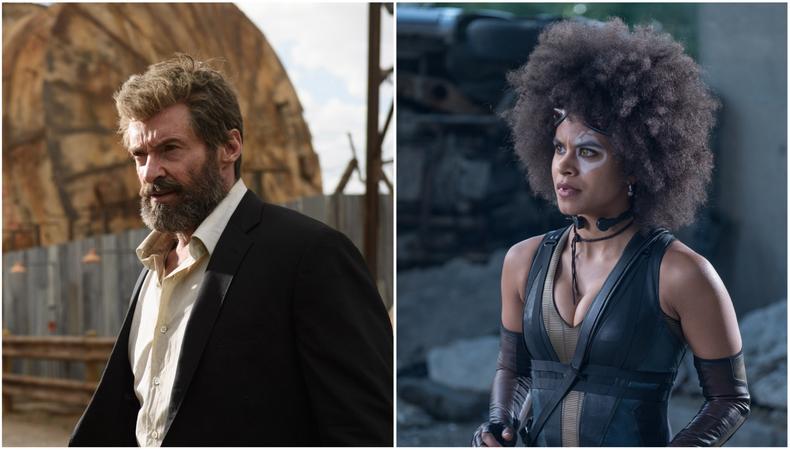 Greenlit means a project is officially a go, so all you have to do is follow these leads to stay up to date. You never know where you'll find an opportunity to land an audition.
Wrapping up his Broadway run, Hugh Jackman has found a role he can sink his claws into—literally. The actor will once again play Wolverine opposite Ryan Reynolds in the upcoming "Deadpool 3," due out in Fall 2024. Along with this casting announcement, it's rumored that Zazie Beetz is also returning. Want to learn what else we know about "Deadpool 3"? We've got the inside scoop (as well as Marvel casting opportunities) below.
Hugh Jackman Will Once Again Play Wolverine in "Deadpool 3"
In a video shared on his social media channels, "Deadpool" star Ryan Reynolds announced that Hugh Jackman would be joining the upcoming "Deadpool 3" film. Jackman, who is already back in the gym for the return, is currently wrapping up his Tony-nominated run on Broadway in "The Music Man." He is also on a press tour for Florian Zeller's "The Son."
In the new film, the Broadway star will return to the role of James "Logan" Howlett, a.k.a. Wolverine. It will be the first time he has played the character since 2017's "Logan," which was intended to be the last time. The actor first stepped into the role over two decades ago in 2000's "X-Men."
Zazie Beetz May Join "Deadpool 3" as Domino
Other than Reynolds and Jackman, T.J. Miller and Leslie Uggams are the only other cast members officially confirmed for the third installment. However, rumors are brewing that "Deadpool 2" costar Zazie Beetz will also join the film. The actor recently teased a potential return as Domino in the threequel in an interview with The Hollywood Reporter.
She told the outlet, "Well, I can't, obviously, really say anything, but I feel lucky. I just can't really divulge or say anything, so we'll see, I suppose." ComicBookMovie.com followed up on the tease with a more recent rumor that the actor will be turning to the fray—but nothing official has been confirmed.
"Deadpool 3" Will be Part of the Marvel Cinematic Universe
Shawn Levy, who has previously worked with Reynolds on both "Free Guy" and "The Adam Project," will direct "Deadpool 3." Levy is taking over the directorial duties from David Leitch and Tim Miller. The movie is also the first Deadpool as part of the Marvel Cinematic Universe after Disney's purchase of 20th Century Fox.
"Deadpool 3" is now in pre-production and is due out in theaters on Sept. 6, 2024. Marvel CD Sarah Finn is the film's casting director, and while the film isn't currently casting, you can check out our round-up of superhero gigs to find more Marvel casting calls today.