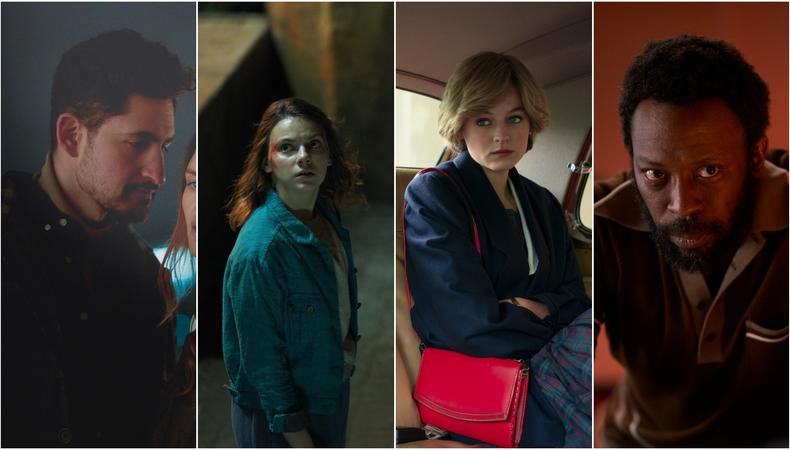 The life of an actor is one of constant adjustment. You have to learn sides for last-minute auditions, keep up with training and industry trends, and stay positive amid a slew of rejections—not to mention finding the creative energy to do the actual work. But no matter where you are in your journey, keep things in perspective, and remember countless others have been in your place and come out the other side. Here, we've collected the best advice from top British actors on how they manage the rough patches, celebrate the wins, and make their way in this unpredictable industry.
Acting requires sacrifice—but don't forget to come up for air.
"I thought that becoming an actor professionally was going to be the hardest thing in my life. Now that I've left university and started acting, finally, I can relax. I wish I could've told my younger self to actually enjoy stuff more. I wonder if it still would've happened if I hadn't sacrificed so much. You don't get that time back." —Emma Corrin ("The Crown")
Take comfort in the fact that everyone was once a newbie.
"Have confidence in your place at the table. My very first job was playing opposite David Tennant in the West End, and the entire cast were actors I'd seen on stage and admired. I remember thinking, I don't deserve to be here. It's something I still struggle with. Every time I start a project, there's always a voice saying, 'You don't belong here.' It's something I still need to work on. Have confidence. If you're there playing the role, it's because they believe you are good enough. Get rid of that doubt and just concentrate on the work; otherwise, it gets in the way. If you can focus on your role and on enjoying it, the rest takes care of itself." —Tom Bateman ("Behind Her Eyes," "Death on the Nile")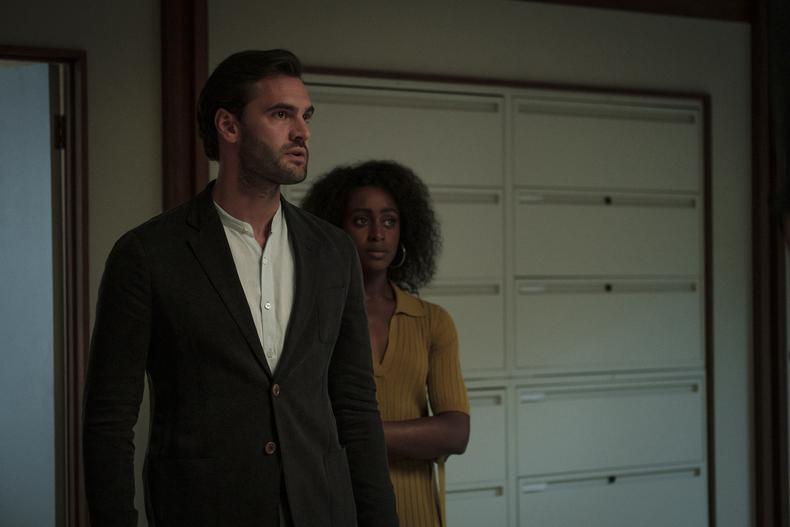 Tom Bateman and Simona Brown on "Behind Her Eyes" - Courtesy Netflix
Act for the love of it.
"Love anything that you do. If you don't really love it, it could be a difficult journey, because it doesn't matter whether you love it or not until the trials and the tribulations turn up. Those can go on for a week, a month, a year, sometimes a decade, sometimes longer. They let you know whether you actually do love this thing. If you do, you weather those storms. Don't let anyone push you off your gut feeling." —Shaun Parkes ("Line of Duty," "Small Axe")
Relax and lean into the chemistry with your scene partner.
"When you watch a film, you can tell when actors don't get on; you can just see the chemistry is wrong. Just go into auditions, relax, and have a good time. I remember I went in for 'Logan,' and I was really, really nervous. I left, and I was like, I did such a bad job. I need to go back. So Hugh Jackman had to stay an extra 30 minutes because I decided my audition wasn't good enough. I went back and was much more comfortable. I would say: Just enjoy yourself and relax, because I would have saved everyone 30 minutes if I had relaxed the first time." —Dafne Keen ("His Dark Materials")
Be your own advocate.
"Don't underestimate your power! In any situation, whether it's an audition or you're on set and working with a veteran, you have as much input into any scenario as they do. Leave your ego at the door. But if you don't feel comfortable about playing a character, don't worry—that's not going to be the end of your career. If anything, you're going to get more respect for stating your moral standpoint than for doing something that doesn't feel right. There is nothing wrong with talking about your feelings or what you want changed. When you feel strongly about something, people listen. Trust that." —Amir El-Masry ("The One")
This story originally appeared in the Feb. 10 issue of Backstage Magazine. Subscribe here.