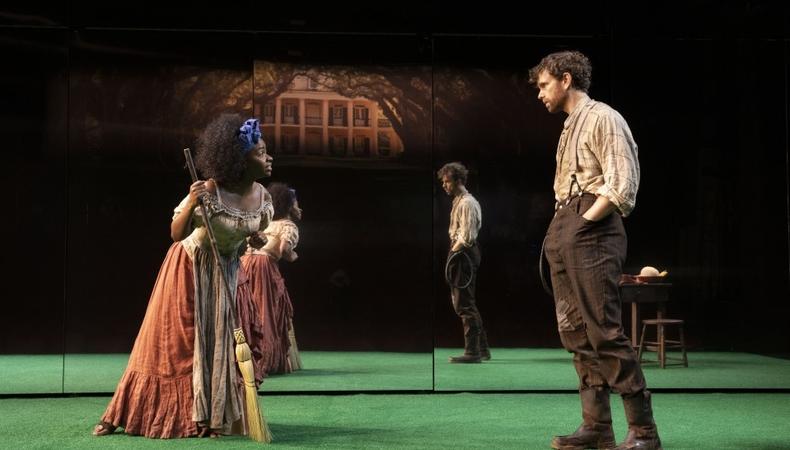 Though it feels like just yesterday we were giving our 2019 Tony Awards predictions a final once over, the new Broadway season is already heading into full-swing mode. In fact, this fall is one of the most robust for Broadway and Off-Broadway in recent memory, with new plays and musicals aplenty. From the Broadway debut of wunderkind Jeremy O. Harris and singer-songwriter Alanis Morissette, to Lin-Manuel Miranda's "Freestyle Love Supreme," to the triumphant return of veteran actors like Mary-Louise Parker and Marisa Tomei, this season on and off the Main Stem is shaping up to be one of the most diverse (in a few ways) we've ever seen. Here are 13 of the musicals and plays you can't miss this fall.
"Betrayal," a Broadway play revival at the Jacobs Theatre
Opens: Now running

Fresh off its hit West End run in London, the Harold Pinter classic—which unfolds in cunning reverse chronology—returns to Broadway for the fourth time, under the direction of Jamie Lloyd. The four-person cast features the Broadway debut of Tom Hiddleston, as well as Zawe Ashton and Charlie Cox.
"runboyrun" and "In Old Age," new Off-Broadway plays at New York Theatre Workshop
Previews: Sept. 4
Opens: Sept. 23

With this perfect pairing, audiences will experience a powerful set of pieces by NYTW Usual Suspect Mfoniso Udofia, pulling from her nine-part "The Ufot Cycle." Directed by Loretta Greco and Awoye Timpo, the sum of parts will add up to more than just a play; it's a cohesive evening of theater.
"Slave Play," a new Broadway play at the Golden Theatre
Previews: Sept. 10
Opens: Oct. 6

Jeremy O. Harris brings his Off-Broadway sensation "Slave Play" from New York Theatre Workshop uptown, going where frankly no Broadway show has gone before. Don't bring your grandparents to this one—or, on second thought, maybe you should.
"The Height of the Storm," a new Broadway play at the Samuel J. Friedman Theatre
Previews: Sept. 10
Opens: Sept. 24

Two-time Olivier and Tony Award winner Jonathan Pryce returns to Broadway in this devastating play by Florian Zeller, receiving its American debut courtesy of MTC (Christopher Hampton did this new English translation). Also starring "The Crown" actor Eileen Atkins, the drama promises to be equal parts thrilling and devastating—what more could one ask for?
"Freestyle Love Supreme," a new Broadway musical at the Booth Theatre
Previews: Sept. 13
Opens: Oct. 2

Before "Hamilton" and even before "In the Heights," Lin-Manuel Miranda got his creative kicks with "Freestyle Love Supreme," a performance troupe that blends improv with hip-hop and a whole lot more theatrical devices to create a can't-be-replicated performance. Playing a strictly limited engagement on the Great White Way, audiences can expect Miranda to drop by for shows, all of which will be helmed by "Hamilton" director Thomas Kail.
"The Sound Inside," a new Broadway play at Studio 54
Previews: Sept. 14
Opens: Oct. 17

Tony Award winner Mary-Louise Parker returns to Broadway in this two-hander as a professor with a terminal illness who finds camaraderie with a young male writer. A meditation on dread, the Lincoln Center Theater production marks the Broadway debut of Pulitzer Prize finalist Adam Rapp and will be directed by "The Band's Visit" Tony winner David Cromer, who certainly knows a thing or two about timing a thrilling moment of silence.
"The Wrong Man," a new Off-Broadway musical at MCC Theater
Previews: Sept. 18
Opens: Oct. 7

In a year or two, this is one of which you'll want to say, "I saw it when." Featuring a highest-caliber creative team led by Tony-winning "Hamilton" director Thomas Kail (having a busy fall), Broadway heavy-hitters Joshua Henry, Ciara Renée, and Ryan Vasquez star in this original musical by Ross Golan about a series of wrongs and whether or not they can ultimately make a right.
"The Rose Tattoo," a Broadway revival at the American Airlines Theatre
Previews: Sept. 19
Opens: Oct. 15
Roundabout Theatre Company brings the cherished Tennessee Williams work back to Broadway, starring stage and screen veteran and Oscar winner Marisa Tomei as the widow who decides she isn't giving up on love (or lust). The sultry production will be directed by ever-prolific Trip Cullman.
"Linda Vista," a new Broadway play at the Helen Hayes Theatre
Previews: Sept. 19
Opens: Oct. 10
The first of two plays by Tony Award and Pulitzer Prize winner Tracy Letts debuting on Broadway this season, Second Stage brings this searing comedy straight from its Steppenwolf premiere to Broadway. Depicting a 50-year-old divorcee forced to sleep on his ex-wife's couch, it's midlife crisis meets midlife existentialism; that's signature Letts, alright.
"The Lightning Thief," a new Broadway musical at the Longacre Theatre
Previews: Sept. 20
Opens: Oct. 16
After an acclaimed run Off-Broadway, this beloved fantasy novel-turned fantasy musical heads to the Main Stem with its creative team intact: director Stephen Brackett and book-writer Joe Tracz fresh off the Broadway closing of their "Be More Chill," while Rob Rokicki makes his Broadway debut having penned the score.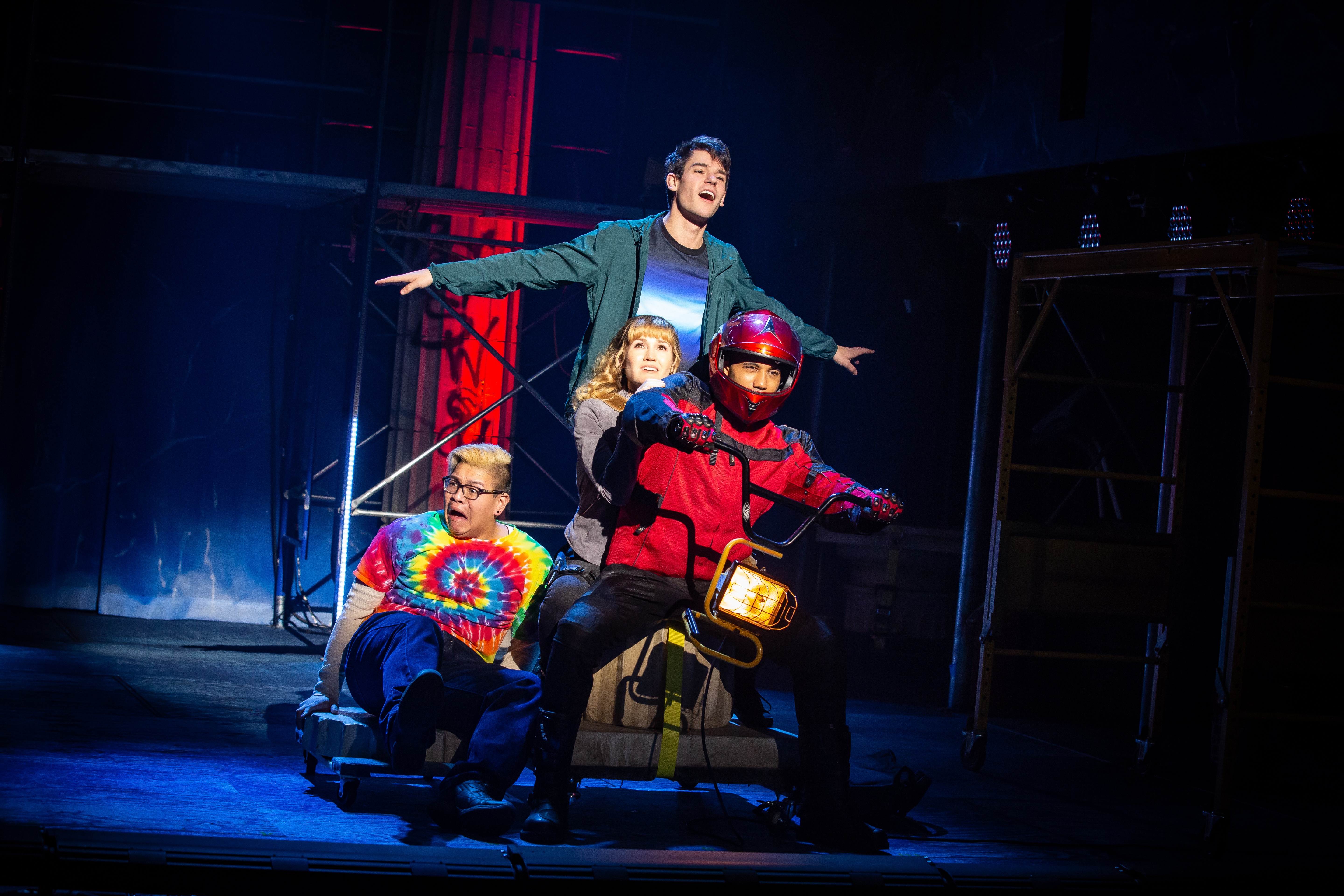 "The Inheritance," a new Broadway play at the Ethel Barrymore Theatre
Previews: Sept. 27
Opens: Oct. 17
For a show to be rendered an "event" before it's even begun performances is not insignificant—though, to that end, a critically acclaimed premiere at the Young Vic before a transfer to the West End can help. Matthew Lopez's two-part epic loosely follows E.M. Forster's novel "Howard's End," but transposes the story to follow a group of gay men in contemporary New York; "Angels in America" for the new millennium is lofty, sure, but is also not far off.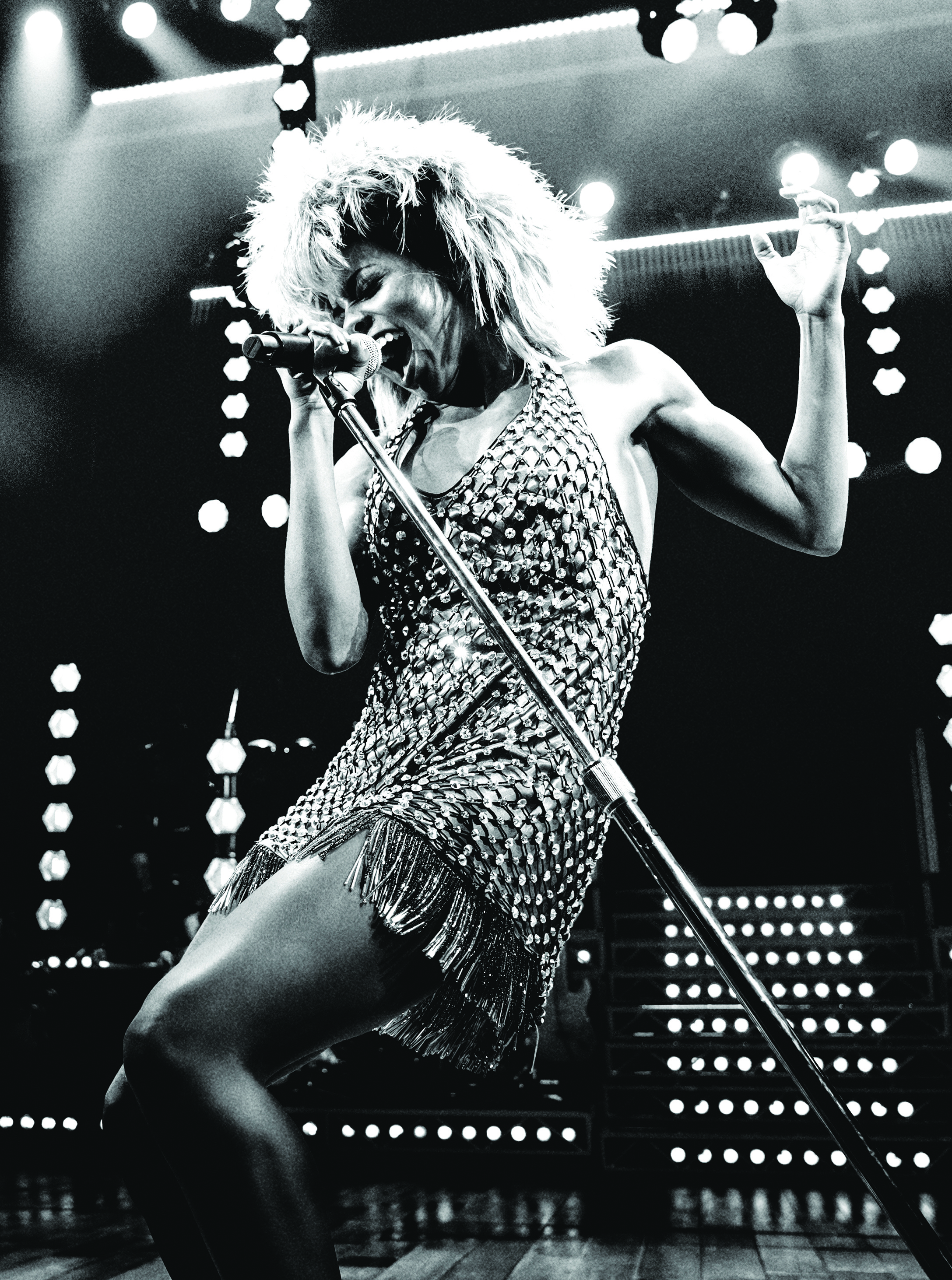 "Tina — The Tina Turner Musical," a new Broadway musical at the Lunt-Fontanne Theatre
Previews: Oct. 12
Opens: Nov. 7
A smash hit in its London premiere, the iconic life—and music—of Tina Turner arrives on Broadway this fall, with Tony nominee Adrienne Warren, already considered a Tony Award frontrunner, as the titular songstress. Directed by Phyllida Lloyd and featuring a book by Katori Hall, the musical (along with "Jagged Little Pill") is one of two this season to feature an all-female creative team; a huge feat considering that prior to this season there have only been two musicals to ever do as much.
"Jagged Little Pill," a new Broadway musical at the Broadhurst Theatre
Previews: Nov. 3
Opens: Dec. 5
The creative team behind "Jagged Little Pill" is the stuff of dreams. Using the songbook of Alanis Morissette, who also pens new tunes for the production, the musical has a book by the singular hand of "Juno" Oscar winner Diablo Cody and will be directed by "Waitress" heavyweight Diane Paulus. Brimming with angst for a new age, you certainly oughta know about this one. (Sorry.)