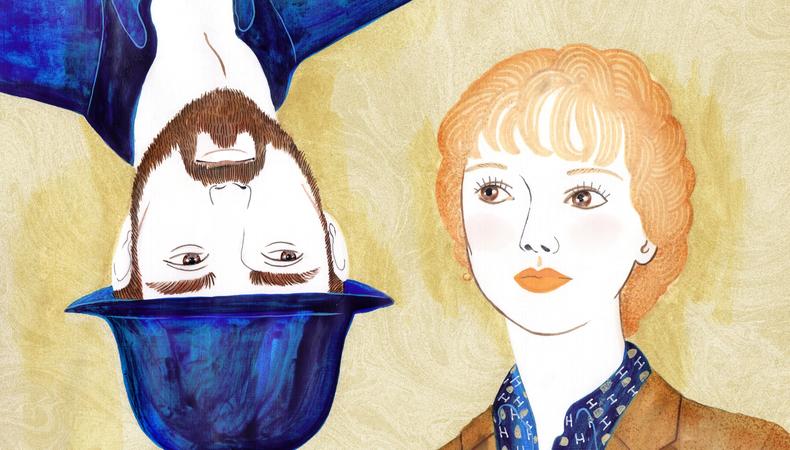 You might think you know Bob Fosse and Gwen Verdon, but it's probably their work and reputation you're imagining. FX's "Fosse/Verdon" gives viewers a peek into the more personal side of life between the two creative forces and the icons in their orbit. Re-creating a time that was so legendary in theater and film wasn't easy. Between building costumes and sets that revealed the gritty reality of the seemingly glamorous business and finding talent who could sing and pull off Fosse's trademark choreography style, filling roles on the show was a tall order, especially because stars like Liza Minnelli and Neil Simon would be represented during the series' eight-episode run. Behind the casting effort were Bernie Telsey and his Los Angeles–based counterpart, Tiffany Little Canfield. With their resume of theater projects and award-winning TV jobs, they were perfectly equipped for the assignment. The bi-coastal team had a long checklist that included actors, singers, and dancers, and for the most part, people who could do all three, to bring life to this authentic portrayal of 1970s Broadway and Hollywood.
What was your priority when casting roles that required dancing?
Tiffany Little Canfield: It depended on the role, but for example, with Ann Reinking, who could dance, it was a big priority. We read first and then narrowed down the field to actors with dance backgrounds and then they worked with Andy Blankenbuehler (the show's choreographer and co-producer).
Bernie Telsey: Even with the dancing girls in "Sweet Charity" and "Big Spender," once we had a pool of people that passed the dance call, we would read them. Since they were all approved by the choreography team, we'd read them and do a close up on camera.
BT: We were casting before they finished writing all the episodes so there were a lot of roles we were asking if they were in episode two and six, just two, or are they in episodes two, three, four, and nine?
TLC: It was difficult to know what each character would need to do in the future. There were a lot of triple threats, people who could act, dance, and sing.
What was the process of casting based on real people, especially some who were such icons?
TLC: It was kind of like any other time we cast a real person. We're trying to get the essence of the person. We also needed to think about how the show was going to skip ahead. Someone like Liza Minnelli needed to really be able to sing and dance because that's what she's known for, especially when an actor is playing someone so iconic, and then looking like her is an element as well. We can't have someone who doesn't look like her, but I think that finding the right person is often a combination of all three.
What kind of research went into the casting process?
BT: We knew who these people were, but we looked up what they looked like at that time period.
TLC: And then some of the characters were people like Joan Simon, who you might have heard of but you might not know what she looked like. Then we ask how important is it that she looks just like her.
BT: Maybe the audience doesn't know her.
TLC: Yeah, they maybe know her as more of a name than what she physically appears to be. For someone like Neil Simon, I feel like he has a very iconic look.
READ: Why All Actors Need Some Dance Training—Yes, Even You
How was this project similar and different to other TV and theater projects you work on?
TLC: It really just is the musical elements. I don't think it's actually that different, especially with "This is Us" because we're often trying to find young versions of people. So again we're trying to find the essence of those actors, one who looks like them and one who has the essence of the character. I think in that sense it's similar. In terms of theater, it's just that there's a camera in the room, there's a truth teller. In theater sometimes you get away with a little bit of anticipating, a little bit of being in the moment because it's a different style. In TV it's about trying to find that truth internally so the camera will believe what you're saying.
Do you find theater actors transition well to TV?
TLC: I think it's different from person to person. Sometimes it takes some people a little bit of permission and time to realize you don't have to push or they don't have to play a bigger room and play for the camera. But there are some people, like Norbert Leo Butz, who we put in a film way back in the day straight from the theater and he's just always seamlessly found his way from the theater to on camera.
What qualities make it so you trust someone can handle a part?
TLC: We have a history with so many dancers, like Heather Lang, for example, who played one of the featured dancers with the most lines. She's played roles for us in Off-Broadway shows and she's always been a really good, interesting actor. That is an example of having history with people and building a trust.
BT: We vouch for them. It's not so much just coming in and nailing an audition but someone who we can talk about at great length.
What goes into making lists of potential actors for a role?
BT: It changes with who we're casting for and what it is—a play, TV show, or film. Sometimes that helps narrow down but we start off by doing a wide search until we start to collaborate with that producer or director. I have a wide list because we don't know how he or she is leaning.
TLC: Also because characters span ages, knowing what age are we going to target, we want to have that list to be inclusive of a lot of people. When thinking about potential actors, it's who gets us excited to see in a role.
READ: 1 FX Showrunner on How to Get Cast in His Audition Room
So it's kind of like what might happen in an audition but since you know enough about their body of work you can get that feeling just thinking about the actor?
TLC: Yes, we're using our imagination and thinking, I can really see this. Then it's collaborating with all the writers and the producers and with the studio and network.
BT: For each project it's different, but we're always making our lists, as we said, from the creative standpoint. Sometimes we're making lists based on who's recognizable and who has star status, sometimes it's who has unknown status. Once we have these wide lists, we start to narrow it down as we get involved in the process with the director.
TLC: How we describe it is filters because it's not a rejection. We think that this filter and this filter defines a role that we're working on. All of those things are various filters that help us narrow down a list of wonderful, amazing talent and it helps us identify who feels most right.
What makes you want to bring someone back for a future audition?
TLC: So many of our projects feed other projects. One person gets a job when you're casting people, but that doesn't mean one person was good. On every project we work on, we're constantly learning new actors and seeing actors we love try something new. This happened with a pilot I just cast. A young actor we cast in a play years ago had gotten close to a show that I had done three years ago, didn't get the part, and now that producer and I are working on a new project. She came in and slayed and got the lead of a series. I don't know if that would have happened if I hadn't seen her for so many different kinds of projects and got to see how much range she actually has.
Tiffany, When you're trying to find new talent where do you look in L.A.?
TLC: There is theater in L.A., I know people don't realize it but it's true! We also look to the training programs and community theater. With technology now, we can research anyone. I've reached out to theaters in San Francisco and Chicago and said, "Hey, here's what we're looking for." Or I'll reach out to people in charge of various theater movements and we've discovered talent we cast that way. There are now more platforms for performers to speak their truth. We cast an actor who was from YouTube last year. She went through the normal process but how we found her or knew her was from her channel. She was writing and creating content of her own, completely on her own with no help with anyone and found an audience and went viral because she was telling her truth. She didn't win the part because she was on YouTube, no one cared about that at all. She has the talent and she came in and just claimed the role. It was very exciting to know that anyone could put themselves out there. It's better than sitting and waiting at home for the phone to ring.
What can people expect from auditioning for you?
TLC: I hope that people can expect to collaborate with another artist on material that they are hopefully passionate about. I think it's really important to be kind and respectful and know that it's really difficult to show up to an audition. I always try to treat that person with respect and kindness.
BT: Yeah, and the sooner you throw the concept of being rejected out of the window the better because it isn't about that. It isn't just about one talented person for a role. Someone could be the best for some other project.
TLC: People are always looking for what they did wrong and I always want to say to them, "One person gets the part, that doesn't mean one person is excellent." It's often a very hard decision.
Want to know what even more casting directors are really thinking? Find out from our In the Room series right here!