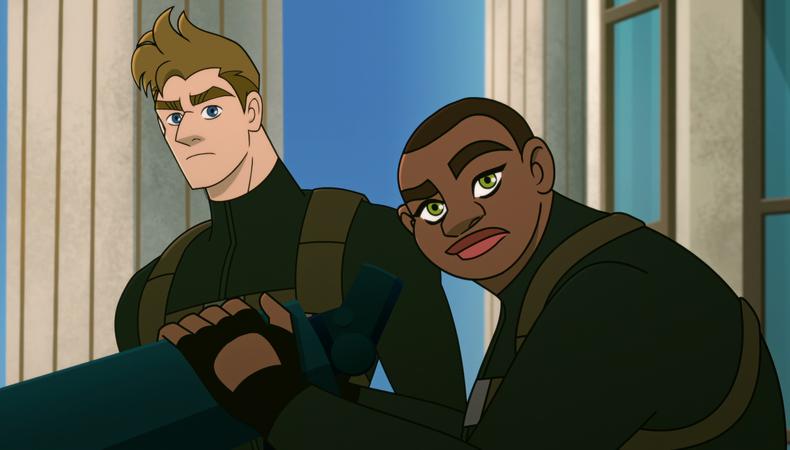 According to creator Gabe Liedman, Netflix's new spy cartoon "Q-Force" was born of just three words: "gay James Bond."
Now, Liedman and a star-studded ensemble, including boundary-breaking actor Sean Hayes of "Will and Grace," are bringing some hilariously gay antics to the small screen. From how "Q-Force" originated to his best voice acting advice, Liedman shares his tricks of the trade.
How Netflix's "Q-Force" came to life.
How did "Q-Force" and the show's concept come to be?
The creator tells us, "They were like, 'Go away for a couple of weeks, come back, and pitch us something.' And during those weeks of thinking about it was when I came up with 'Q-Force,' and it was really because I realized there would [never] be a gay James Bond." He continues, "I just don't think in that super macho, hetero, military, secret agent world that a gay guy, even if he was as skilled and as hot and as wonderful as James Bond is, would be given the same opportunities. That's just not real life." So, instead, he came up with an underdog version to tell. "[It's] just more inherently funny to me that this excellent person has to prove themself time and time again. It was also really important to me that this be an ensemble story, that we should take a more 'Mission Impossible'–type route and have it be this squad of queer people and a larger community story."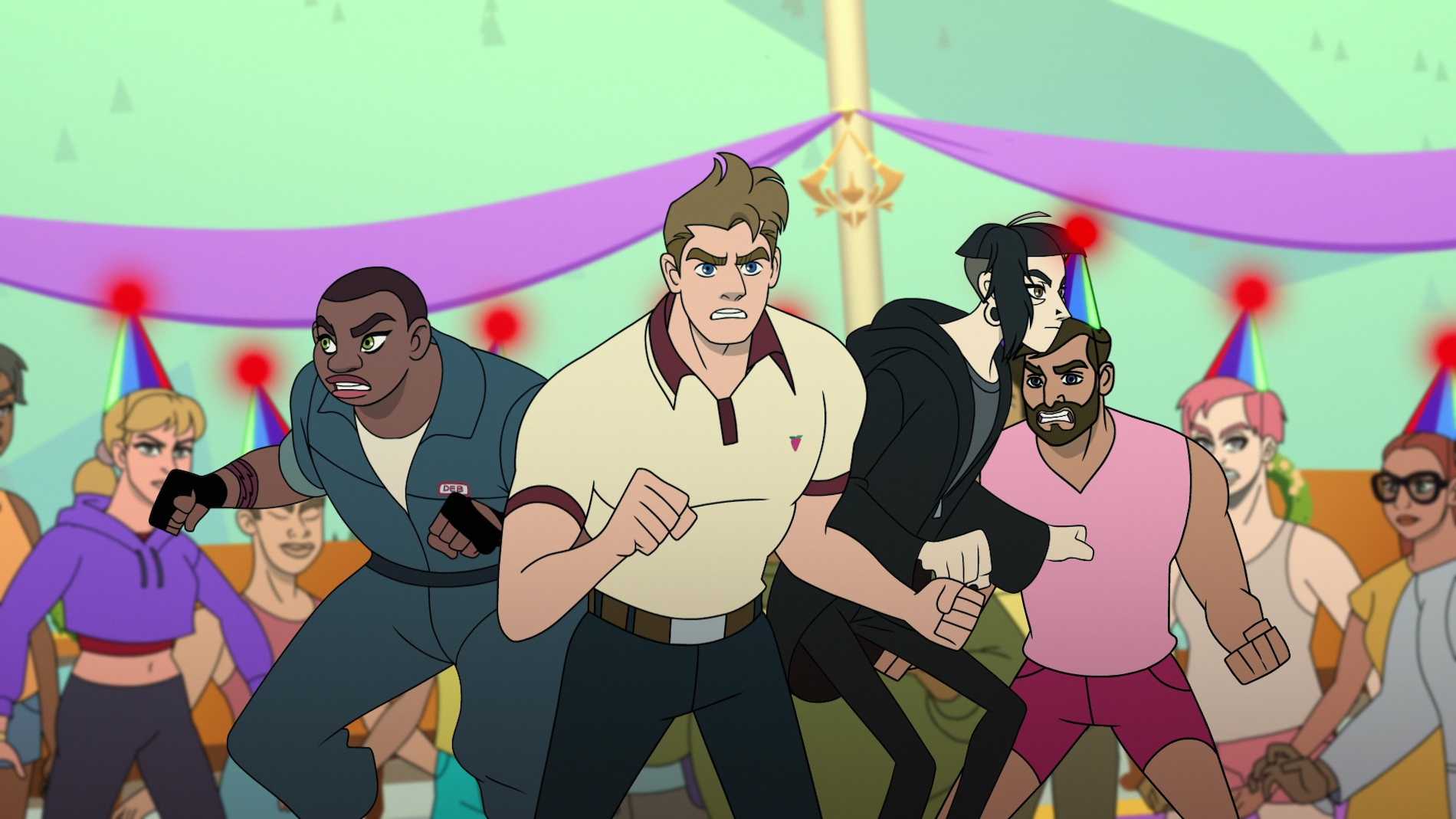 What did casting the voice actors for the series look like?
Liedman, who also worked on "PEN15" and "Brooklyn Nine-Nine," was super involved not just in casting, but hiring, writing, and directing for the show. "We had a casting director, Allison Jones, who's an absolute legend and such a funny, kooky, brilliant person," he says. As for who was telling Jones and her casting associates to go after, Liedman was the "yes or no man": "We had a lot of actors in mind [and] had a lot of friends we wanted to loop in who maybe aren't super known but were correct for the part," says Liedman, adding, "It was a real mix."
What does Liedman look for when casting voice actors?
Personality is key when casting. "Something that appealed to me about Matt [Rogers]—I love his podcast, I love his standup comedy, he's one of the writers on the show, and has a huge improv background, too—he has a little bit of a Long Island accent every once in a while. He sounds like a real person to me. He has his own cadence." He continues: "And then there's someone like Laurie Metcalf, who we know for her enormous range. Laurie has this growl in her voice that a lot of actors kind of stay away from. Like, she gets really ugly in her voice in this way that I find so inspiring, and it just feels really real. So in this silly animated show, we have this female boss who has her own struggles and has a really dark path. There are certain line readings that Laurie gave that are, like, holy shit, gave me chills."
How did the creator hone his distinct comedy?

He credits standup for his very distinct, slightly left-of-center comedic sensibility. "[Standup] was the art form that kind of opened the door to the writers' rooms of Hollywood—first New York City and then L.A. I owe it all to standup."
Liedman's best voice acting, writing, and comedy advice.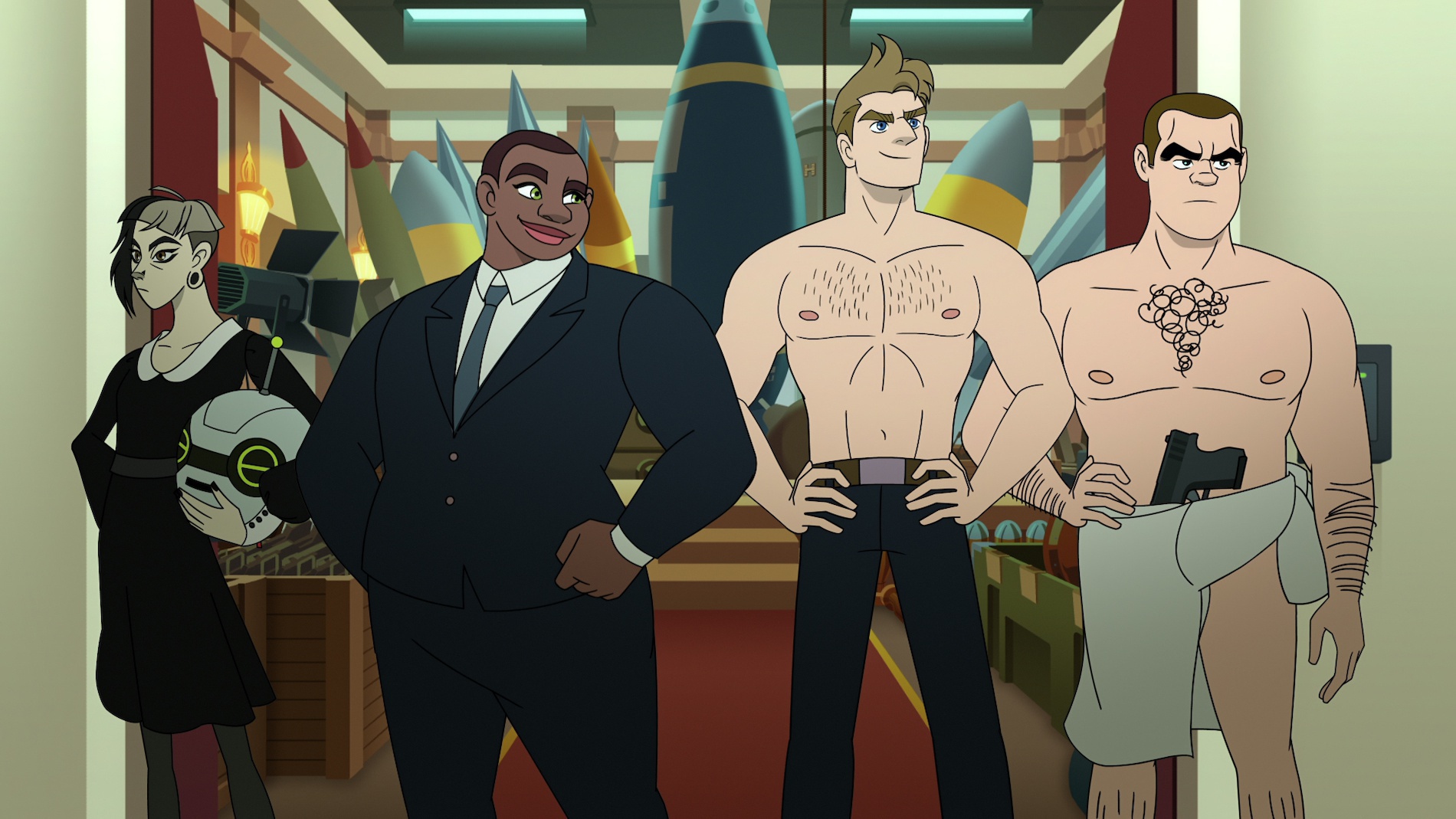 What are his tips for breaking into comedy TV?
Despite television feeling like a competitive space, remember to be a good friend first. "Because the opportunities, at least in my life, came at first through that. My first jobs were when Billy Eichner sold 'Billy on the Street' and Amy Schumer sold 'Inside Amy Schumer' and Nick Kroll sold 'Kroll Show.' Those were my first three writers' rooms. Those were three of my friends from the scene who trusted me and liked my voice and wanted to spend the day with me. And you know, as a bonus, I got on-the-job training in writers' rooms and got into a union and built a career."
What's the advice for writers who want to maintain their own distinct voice while working in a group setting?
"It's more like a day-to-day balance," says Liedman. "I have a unique voice.... but at the end of the day, I'm writing for [someone else], right? So it's like, how much can you adapt what you think is funny and what you think is special, because that's what makes you special to someone else's voice?"
As for staffing writer's rooms, look for people who bring something different to the table. "Yes, they have to get along with me, and they have to get what I'm trying to do, but I can already write my own shit. I want to be surrounded by people who think differently than me, grew up differently than me, identify differently than me because I don't know everything."
This story originally appeared in the Sept. 23 issue of Backstage Magazine. Subscribe here.
Looking for remote work? Backstage has got you covered! Click here for auditions you can do from home!