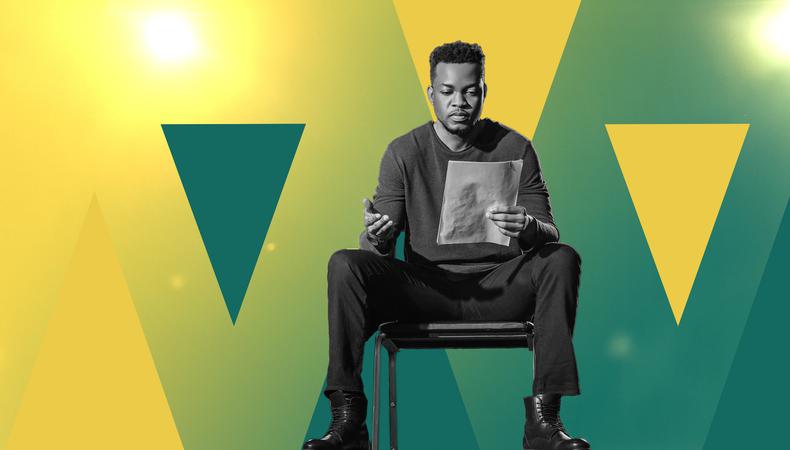 Q: How can I make a casting director fall in love with me right away in an audition?
You have to fall in love with you first in order for someone else to fall in love with you. When you fall in love with you, when you do that work, getting someone to like or fall in love with you does not require effort.
Your greatest work should not require you to do a bit—it's about what you leave behind. There are three things to establish when you walk into any room, whether it's an audition, a set, or a date: You want to establish that you're fun to play with, that you're someone the director personally likes and vice versa (they're figuring out what it's going to be like to hang out on set with you for months), and that you don't seem desperate.
It's about what you leave behind. Falling in love with yourself will light you up and make it so you don't have to do anything. If you try to do something, I don't think it's going to work.
I would also say to let go of that need to please, to get somebody to like you. When you enter this way, it's not just casting that's going to fall in love with you—it's everybody; it's the whole production team. Fall in love with yourself first so that someone else can follow you.
Shel Silverstein said it best: "Underneath my outside face / There's a face that none can see. / A little less smiley, / A little less sure, / But a whole lot more like me." That's it.
This story originally appeared in the Sept. 9 issue of Backstage Magazine. Subscribe here.
Looking for remote work? Backstage has got you covered! Click here for auditions you can do from home!