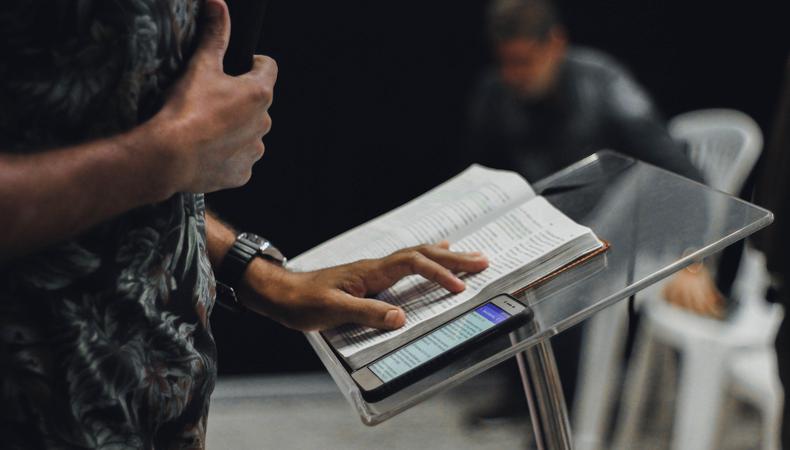 The common myth floating around out there for actors is that as soon as you finish your training, you need an agent. And the next step is that he/she will get you auditions for all those yummy, high-paying starring roles in films, Broadway shows, and primetime TV series. Of course you'll be brilliant, book the jobs, become famous, and there you are! Most actors expect that this is how it will happen or in stages: supporting roles first and then starring roles. But the agent is on the checklist. You expect it. Your parents (who paid the $100,000 for your theater training) expect it.
But, it's just NOT how the business works! And you are doing yourself a disservice by stressing out trying to find an agent instead of enjoying the PROCESS of creating your career.
The first step after training and getting great tools is NOT getting an agent. It's learning how the business really works. Find out which actors get those top roles and why and how you fit into the system. What is your niche, brand, and type?
The fact that so many actors have the wrong information is a testament to schools teaching only acting technique, dramatic literature, history of theater, and other intellectual courses, not the reality of an acting career. I've guest lectured on marketing at top schools for MFA candidates, and no one had a clue!
The fact that so many actors have the wrong information is why so many businesses make millions selling them "pay-to-meets," seminars, and workshops to "meet and audition" for the industry without sufficient screening, prepping, and the truth, i.e. "You aren't ready, yet!"
The wrong information costs actors valuable time, energy, emotional stress, and resources pursuing the wrong thing: an agent who doesn't want or need a newbie. They have plenty of actors in every type and range who have more experience, credits, training, and who already make money.
Yes, eventually you need an agent. But if you are just a few years out of university, there's a valuable interim time where you need to just audition. Learn how to book. Go through the process of actually working in a play, a student film, a commercial shoot. Just doing the work.
In other professions, this would be called an internship. No medical student takes on patients and sets up a practice right out of school. Would you trust a recent graduate from medical school to operate on your heart or brain? Not likely!
First, they need 2-3 years as an intern, then a 2-4 year residency at a hospital specializing in their field before they are qualified to practice! So why would a young actor, in their 20's, think they are "there" when they graduate? They're trained but don't have the experience to be called "professional."
There are exceptions. Some major films and TV series require actors in their teens or early twenties to depict teens. Some young actors are ready. Some started their careers at 10 or 12 years old, like Natalie Portman or Jodie Foster, and are consummate pros by the time they're 16. They learn quickly on the set. Many times the network will hire a coach for young actors because although they look great on camera, they're not "up-to-speed." They either learn quickly or get fired.
Take the interim time to intern, even for a month or two at a casting director's office or a talent agency. It's a great way to learn the reality and perhaps get your first agent! This time is perfect for getting jobs, building credits, developing contacts, and experiencing what it's like on set. If, in that time, you book a major job, great! The agents will literally come out of the woodwork. They will find YOU! People hire people they know, like, and trust, not a stranger in a cold audition!
As you build your résumé, you build confidence and a certain style. You discover your brand and what you do best. There's nothing worse than a pretty young face with nothing behind it. The more credits you have, the more you'll be taken seriously. It's not about your audition!
Finally, think of your career as a long haul. It's not a short-term deal. It's your life! It's not over if you don't have an agent in a year or two. Ignore the paths of your classmates and friends; everyone gets there in their own time.
A top agent who signs you in the early days of your career can also DROP you! And I've seen this happen often. A young actor gets a small part in a major film with stars and gets signed to a celebrity agency, such as William Morris Endeavor or Creative Artists Agency. They're riding high, and six months later, the film is forgotten, no new film or bookings have come up, and the agency drops you. Your 15 minutes of glory are over and you're back on the street looking for a showcase and a new agent. Ouch!
Take the time to enjoy being 19, 22, 25 or whatever. Enjoy your life, your training, your marketing efforts, your auditions, the friends you meet, and the work that comes your way and then move on. Without the stress of worrying that you are behind schedule from your expectations, you'll have a lot more energy to enjoy the process!
The views expressed in this article are solely that of the individual(s) providing them,
and do not necessarily reflect the opinions of Backstage or its staff.