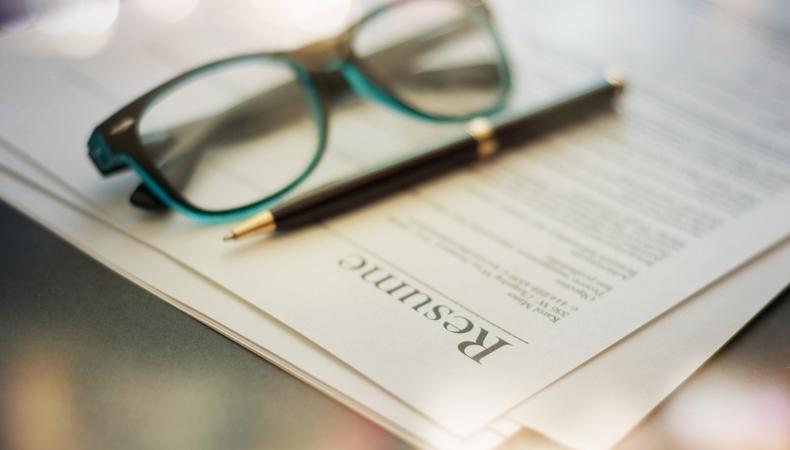 Does an impressive and nicely laid out résumé really make a difference in the audition room? Often. Can a questionable or vague document raise eyebrows and undercut a fabulously acted appointment? Sometimes. Are there specific ways to impress and, alternatively, pollute an opportunity? You bet.
First, the basics.
1. A professional résumé should include your name, a working phone number, and email address, always (either yours or your agent's). Under your name, list union status: Actors' Equity Association, EMC, SAG-AFTRA, SAG-eligible, nonunion, etc. Avoid listing a personal address. Don't list your age or birthday. If casting personnel see exactly how old you are, we may unknowingly box you in and find it a little harder to see you as a character's age (if we're reading you for a specific role). Unfair, but true. Let your headshot and your appearance in the room—and of course your acting ability—signal what age range you fit best.
2. Most theater casting folks don't tend to care much about notated physical stats like height, weight, hair color, and eye color. All that, we can see. And some companies ask for it on an audition form anyway. But, if you're working with an agent and are auditioning on-camera, ask about their preference. Hollywood cares very much about such things. Listing personal websites or links to performance reels is fine and occasionally helpful, but avoid going overboard with countless URLs.
3. In general, the order for credit categories can vary a bit, but most often we see these common groupings and headings stacked from top to bottom:
Film/TV
Commercials/Industrials
Broadway
National tours
Regional theater
Academic theater (if you're still at a stage in your career where including school productions is helpful)*
Training (college degrees and specialized class work)
Special skills (dialects, musical instruments, vocal ability, dance, etc.)
Only include a category if you have something to list underneath.
*Consider removing high school (or community theater) credits once you're in an undergrad program. Then, remove college credits after the first couple of years of professional work.
4. Please share show titles, roles, directors, and producing organizations. Casting directors and directors often reach out to others in the biz to "check in" about actors. We regularly ask for feedback and recommendations. Help us help you. Also, merely saying that you played "Jean Valjean in 'Les Misérables' " tells us frustratingly too little. Where? Your grandma's living room? (Though I bet Grandma loved it, of course.) Roles and shows with no director attached frustrate and raise eyebrows—as do professional credits for roles vastly out of your casting range. You're 20 and just played King Lear professionally? Hmm. (Be prepared to explain.)
For this, tabbed and aligned columns are easiest for auditors to read quickly in the room. For example:

5. In general, 100% honesty on paper is your best friend. Beware a vast list of quirky special skills if you can't legitimately execute all of them on the spot. (We rarely torture actors by asking for proof, but you never know when someone might.) Accents and dialects, in particular, are tricky. Only list one if you have studied it and could, say, even improvise any text in it. If you did a reading at a theater company or a production with a company that rented out space from a more prominent company, you didn't, in fact, perform with that more impressive company. Similarly, if you read stage directions for a play in a festival or reading, avoid listing "Narrator" as a credit. Someone will know that show and know it has no narrator or remember exactly who was in the actual cast of said show at said theater. Stretching the truth calls your intent and, perhaps, your integrity into question.
6. Finally, carefully look over your own résumé before every audition. Refresh the memory. Where have you worked, with whom, when, etc. What experiences would you happily, voluntarily discuss? Who on your résumé might have a connection to that day's auditors or company? I personally always make a point to talk to actors—especially those who are new to me—about their training, certain stand-out roles, personnel we may have in common, and patterns I may see.
The résumé is a big picture roadmap to who you are professionally but, of course, not everything. Let it intrigue us and beckon us to learn more. Avoid anything that may turn us off or cause major concern. A clean, confident and easy-to-examine résumé can spark wonderful audition moments. A poorly conceived, vague, or suspicious one can easily pave the way for an awkward or professionally unfortunate situation.
Looking for remote work? Backstage has got you covered! Click here for auditions you can do from home!
The views expressed in this article are solely that of the individual(s) providing them,
and do not necessarily reflect the opinions of Backstage or its staff.