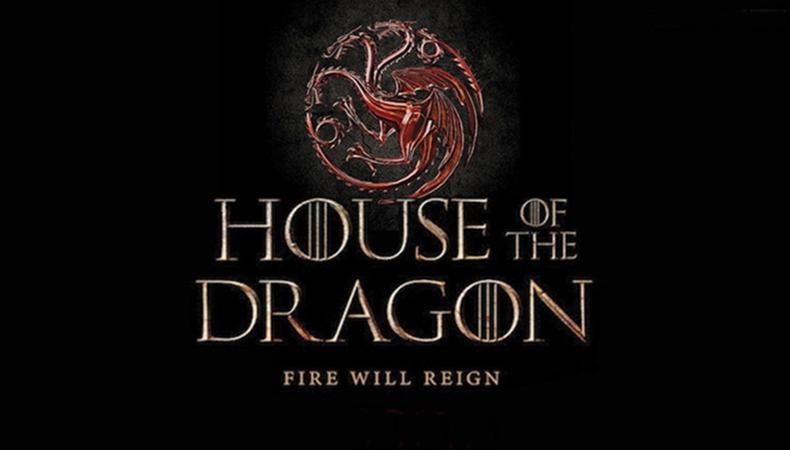 Greenlit means a project is officially a go, so all you have to do is follow these leads to stay up to date. You never know where you'll find an opportunity to land an audition!
"House of the Dragon"
What is dead may never die but rises again harder and stronger. According to Insider, HBO's "Game of Thrones" prequel series, "House of the Dragon," is officially moving ahead with pre-production and casting. A House Targaryen-centric prequel series from "Game of Thrones" director Miguel Sapochnik and Ryan Condal, the series was given a 10-episode straight-to-series order in October at the premium cabler, which was home to the parent series for eight seasons. According to the official press release, "House of the Dragon" will take place 300 years before the events of "Game of Thrones." Sapochnik will direct the pilot and additional episodes with Condal writing. No announcements have been made about who is casting "House of the Dragon," but Nina Gold led the casting team of the original series and Lucinda Syson was behind the cast of the now-canceled prequel series pilot, but you can learn more about how to get cast on the new project here at Backstage!
"His Dark Materials"
The love story continues: former "Fleabag" co-stars Phoebe Waller-Bridge and Andrew Scott will reunite in Season 2 of "His Dark Materials." As announced at [email protected] last week, it was revealed that Waller-Bridge will have a small voice role in the BBC-HBO fantasy drama that features Scott. She joins other new cast members for the second season, including Terence Stamp, Jade Anouka, and Simone Kirby. "His Dark Materials" will return to the small screen later this year. Kahleen Crawford and Dan Jackson are the casting directors.
"The Witcher: Blood Origin"
Netflix is branching out and turning "The Witcher" from series to franchise with the newly announced "The Witcher: Blood Origin." The six-part, live-action limited series will be a prequel to the streamer's parent series and will be set in an elven world 1,200 years before the world of "The Witcher," charting the origins of the very first Witcher. Declan de Barra will act as executive producer and showrunner. The series is set to begin filming in the U.K., though a cast and a specific date has not yet been released. Sophie Holland is the casting director of the parent series so they could ask her to lend her skills here as well. Learn more about getting cast in the franchise here.
"Somebody Somewhere"
HBO is expanding its comedy series slate with "Somebody Somewhere," a comedy starring and executive produced by "Patti Cake$" star Bridget Everett. The project will be executive produced by many HBO vets, including Hannah Bos ("High Maintenance"), Carolyn Strauss ("Chernobyl"), Patrician Breen ("Betty"), and the Duplass Brothers ("Room 104"), who directed the pilot. Created by Bos and Paul Thureen ("Driveways"), the series is inspired by Everett's life and follows Sam, a Kansan struggling to fit the hometown mold who takes a journey to discover herself and a community of outsiders that don't fit but don't give up. No further casting or casting team has been announced, but the weird and wonderful world of "Room 104" might be the best place to look—keep an eye out on casting director Nicole Arbusto and get her audition tips here at Backstage!
"Between the World and Me"
Also at HBO, one of the past decade's top-selling books is heading to the small screen. Ta-Nehisi Coates' "Between the World and Me," an exploration into Black Americans' fraught history within the country, will debut as a special event airing this fall with Kamilah Forbes set to direct. The book has previously been adapted for the stage in 2018 at the Apollo Theater, which the new HBO event will benefit, as well as Howard University. The special will reportedly feature some of the same elements of the stage production and incorporate documentary footage, archival footage, and animation. No casting has been announced.
M. Night Shyamalan Movie
M. Night Shyamalan continues to work on his upcoming secret film from Universal and has added another big name to the cast. Gael García Bernal will join the project with the already announced Eliza Scanlen, Thomasin McKenzie, Aaron Pierre, Alex Wolff, Vicky Krieps, Abbey Lee, Nikki Amuka-Bird, and Ken Leung. Shyamalan will write, produce, and direct the currently untitled film, which, like most of his movies, is being kept very hush-hush with no plot details revealed yet. Universal recently re-dated the movie for a July 23, 2021, release, but no production timeline has been announced yet. Douglas Aibel is the casting director.
Looking for remote work? Backstage has got you covered! Click here for auditions you can do from home!