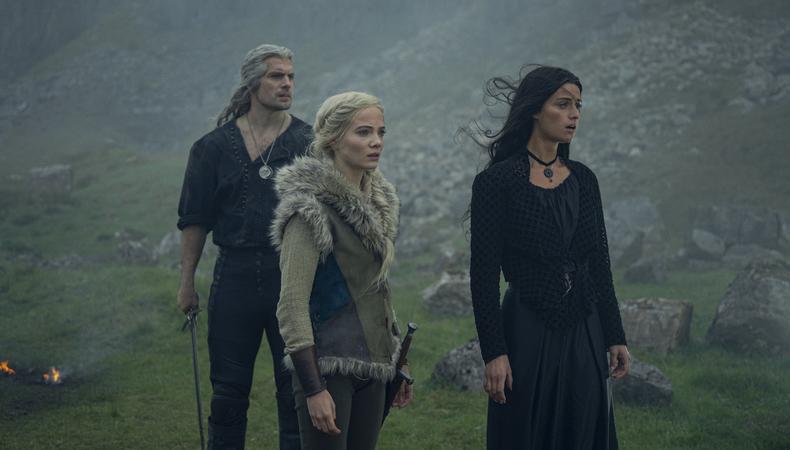 Netflix's "The Witcher" is a fantasy drama that features sorceresses, linked destinies, and epic battles. Starring Henry Cavill, Anya Chalotra, Freya Allan, and now Liam Hemsworth, the show is based on Polish author Andrzej Sapkowski's series of novels. Creator Lauren Schmidt, who is also the showrunner, says that she relied heavily on the books to tell the story onscreen.
Want to learn how to join the ensemble of "The Witcher"? This in-depth guide breaks down everything you need to know, including current casting calls and audition tips from CD Sophie Holland.
"The Witcher" is set in medieval-inspired times and follows Geralt of Rivia, who is a witcher—a mythological monster-killer whose powers brand him as a pariah. On his travels, he meets other outcasts looking for a place to belong: sorceress Yennefer of Vengerberg (Anya Chalotra), exiled princess Ciri (Freya Allan), and wisecracking bard Jaskier (Joey Batey).
Season 1 of the series jumps around across times and locations, tracing the origin stories of Geralt, Yennefer, and Ciri as well as their adventures in the present day. Season 2 begins in the wake of the devastating Battle of Sodden Hill. Believing Yennefer has died, Geralt takes Ciri under his wing, determined to bring her to safety—but Ciri has other ideas. Meanwhile, Yennefer discovers she has lost her powers.
In June 2020, Netflix announced that a prequel miniseries is in the works, "The Witcher: Blood Origin." Set 1,200 years before the events of "The Witcher," the spinoff will trace the early days of the witchers and dig into the elven world on the Continent. Schmidt will serve as executive producer alongside Declan De Barra, the creator of "Blood Origin." Michelle Yeoh, Francesca Mills, and Dylan Moran are already on board to star.
The ensemble for Seasons 1–3 includes:
Henry Cavill

as Geralt of Rivia

Freya Allan as Ciri

Anya Chalotra as Yennefer

Mimi Ndiweni as Fringilla

Mecia Simson as Francesca

Eamon Farren as Cahir

MyAnna Buring as Tissaia

Wilson Mbomio as Dara

Anna Shaffer as Triss

Adam Levy as Mousesack

Joey Batey as Jaskier

Lars Mikkelsen as Stregobor

Robbie Amell as Gallatin

Meng'er Zhang as Milva

Hugh Skinner as Prince Radovid

Christelle Elwin as Mistle
As for Season 4's cast, Cavill revealed in a social media post that he's stepping away from the drama series. In his place, Liam Hemsworth will take over the title role of Geralt of Rivia. Learn more about the recast news here.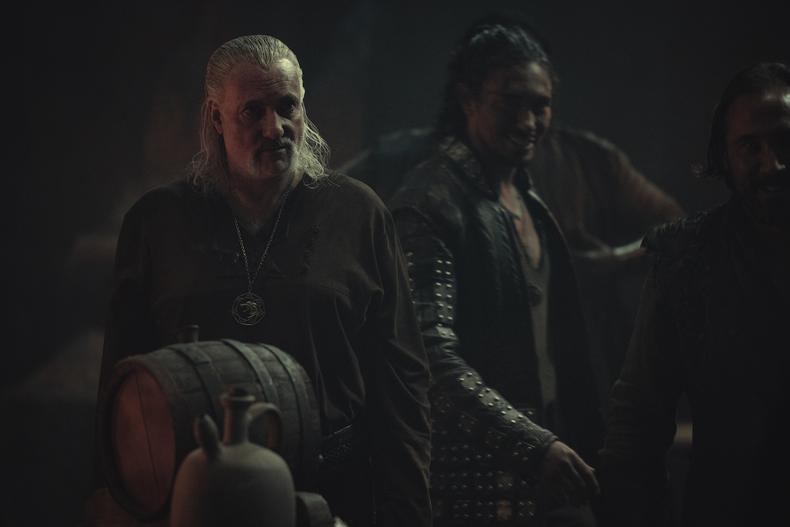 Sophie Holland serves as the casting director for "The Witcher." Based in London, she has cast projects including "The Indian Detective," "Anna and the Apocalypse," and "Young Wallander."
In an interview with us, Holland said the casting process was ongoing throughout production on Season 1. "We were on that show for three or four months before the shoot right through to the final day. There are new characters being written, new scripts, and huge production moves happening. To give you some context, half of Episode 1 was shot at the beginning and the other half was shot at the end of the series because of locations and changes and everything else. It's a constant moving feast," she said.
When it comes to projects that are based on novels, Holland suggests that actors refer to the source material to get a true feel for the characters. "Scripts are amazing, but the fans of the product have this really in-depth love of the world, and I wouldn't have been able to do them justice if I had not read the book," she said. "I knew pretty early on that I was interested in actors who could come in and bring a wealth of inner life with them and a wealth of knowledge of the world, if possible, or at least be smart enough to be guided by the material. I never want to cast just on looks alone."
In order to lay the foundation for a project's primary cast, Holland and her teammates have what they call a "creative" week, during which they analyze the source material and establish what they're looking for in each character.
"We'll take the first character, read the scenes together, and talk about exactly what's in the script that we need to show. Then we'll talk about what aspects aren't on the page that might be nice for the audience to see," she explained. "We look at the characters from every single angle—what's on the page, but also what you want the audience to pick up subconsciously based on age or other similar factors.
"Once we've done that with all of the characters and we've done a list of physical attributes, skills, or anything else that we want to see, then we might come up with a list of people that pop into our minds that we think might be right for the role," she added. "When we have a list of around 10 people, we send it off to the showrunner or the director just to make sure that our thoughts are aligned and we're going in the right direction. And then we start calling people in and having them read."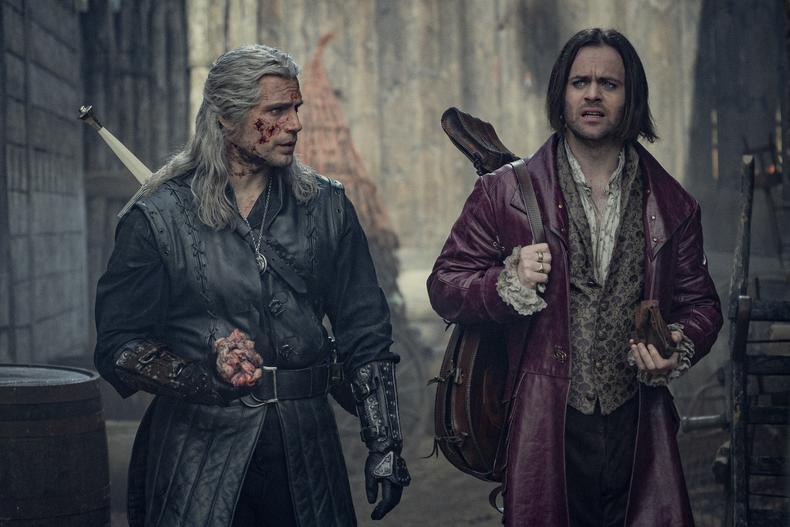 Although there are no public casting calls for lead roles as of now, you can always check out this roundup of Netflix projects and fantasy gigs for opportunities. Also, keep in mind that for more prominent speaking roles—series regular, recurring, guest star, co-star, or contract—you'll likely need to go through your agent to secure an audition.
In the meantime, make sure you're prepared by checking out these go-to resources:
Background work can also help you get your foot in the door. Hungary-based Balázs Kovács of Extras Casting is the CD for background actors on "The Witcher." Be sure to check the company's website and social media for updates, and stay in the know with this roundup of background gigs that need talent now.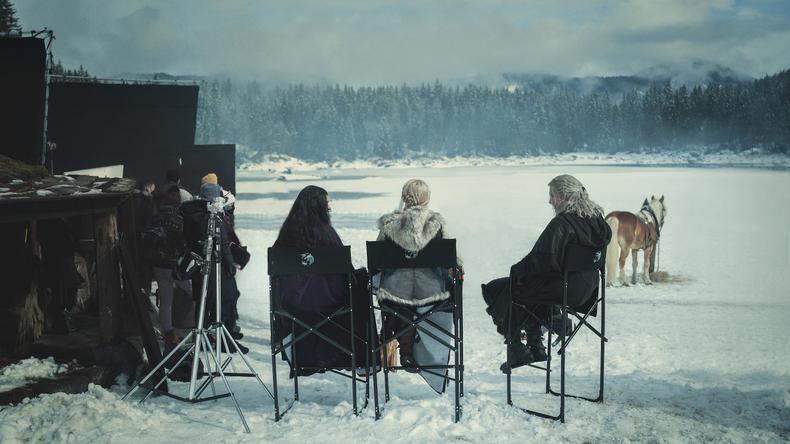 Credit: SUSAN.ALLNUTT@BTINTERNET.COM
Here are some words of wisdom from Holland:
Do your homework:

"It's all about the preparation. More often than not, you've got great material to fall back on, so it's all going to be in the script that you're sent. You should really excavate those sides with care. We see really good actors every day, and very often they come in with reads that are not dissimilar from each other. Every now and then, we'll get an actor who comes in who has really thought about it and really takes it to another level. It's those actors who bring something exciting to the role."

Don't worry about making a big impression: "Don't be memorable, just be you. Come into the room and understand that it's a collaboration between a casting director and the actor, and that we want to work together on something that you bring ideas to that are well-thought-out and well-prepared and excavated—that you've really thought about what you want to bring to that character. Come in, be polite, and be on time; ultimately, be ready to work. Then we'll start to build a relationship with that actor. The thing about casting directors is that we have incredible memories. Four years down the line, we will remember you when something comes up, and we'll bring you in. But actively trying to be memorable is counterproductive; you don't want to be remembered for the wrong reasons!"