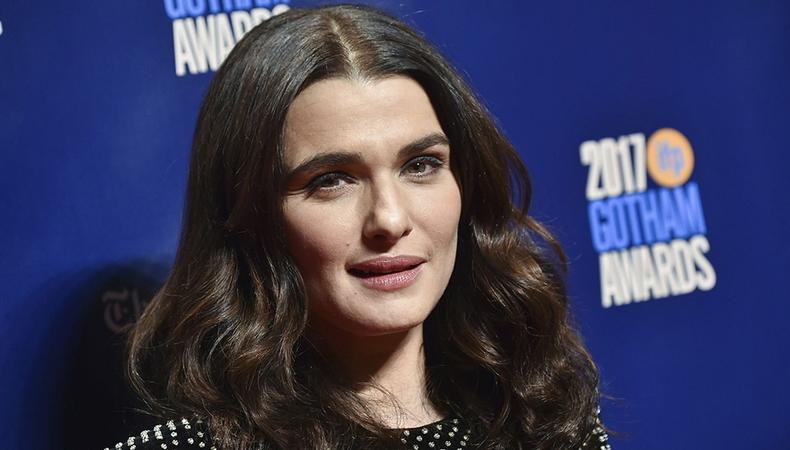 Greenlit means a project is officially a go, so all you have to do is follow these leads to stay up to date. You never know where you'll find an opportunity to land an audition!
"A Special Relationship"
Rachel Weisz will take on one of Hollywood's biggest icons this year. The Oscar winner will play the legendary Elizabeth Taylor in "A Special Relationship," the newest feature from directorial duo Bert and Bertie. Simon Beaufoy will write the screenplay, which chronicles Taylor's journey from actress to activist through the lens of her friendship with assistant Roger Wall. (The role of Wall has not yet been cast.) Weisz will be the latest in a line of actors to play Taylor on the big screen, including Helena Bonham-Carter, Lindsay Lohan, and Sherilyn Fenn. More creative team members should be announced soon, including casting.
Find out more about how Weisz made her way to acting success.
"Genius: Aretha Franklin"
Weeks after the announcement that Cynthia Erivo will play the legendary Aretha Franklin in the next installment of National Geographic's "Genius," the production has announced additional cast members. First reported by Deadline, Malcolm Barrett, Patrice Covington, Kimberly Hébert Gregory, Rebecca Naomi Jones, and Sanai Victoria are set to star opposite the Tony winner in the anthology series. Additionally, Anthony Hemingway, who has previously helmed "Power" and "The People v. O.J. Simpson: American Crime Story" has been tapped to executive produce and direct the pilot episode. The upcoming installment is being billed as "the first-ever, definitive, and only authorized scripted limited series on the life of Franklin." Production will begin in December for a spring 2020 premiere. Rose Wicksteed is the casting director.
Baz Luhrmann Elvis Presley Biopic
Baz Luhrmann's Elvis biopic has found its leading lady. Australian actor Oliva DeJonge will play Priscilla Presley in the currently-untitled Warner Bros. feature opposite the previously announced Austin Butler. The drama covers Presley's growth "from dirt poor singer to global icon, seen through the prism of his complex relationship over two decades with manager Colonel Tom Parker," who will be played by Tom Hanks. Luhrmann, who will produce alongside regular collaborator Cathrine Martin, wrote the screenplay with Craig Pearce. It is scheduled to begin filming in Queensland, Australia, early next year. Denise Chamian is the casting director.
Learn your own tricks of the trade from Tony Winner Cynthia Erivo.
"Foundation"
Apple TV+ has named the stars of its upcoming mini-series adaptation of the classic sci-fi book series "Foundation." Lee Pace and Jared Harris will star in the 10-episode adaptation. The story follows The Foundation, a band of exiles who discover the only way to save the Galactic Empire from destruction is to defy it. Pace will play Brother Day, the current Emperor of the Galaxy, while Harris will play Hari Seldon, a mathematical genius who predicts the empire's demise. David S. Goyer will serve as showrunner and executive producer, taking over for Josh Friedman, who departed the project in April. This will be the second project Pace and Harris have worked on together, after previous co-starring in Steven Spielberg's 2012 biopic "Lincoln."
"Little Voice"
First reported by Deadline, Apple TV series "Little Voice" has officially found its cast. Brittany O'Grady, Shalini Bathina, Sean Teale, and Colton Ryan will star, with Samrat Chakrabarti, Gopal Divan, Sakina Jaffrey, and Emma Hong in supporting roles. The half-hour romantic dramedy, which was given a straight-series 10-episode order last year, will feature original music from Sara Bareilles and she will executive produce alongside her "Waitress" collaborator Jessie Nelson, the series' lead writer. J.J. Abrams is also a collaborator on the project, EPing under his Bad Robot banner. The series is currently shooting in New York City with Telsey + Company as the CD.