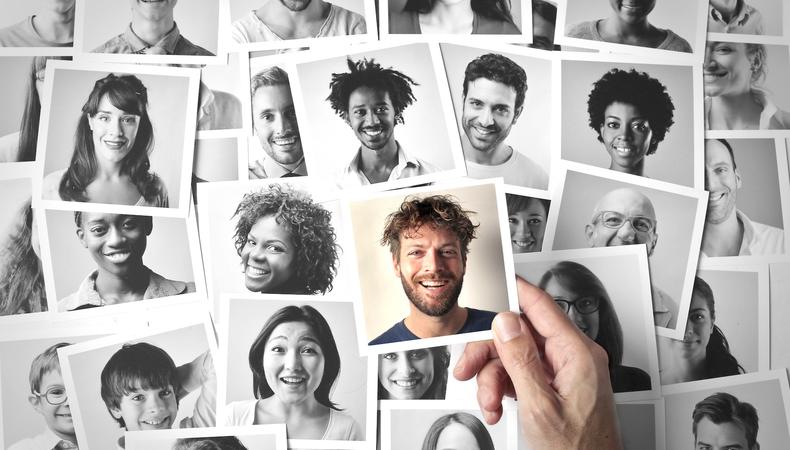 So you've taken the perfect headshot that highlights your unique look and captures your personality—and now it's time to get it printed. While digital headshots may be king in the new-media age, physical headshots still remain a vital calling card, especially for actors who start with in-person auditions. Here's everything you need to know about how and where to print headshots, plus information on formatting and pricing.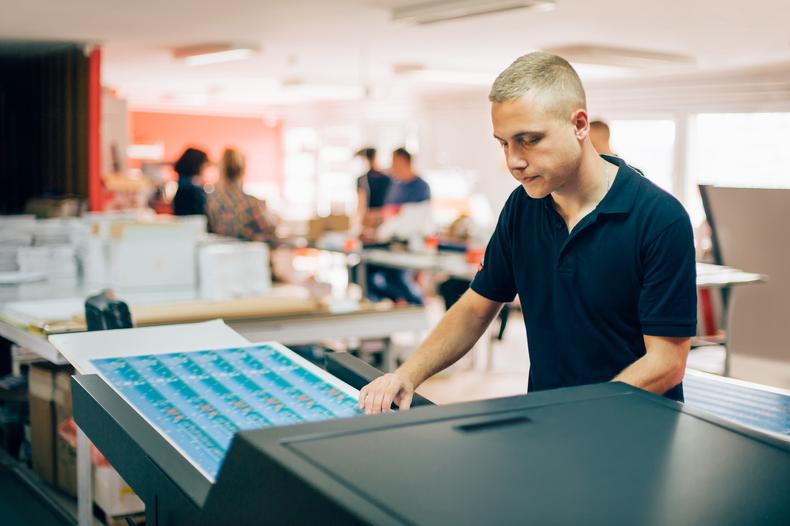 guruXOX/Shutterstock
Printing shop: If you decide to lean into the old-school feel of printing headshots by visiting a physical location, take these factors into account:
Reviews and recommendations:

Research the print shop's reputation by reading through online reviews and asking connections in the industry for recommendations. Look into reviews on the headshots themselves, turnover time, and customer service. The right location will have fast turnaround time without sacrificing quality, with friendly staff willing to help you on your printing journey.
Gallery:

Ask to look through the shop's gallery of previous work to ensure that the print quality matches your needs.
Expertise:

The printer should specialize in headshot printing or at least have extensive experience printing headshots. They should be knowledgeable about the factors that impact headshot quality such as sizing, image detail, and color accuracy, and be up-to-date on printing industry trends.

Location:

Finally, consider the print shop's proximity to you—the closer, the more convenient.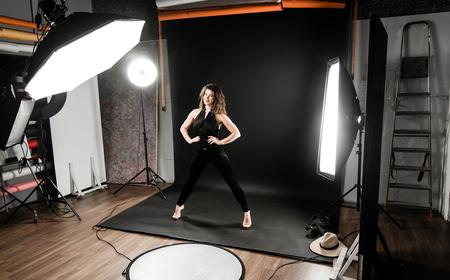 How Much Do Headshots Cost?
Online: With the many online printing services available today, getting your headshots printed is easier than ever before. Consider these factors to choose the right online service:
Intuitive site design:

Little is more frustrating than thinking you've properly uploaded your files only to face the screen of death and have to start anew. Look for a site that's easy to navigate, with an intuitive interface and easy-to-follow instructions.
Pricing:

Since online services put infinite printing options at your fingertips, it can be easier to compare prices and score a sweet deal than if confined to a physical location.
Quality:

Since you can't go through a physical gallery, be sure to look at the service's specs: printer and paper types, color calibration, and processing times.
Reputation:

Read through customer reviews on the site and on review aggregator platforms with a particular focus on headshot print reviews. Look up the service on the

Better Business Bureau

to ensure it's a credible business. When in doubt, established companies such as Headshots2Go, Spotlight Printing, Print Headshots, and even Amazon Prints are all viable options.
Shipping: Find out how long processing and shipping times are, the precautions taken to protect your precious headshots, and any associated costs.
It's important to consider the technical aspects of headshot printing to help put your best face forward. These include:
What size to print headshots: 8 x 10 inches in size is the industry standard. Of course, if your agent, manager, casting director, or other power that be requests a specific headshot size, follow their instructions. Otherwise, stick to the tried-and-true 8 x 10 inches.
Color or black and white: Headshots should always be in color. According to actor marketing consultant Martin Bentsen, "Black and white was done in the past when it was more expensive to shoot and print photos in color, but nowadays since everything is digital, color is the way to go. Casting directors hate getting black-and-white headshots because it's impossible to know the color of your hair or eyes."
Paper type: Print your headshots on high quality, heavier-weight photo paper. Although it's more expensive than basic matte prints, the quality of the finished product makes it worth the cost.
Orientation: Most actors go with a vertical orientation, since it makes it easier for a casting director to read the résumé attached to the back, but either vertical or horizontal is acceptable.
Text: Your headshot should also have your name printed somewhere on the photo. While there's no standard font, it's best to use a professional font such as Arial, Times New Roman, and Calibri—no Comic Sans or other informal fonts.
Finish type: Print your headshots on satin or semi-gloss finish. Just think of yourself as Goldilocks: Matte is too informal in appearance, and glossy is too shiny. The paper type that is just right is middle-ground satin and semi-gloss.
Quantity: Print between 20 and 100 headshots at a time, depending on how many agents and casting directors you're meeting and the number of auditions you're planning to attend. Since you should update your headshot every year or two, you won't want to waste your money printing too many just to have to replace them. You should always bring a headshot to EPAs and theater auditions, and should have multiple physical headshots on hand if you're seeking an agent, since you'll likely be mailing them to agency offices.
Generally, you can expect to pay between $1 to $10 per headshot print; on average, you'll likely pay around $40 for 25 headshots. The price may vary depending on factors such as quantity, paper quality, finish, shipping time, and additional services—and many print services offer reduced prices for bulk purchases. For example, Headshots2Go charges $5 for a single print, and 90 cents per print if you order 150 prints. Print Headshots charges $39.99 for 25 prints, or $1.59 per print, and $399 for 500 prints, or 79 cents per print.