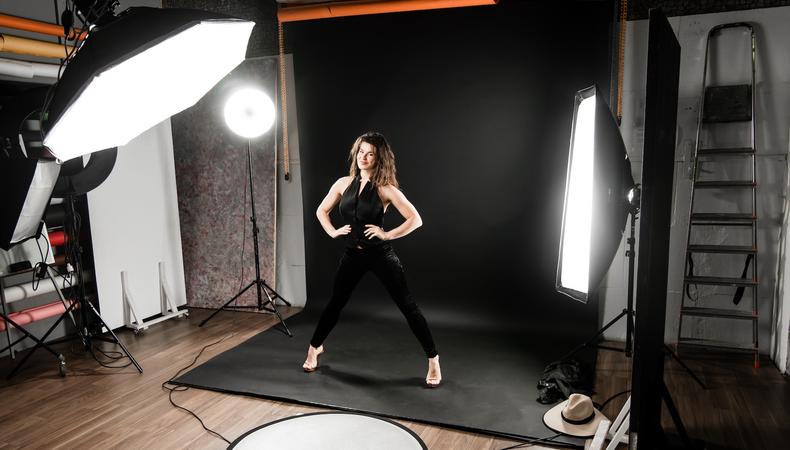 Any actor knows that having a good headshot is worth its weight in gold—and while the amount of gold it takes to score a quality headshot may vary, the price usually clocks in at at least $250 per look. This article covers the factors that impact headshot cost and how to acquire a good one that gets your foot in the door.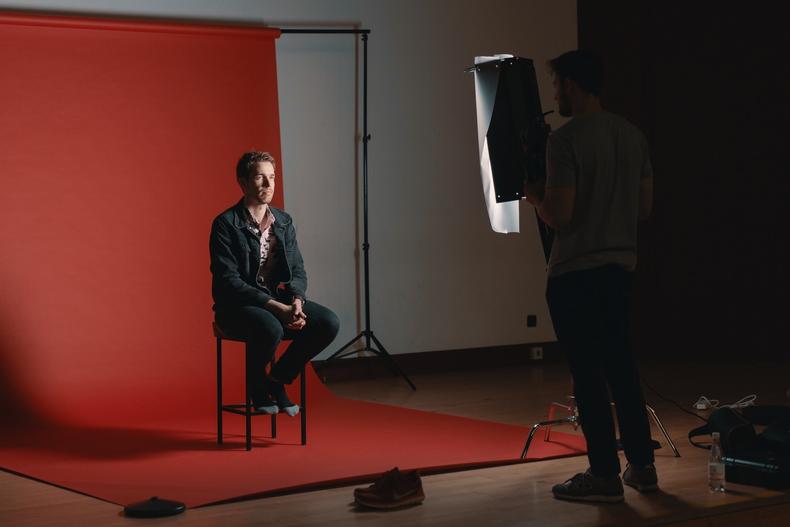 Ross Sneddon/Unsplash
Headshots usually cost $250+ for a single look
Headshot price varies depending on location, package type, photo format, and photographer experience—but expect to pay at least $250 per look.
At NYC-based City Headshots, actor headshots cost $249 for a deluxe single-look shot, which includes flat or blurred-background shots; standard framing for 3/4 and full-length shots; customized lighting; and a lengthier session allowing for a variety of poses. Similarly, professional headshot photographer Anthony Mongiello, who runs the LA-based Anthony Mongiello Photography, charges $250 for a one-look headshot session. In acting hubs like Hollywood, it's easier for that price to skyrocket. "Most good headshot photographers charge somewhere between $300 and $1200 in Los Angeles," Mongiello says.
$100+ for each additional look
Most headshot photographers charge at least $100 for every extra look, or outfit change, you want to add to your session—and you'll likely want at least a few character shots for your portfolio. "If you have one general shot and you ask that question 'where can I use a character like this?' and nothing comes to mind, your general shot isn't going to work for you," Mongiello explains. "You're probably going to need character shots."
$10+ for photo retouching
"Photo retouching is $10-$50 per photo," Mongiello says. "In my experience if you know what you're looking for, you can find great retouching for about $20 an image."
Variable costs for photo formatting and printing
Photo formatting and printing usually takes place at the same photography establishment, although some photographers outsource to print shops. This can increase headshot prices significantly, "so please shop around at print shops before buying," Mongiello advises. Of course, since so much of the industry has gone digital, you may not end up needing hard copies of your headshots—but it never hurts to have a few on hand just in case.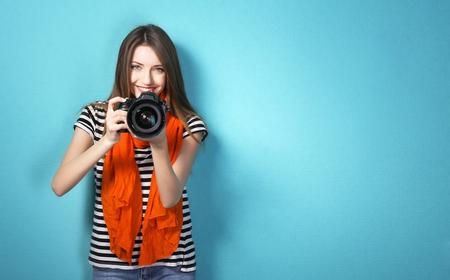 How to Take a Great Headshot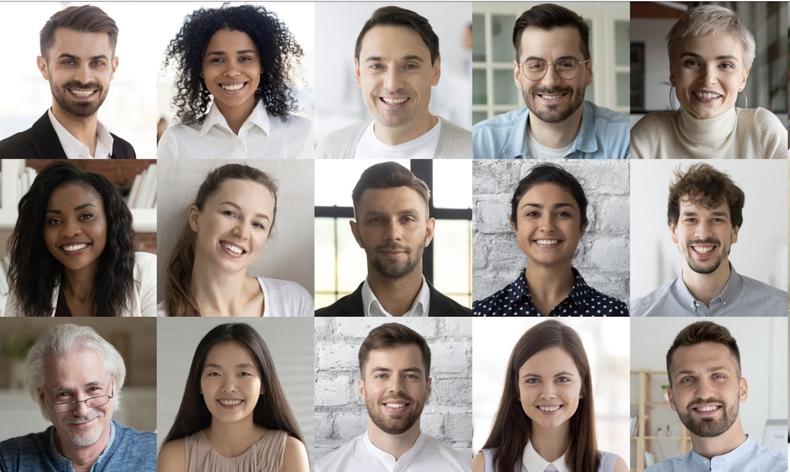 fizkes/Shutterstock
A headshot is your professional calling card. It shows casting directors what you have to offer and helps introduce you and your personal brand to agents. As an actor, you might use headshots for online casting profiles, representation requests, personal and professional websites, and self-promotion (including social media).
Not just any headshot will do, however. A subpar headshot, according to Mongiello, means "you never get auditions, or you get auditions for things you never get callbacks for, or you get auditions for roles you would never play." The solution to this "is to keep getting headshots until you get working headshots—and honestly if you can afford to, then you keep getting headshots every 6 months until you have 6-10 headshots that work really well for roles you usually play."
Quality working headshots should show what you actually look like and the kind of roles you would fit. By conveying your overall look, brand, type, and age, they should provide a solid representation of your unique image and personality.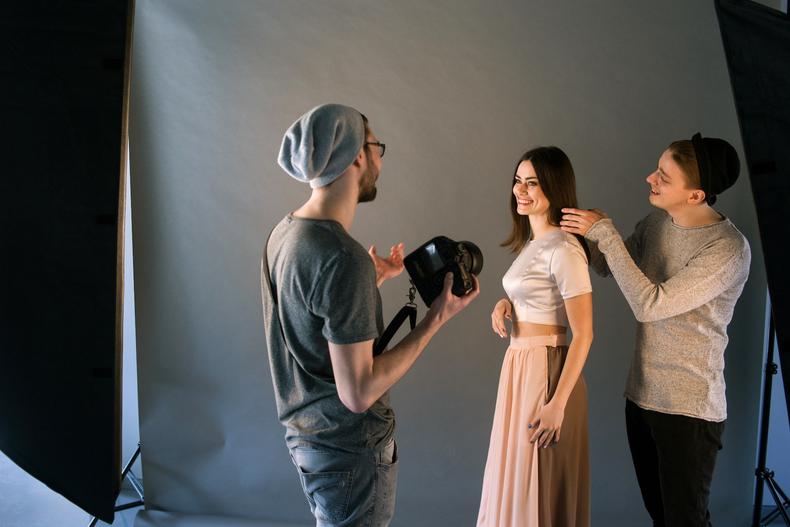 golubovystock/Shutterstock
Although money may be a factor when choosing your headshot photographer, it's important to consider other variables as well. You may just find that it's worth it to spend more for the quality and professionalism a good photographer can offer so you don't need to reshoot.
Find someone who specializes in headshots
The most important thing you can do when choosing a headshot photographer is finding one that specializes in headshots. This isn't the time to give your aspiring photographer friend a chance to break into the biz or to use a product photographer. Instead, find a professional photographer who specializes in only headshots.
Look through galleries
Peruse multiple galleries to see which photographer's headshots resonate with you. Mongiello's advice is to "look at the top 20 headshot photographers that you like, then screenshot several of the best photos and put them next to each other and decide which one really moves and motivates you."
Read reviews
Take the time to read through the photographer's reviews. What are previous clients saying about their work? What is a session with this photographer like? Does it sound like they'd be a good fit for what you prefer when collaborating with another artist on your own brand?
Get a referral
Look at your actor friends' headshots and make a list of the ones you like best. Then, ask your friends to connect you with the photographers they have used. A word-of-mouth referral can usually help get you in the door to even the busiest professional photographer—and may even get you a discount.
Schedule a consultation
Most headshot photographers offer free consultations to prospective clients. Taking the time to attend a consultation will make you more comfortable when it comes time for the shoot itself. "Find a photographer who gets you," says acting coach Matt Newton. "You have to vibe with the photographer and they have to make you feel very comfortable, as you will hopefully be using this headshot for a couple of years and sending it to everyone in town. Research photographers. Look through their portfolios. Ask for a consultation. Get a feel for how they photograph your type, your ethnicity, your gender, etc." A photoshoot is a collaboration, so you'll want someone with technical know-how and a personality that jibes well with your own.
Ask questions
The best questions to ask a headshot photographer, according to actor Piyali Syam, are:
Do you have a portfolio of your past work?
What are your rates? What's included in your rate?
Do you shoot indoors or outdoors?
How many looks does your session include?
How long is a session?
Do you recommend anyone for makeup, hair, retouching?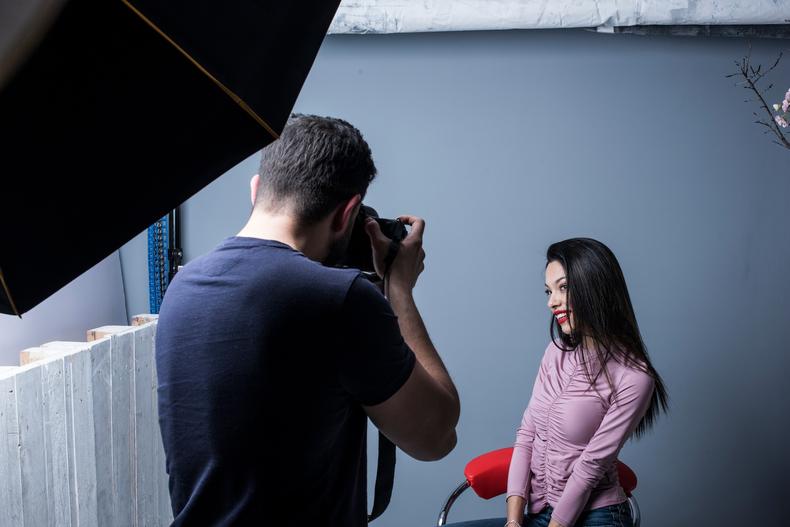 FotoAndalucia/Shutterstock
Headshot cost can vary based on location, package type, photo format, and the photographer's level of experience.
Location
Headshot sessions done at a studio usually cost more than outdoor shoots, due to lighting and camera equipment needs as well as the cost of accessing studio space. Expect to pay more if you live in a bigger city with connections to the industry, such as Los Angeles or New York.
"A lot of markup in Los Angeles prices is due to kickback systems in place with agencies and managers," Mongiello says. "This kickback system drives prices up for subpar photographers." However, the "best photographers who really have wonderful talent don't engage in this activity because they don't need to in order to fill up their calendar. Their portfolio and good business and marketing skills allow them to get unlimited clients at full price—check out the top ten headshot photographers on Yelp and Google to see examples."
Photographers in smaller cities usually charge less, but there may not be as many options to choose from. According to Snappr, a website that describes itself as "an on-demand photography marketplace," a two-hour photoshoot with multiple looks costs around $578 in Los Angeles, $508 in New York, and $390 in Tampa.
Package type
The cost is also dependent on how long your photo shoot takes and how many outfit changes ("looks") you include. You may be charged a creative fee as well as a licensing fee (licensing is essentially permission to use the photograph), or the licensing fee may be built in as part of the package. Be sure to discuss this with your photographer in advance.
Photo format
Most portfolio headshot sessions include digital downloads of your best looks, a few outfit changes, and photo processing. Want printouts of your headshot to attach to your resume? Unless it's part of the baseline package, expect to pay more for each printed image.
Experience
Headshot cost is also dictated by the amount and quality of training the photographer has. Generally, the longer they've been working as a photographer, the better they'll be at helping you find the perfect pose, expression, and overall look for your headshots.
When it comes down to it, a good headshot is worth the price. "A bunch of money in the bank and a subpar headshot will never help your acting career," Mongiello says, "but a great headshot that might have cost a fortune will really save you time, money, rent, while you're trying to get your foot in the door, because it's going to shortcut the time it takes to get auditions and bookings if used correctly by the right agent, manager, or talent."