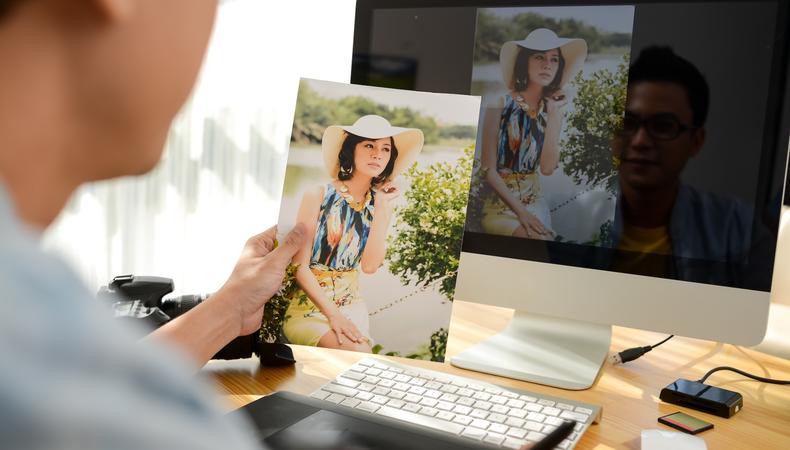 Headshots typically provide the first impression that casting directors and agents have of an actor, making them a vital marketing tool for consistently booking gigs. Because of their uniquely significant role, it's vital that headshots are of the highest quality and properly sized and cropped. If you want to make your headshots stand out—in a good way—ensure your headshots are professional and polished by following this headshot size guide.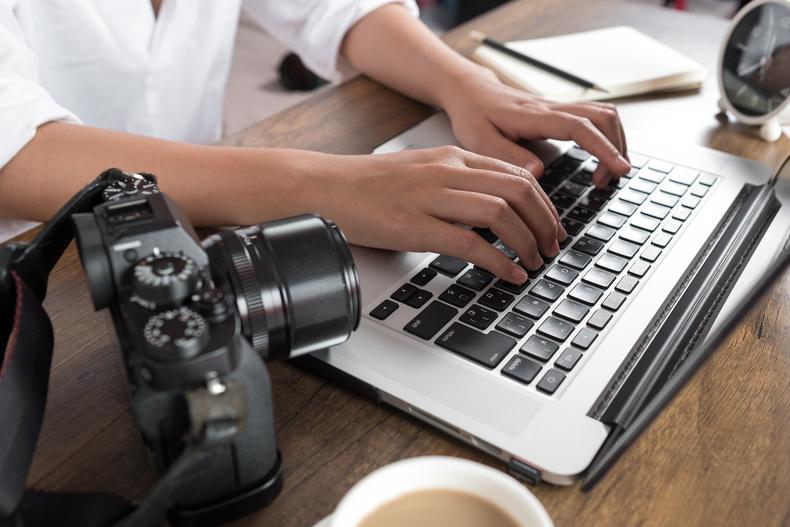 structuresxx/Shutterstock
Sizing: A proper headshot should be a clear, high-resolution image of your face, sized at 8x10 inches. If you're using a digital headshot, use compressed images with JPEG, JPG,or PNG file types. Use high-resolution dots-per-inch (dpi) of at least 300 dpi so your headshot looks sharp and clear when printed or viewed digitally.
Orientation: The physical headshot should be in a vertical orientation with your résumé printed on the back. A decade ago, horizontal headshots were very popular, but they have since fallen out of fashion; it's more intuitive for a casting director to turn over a résumé and see a vertically oriented photograph.
Cropping: Follow the rule of thirds so that your head is in the upper third section of the image. To put your best face forward in your headshot, keep your face centered (or slightly off-center) and crop right above the chest.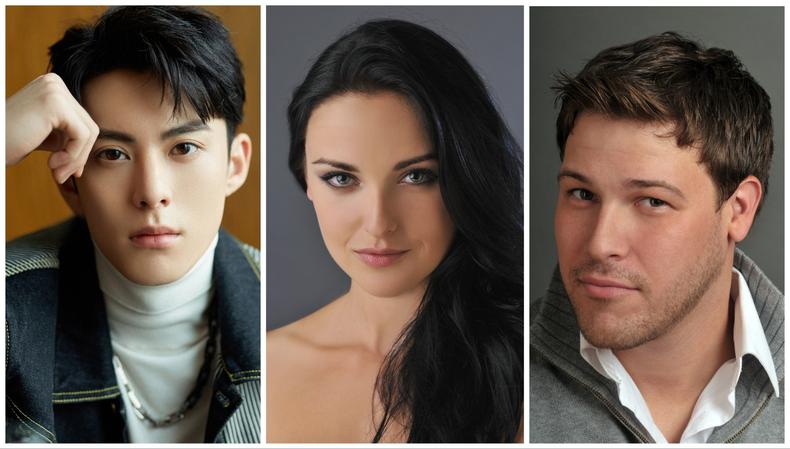 Moussa Fazli/FashionStock.com/Shutterstock
Your headshot should be a clear, well-lit photograph that shows your face and shoulders. You should be looking directly at the camera with a natural, relaxed expression.
Make sure that you are the main focus of the image and that your face fills the majority of the frame. The background should be simple and uncluttered, with good lighting that highlights your features. Aim to be well groomed and dressed in appropriate attire for the type of role you are seeking—and check out our comprehensive guide to acting headshots for a more robust breakdown of what to wear, how to pose, and best practices for getting your perfect audition-snagging headshot.
It's best to use a professional photographer to ensure that your headshot is in focus and properly exposed. If your headshot looks cheap or poorly rendered, a casting director may assume that you are not serious enough to invest in your career.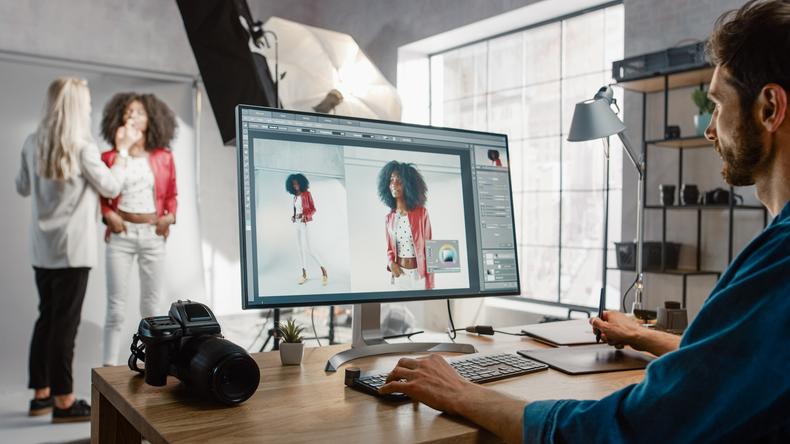 Gorodenkoff/Shutterstock
Taking a great acting headshot requires a combination of good technical elements (lighting, background, clothes, and makeup), a professional photographer, and the right attitude. Here are some tips to help you take a great acting headshot:
1. Find the right photographer: Look for a photographer who has experience taking actor headshots, since they'll have the best insight into how to light and pose you to make the most of your features. Make sure to find someone with an extensive portfolio that you can review ahead of time to get a sense of the type of work they do.
2. Dress for the part: Wear clothing that is appropriate for the type of roles you are seeking. Avoid busy patterns or bold colors that might distract from your face. Bring a number of different wardrobe options so that you have usable shots with a variety of looks.
3. Slay your hair and makeup: If possible, invest in a good hair and makeup artist to ensure that you look your best in your headshot. But don't overdo it with the makeup—opt for personality over glamour.
4. Find the right lighting: Good lighting is essential for a great headshot. Natural light is best, but if you can't take your headshot outside, make sure the studio has good lighting equipment.
5. Show your personality: Your headshot should show your personality and the type of roles you are interested in. Practice different expressions before your shoot to find the perfect one. Ultimately, you want to make sure you have at least one option where you are smiling and one where you are wearing a serious expression.
6. Look directly at the camera: Your eyes are the most important feature in your headshot. Make sure you look directly at the camera to create a connection with the viewer.
7. Take multiple shots: Take multiple shots in different poses and expressions to give you more options to choose from. An experienced photographer will be able to help you with your posing as well.
8. Be patient: A good headshot can take time. Don't rush through the process and be patient while the photographer works their magic. A photo shoot for a great headshot is not something that you can squeeze in between auditions—make sure you set aside enough time to get it done right.
9. Ask for feedback: After the shoot, ask the photographer for their opinion on the best shots—but also get feedback from your connections in the industry to have an idea of what they look for.
10. Keep it updated: Headshots should be updated every one to two years to reflect any changes in your look and reflect the types of roles you are currently seeking.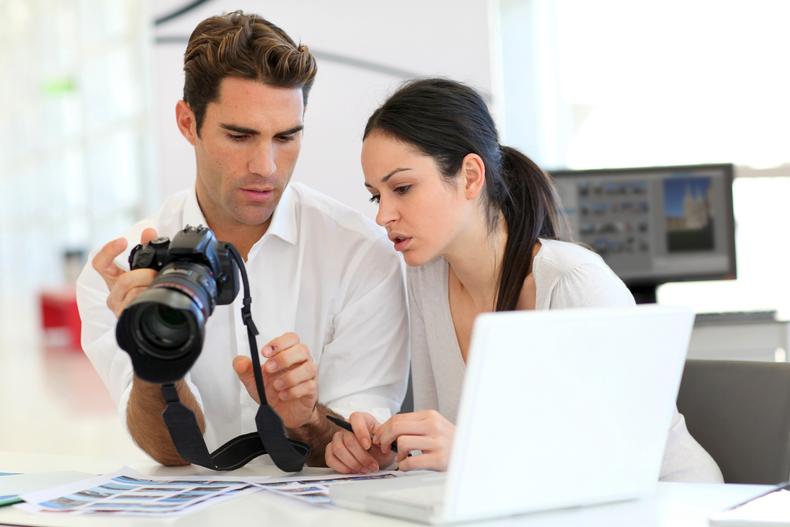 goodluz/Shutterstock
Do:
Make sure that the photograph is in color—black and white headshots have become almost completely obsolete

Have a variety of shots that show you in different clothes and styles that you can submit for a variety of roles

Ensure that you are dressed appropriately and that your photograph is clear of props and clutter

Opt for solid clothing colors instead of distracting patterns or logos
Don't:
Over-edit your headshots—headshots that have been too heavily retouched are often discarded, since a casting director can't trust that it accurately represents an actor's look

Include other people in your shot

Have overly busy backgrounds that distract from your face

Use low-resolution images, even when you submit digitally, as they can appear blurry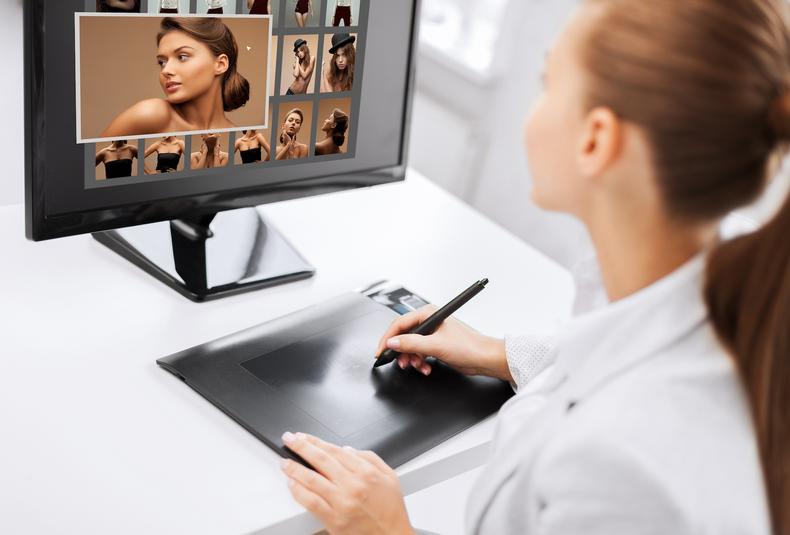 Ground Picture/Shutterstock
Mild retouching is acceptable, but it's important not to overdo it. Removing blemishes or stray hairs can help you present your best possible self to casting directors and agents—but if you retouch too extensively, your headshot may create unrealistic expectations of what you will look like in person. The last thing you want to do is disappoint a casting director from the first moment you walk into the audition room. Instead, aim for a recognizable best version of you and your unique look.