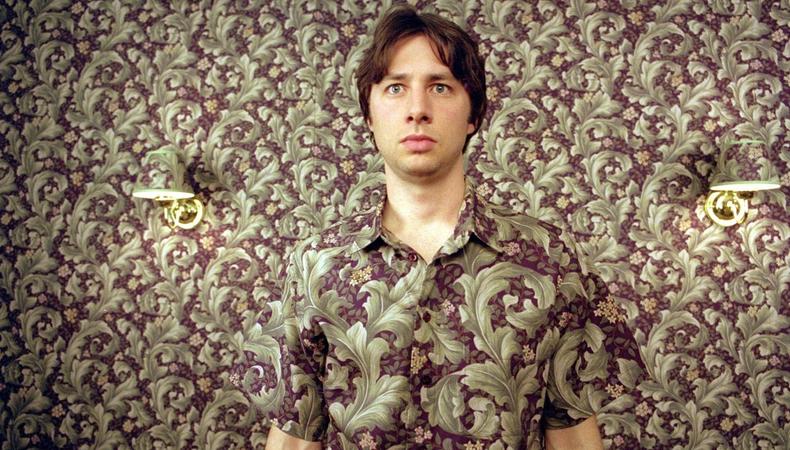 A picture's worth a thousand words, and you don't want 999 of them to be about your ill-advised clothing choices. When it comes to headshots, you have a lot to consider, but what you wear can make or break the quality of your prints, and thus literally prevent you from booking jobs. No one wants that to happen, so heed this advice on the outfits you should avoid at all costs.
It's distracting.
"You want your clothing to be like nice wallpaper: It should enhance your image without drawing attention. No logos, stripes, or heavy patterns. Stay away from anything too revealing—the eye tends to gravitate toward skin, but you want them focusing on your face. I like a V-neck sweater in a solid color, as the neckline will help frame your face." —Aaron Marcus, actor and Backstage Expert
It's too "costume."
"Getting too specific with wardrobe can be limiting. For instance, you can imply doctor without wearing a white coat and a stethoscope in your headshot. It looks cheesy. Some sort of a sports jacket and a nice shirt without a tie, for example, could be just as convincing. And now, you can also use that headshot for lawyer, detective, business owner, etc. There are exceptions, like if you have a specific skill that you are marketing and need to showcase it. Even then, I would suggest making the shot less specific and working with your photographer to show what you're trying to show implicitly." —Marc Cartwright, L.A.-based photographer and Backstage Expert
It mismatches colors.
"The best way to showcase something is to surround it with its opposite color. So before choosing your wardrobe consider the color wheel. The color directly across from another is its opposite. Blues are opposite yellow, purples/magentas are opposite greens, reds are opposite cyan. When opposites are seen together, their conflict generates dramatic value. Sunsets are dramatic because blues are suddenly splashed with warm tones, and purples and pinks might be speckled with a green tree line. So if you ever caught yourself mesmerized, unable to look away from a sunset, imagine what smart color contrast can do for your headshot." —Nogen Beck, photographer and Backstage Expert
It goes over the top.
"I once saw a headshot of a guy with a bird on his head. Why? Because he wanted to stand out. Let's not get crazy here. Keep it simple and classy, and follow the standard format. Professionalism gets you noticed, not desperation. Leave the Ed Hardy and the "statement" shirts at home. A simple, solid color shirt with a little texture that fits you well and matches your eyes should do the trick. No whites and no graphics or anything you think might distract from your face. And no props. (You know that, right?) If you think you are going to play cop roles, you don't need to wear the outfit in the headshot. It's a bit much and very limiting." —Matt Newton, on-camera acting coach and Backstage Expert
It doesn't have a clear "look."
"If a top or a hairstyle doesn't work, you shouldn't feel obligated to commit to it because you paid more for it. During my sessions, I welcome clients to change into different outfits throughout, so long as we're clear on the 'look' that they're going for, and this is something you should talk to your photographer about before your shoot.
"So what does constitute a 'look'? Again, this is subjective, but I believe that a look is a change in character. It's a sequence of photos that embodies a different side of you; a different role that you can play. Yes, that usually does require a change in outfit—we do need to communicate a full human being for the photograph. But I feel you should be free to change within that look, so long as the outfit is in-line with the character you're portraying." —Wolf Michael, L.A.-based photographer and Backstage Expert