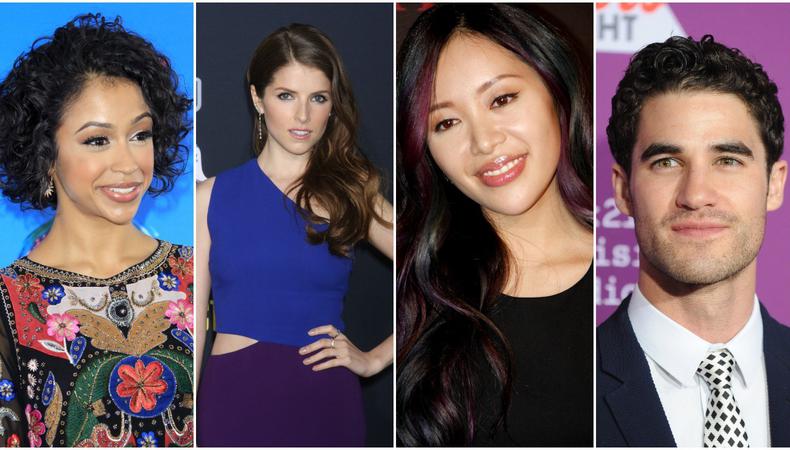 There's an enduring trend talent agents have been picking up on over the last few years: representing YouTube "influencers."
An influencer by definition is an individual who has an established YouTube channel and/or Instagram account that has amassed no less than 10,000 subscribers. By doing so, the talent has achieved some noticeable influence on their audience, an enticing prospect for advertisers and, in turn, agents who an influencer may need to negotiate.
This Is How You Become a (Successful) Influencer, According to an Abrams Agent
Becoming a bonafide influencer gives new meaning to establishing and furthering your brand. In fact, the impact of influencers can be felt simply by asking anyone under the age of 25 what they watch most. The likely answer? YouTube.
From Justin Bieber to Anna Kendrick, Hannah Hart to Shawn Mendes, Jenna Marbles to Liza Koshy, Michelle Phan to Darren Criss, these folks all likely honed their performance stamina and fine-tuned their ability to think, play, and react on their feet while committing to creating new content constantly for their YouTube channels and Instagram accounts.
That rigorous schedule isn't for the faint of heart, though. It demands endurance, especially after shooting hours and hours of footage. Each became better prepared to weather difficult production days, develop creative problem solving, and ultimately became more grounded and comfortable with "being themselves" in front of the camera. But it didn't happen overnight or without a terrific investment of money, time, and self.
Becoming an influencer seems to be a likely evolution—or added avenue—to mastering commercial work for many actors who have something to say in a clever and entertaining way. After all, isn't that the first thing you hear on an audition: "Just be yourself"?
Like so many things, becoming a successful influencer requires skill and tenacity, and it also takes a distinct personality and point of view. Many try but few succeed as influencers. And unlike other forms of social or new media, influencers tend to exhibit personality, passions, and insights on a variety of subjects rather than concentrating solely on one.
How to Become a Successful Social Media Influencer
Dedicating yourself to consistently offering 2-3 vlogs (that are 3-10 minutes in length) a couple times a week seems simple enough at the start...until you have to consistently deliver the goods. Remaining reliable, authentic, and consistent week after week while offering compelling content for a year or more is how and why so many potential influencers either succeed or fall apart.
Knowing what you can and cannot use on these platforms is also something of an obstacle course. YouTube and Instagram flag (shut down) accounts more readily today than ever before for a number of reasons, such as using unlicensed music or by falsely padding your numbers with paid followers or bots.
So before you dedicate yourself to becoming a bonafide influencer, be sure to:
Have something to say.

Do it in a clever, entertaining way that best exhibits your personality and interests.

Be consistent

and be sure to use multiple social media streams.

Connect with other (successful) influencers to share your social media resources; there's safety in numbers.

Establish your audience and, subsequently, your endorsements.

Capitalize on your YouTube channel and/or IG with agents who rep influencers (not all of them do!).
The entire point of becoming an influencer is to establish your self as a brand and to align with like-minded, complementary brands with the intent to elevate each other. Think of it as an evolved form of teamwork and ensemble.
Scoring endorsements happens for essentially the same reason you're hired as an actor for commercial work. And like commercial work, it should also transition to film and TV projects. I've long maintained mastering commercial work is pivotal to subsidizing your acting and voiceover career and becoming an influencer gives new meaning to growing your small business as a professional talent with social media.
The views expressed in this article are solely that of the individual(s) providing them,
and do not necessarily reflect the opinions of Backstage or its staff.