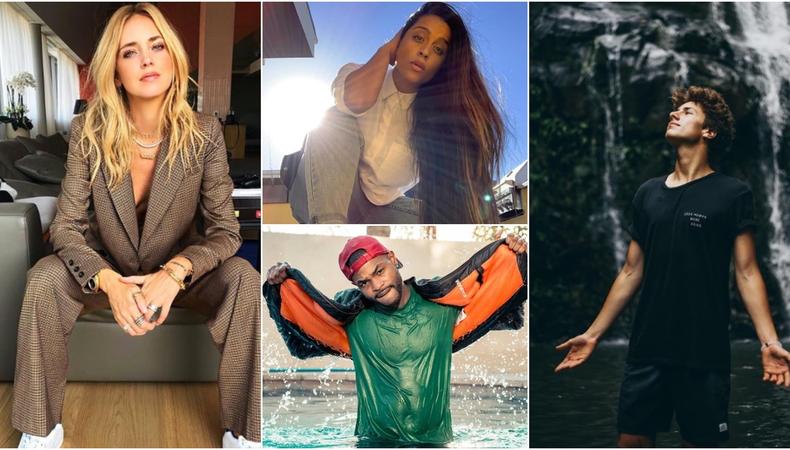 Long gone are the days when the only way to see your name in lights was to attend endless auditions, rub elbows with the right people, and spend nights waiting by the phone in hopes of receiving a callback. Now, the entertainment industry is more inclusive and egalitarian than ever before. With just a phone, personality, passion, and pluck, nearly anyone can get their start on social media—and the lucky few can use their social media presence as a catalyst to real-life celebrity status. Keep reading to learn the different types of influencers, how they make money, and the steps to becoming an influencer yourself.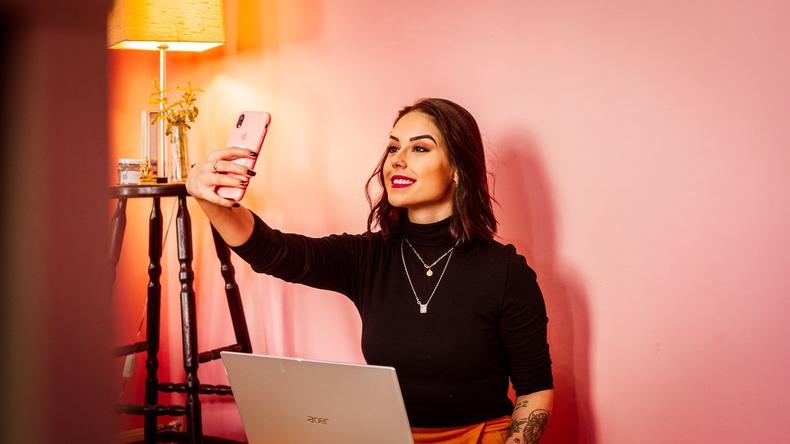 Mateus Campos Felipe/Shutterstock
A social media influencer is an internet celebrity who grows their fame and online audience by building a reputation for their personality, looks, and/or expertise on a subject. They post and engage on Instagram, YouTube, TikTok, Twitch, Snapchat, Discord, Facebook, Reddit, LinkedIn, blogs, and other social media platforms. By posting consistently and engaging with their followers, they create a community network of fans.
The term "influencer" became part of the cultural lexicon in the early aughts as companies realized consumers tended to listen to other consumers as a form of social proof. Today, becoming a social media influencer is one of the ways aspiring celebrities can get their name and talents out there.
Influencers work at the intersection of entrepreneurship and creativity. Whether you hope to become an actor, singer, model, or other type of performer, strategizing your social media activity can help you get there.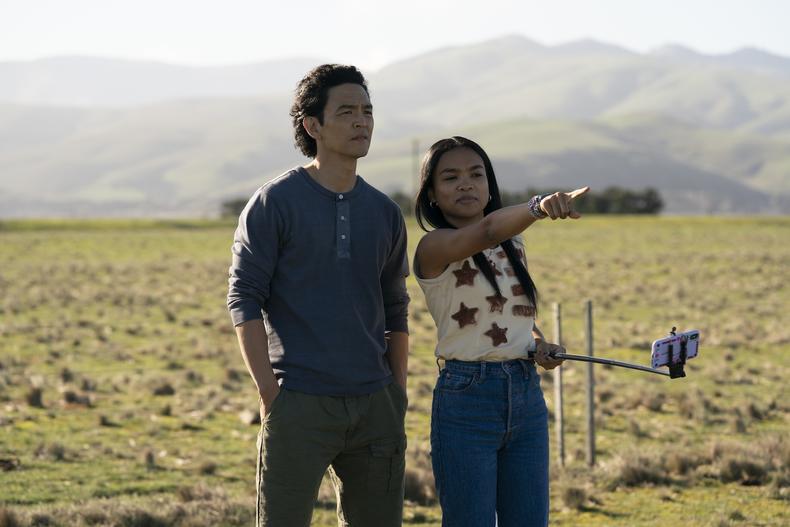 "Don't Make Me Go" Courtesy Amazon Studios
Pick a niche. Pick a niche you have passion and experience in, knowing that you have something unique to bring to the table. Be as specific as possible—this is a good way to ensure loyal followers. For example, instead of becoming a general makeup expert, specialize in something such as organic or vegan makeup.
Produce valuable content. Pick which platforms you're going to dominate. There are two buckets that influencer content falls under: entertainment and utilitarian. Ask yourself if your followers would be more entertained by or if they can learn something valuable from you. If you can encompass both, kudos to you.
Be engaging. If you don't have formal on-camera training, now is a good time to seek out a professional coach or online class. You can tell who has been on camera before and who is just getting started. Remember that online content is there to stay, so you want everything you produce to look and sound professional. Even the best personalities need grooming. An influencer needs to be the best version of their authentic self. It takes practice to perform on camera and hold a successful interview on both sides.
Be consistent. Followers follow for a reason—to become a part of you and your journey. Don't leave them hanging, wondering when they'll see you next. They look forward to your content on a regular basis, so stick to a disciplined posting schedule. Whether it's photos or videos, give them something new daily. A good way to be efficient with your time is to shoot a ton of content at once and release segments at different times during the week or month.
Be a part of the conversation. Whether it's a blog, participating in interviews, or staying active in online conversations, make your voice heard. Remember that you are the go-to expert, so your online presence should be known. This will draw in new followers and solidify your brand as the expert. This is also a good way to drive readers to your pages filled with additional items you would like to endorse.
Focus on content. "If your content is good, your success will follow," says Travis Hawley, VP of business development and marketing at Viral Nation, a company that represents successful social media influencers and brands. "Social media influencers get paid anywhere between hundreds to thousands [of dollars] for brand promotion and sales. There are so many ways to monetize your social media influencer status if you have the following and ability to engage potential buyers."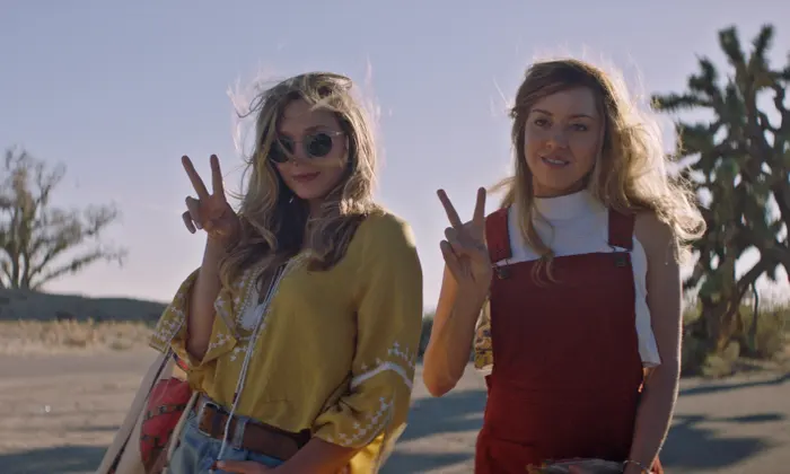 "Ingrid Goes West" Courtesy Neon
There is no specific number of followers you need to be an influencer; the title has more to do with making an impact on a community than a set number. However, there are different types of influencers, each creating a different type of influence.
Types of influencers
Nano-influencers
These influencers have a small but engaged fan base usually composed of people they know in real life or are connected to in some way.
Micro-influencers
With profiles usually focusing on a particular niche, these social-first stars are often considered experts in their field.
Macro-influencers</span
These influencers are either excellent at reaching out to targeted communities online, or they're celebrities who aren't quite at mega numbers—yet.
Mega-influencers
This group includes celebrities with a large influence offline—as well as online—such as movie stars and athletes.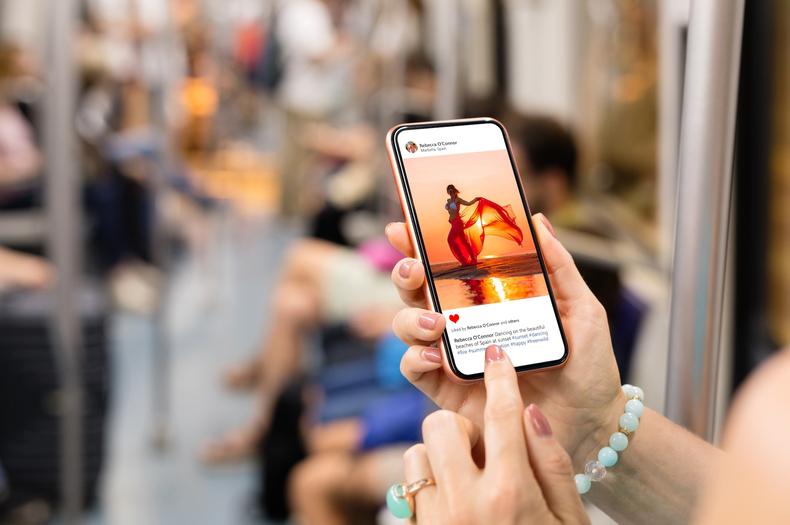 Kicking Studio/Shutterstock
Influencers can support themselves in a variety of ways. Depending on the platform, they may earn income via:
Affiliate marketing: Influencers place links on their sites and get paid per clickthrough and purchase completion.
Ads: Companies pay influencers to post traditional ads, such as banner ads and soundbites to their pages.
Sponsorships: For a more organic type of influencer marketing, companies pay influencers to create authentic commissioned posts supporting their products.
Classes: People with expertise in a certain field might get paid to teach their followers.
Pics and vids: Some influencers sell pre-made images and videos or create personalized ones for fans.
Merch sales: Many influencers create their own product lines and sell merchandise on their pages.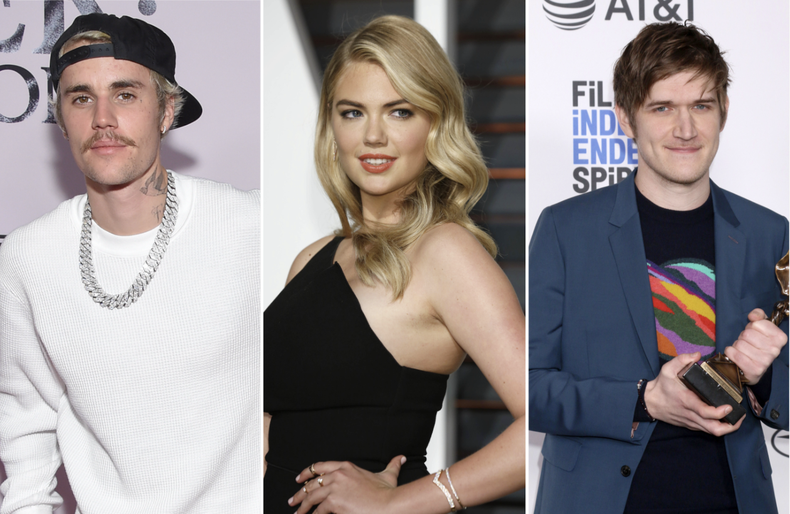 DFree/Kathy Hutchins/Shutterstock
Influencers who leveraged their social media presence into fame as performers include:
King Bach: Once boasting the most followed account on Vine, internet celebrity Andrew Bachelor was cast in "Black Jesus," "Meet the Blacks," "To All the Boys I've Loved Before," and "The Babysitter."
Justin Bieber: The pop crooner got his start when a marketing executive stumbled across his YouTube videos.
Bo Burnham: The comedian and singer began his career on YouTube. His follower count quickly grew, leading to his acting work on "Parks and Recreation," "Key and Peele," "The Big Sick," and "Promising Young Woman," plus writing and directing "Eighth Grade" and his own comedy specials on Netflix.
Winnie Harlow: The model got her start by posting photos on Instagram before being cast on "America's Next Top Model."
Halsey: Within an hour of posting her first song to SoundCloud, Halsey's large Twitter following gained her mass attention and a record deal.
Liza Koshy: After getting her start on Vine, Koshy moved to YouTube before appearing in "Boo! A Madea Halloween" and "Freakish."
Shawn Mendes: Mendes' cover song snippets took off with his Vine followers before his fan base moved to Twitter. His social media presence led to record deals and multiple studio albums.
Kate Upton: Although she had already been signed as a model, a video of Upton doing the Dougie was posted on YouTube and launched her to star status.