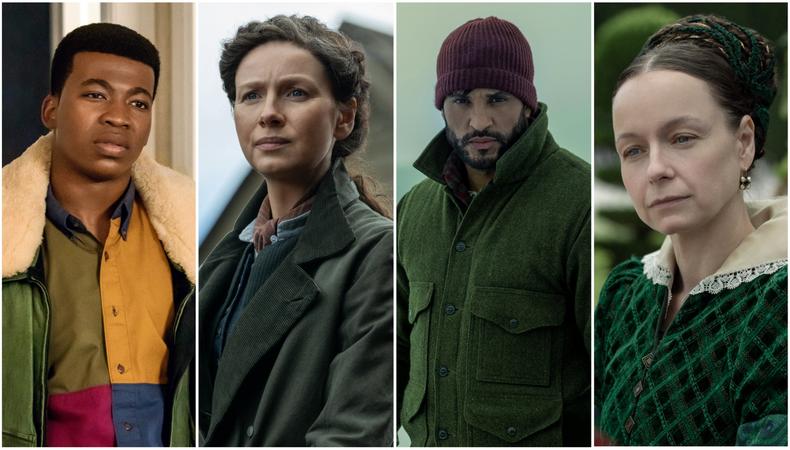 Whether you're in the mood to watch the latest blockbuster or a critically acclaimed show, Starz has something for everyone. And with its own selection of original programming, there's something for every actor, too. From "Outlander" to "Power Book III: Raising Kanan," Starz produces some of TV's most captivating dramas.
What does it take to land a role on the premium cable network? In this in-depth guide, we'll outline what to expect during the audition process, how to impress the top casting directors, and the best tips from the network's top talent.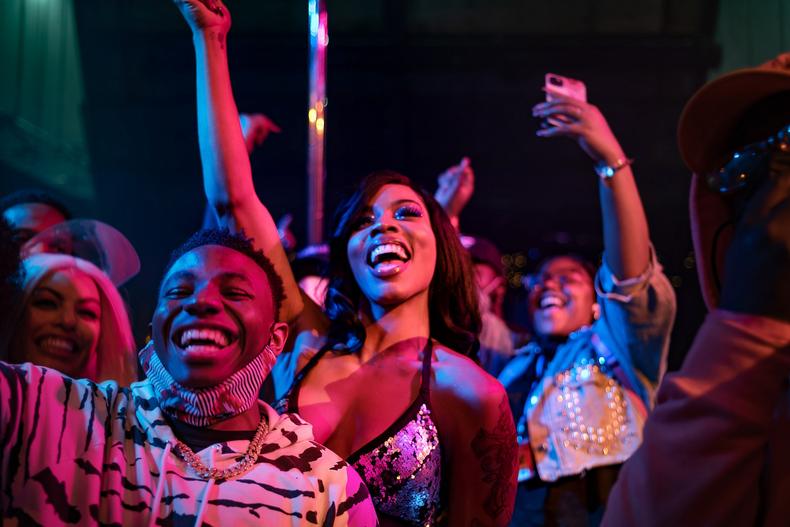 "P-Valley"
Like most networks, every project has its own production team, so there's no standard procedure when it comes to casting. For example, "Heels" star Alison Luff transitioned from Broadway to television because the showrunner reached out to her directly.
" 'Heels' first came into my life the morning after I had my last show as Jenna in the Broadway musical 'Waitress,' and I was bummed because my time there was shorter than I expected it to be," she told us. "Mike O'Malley, the showrunner on 'Heels,' reached out and texted me [asking] how 'Waitress' was going, and I said it was my last show that night. He mentioned he was working on this show and thinks I'm really right for one of the parts, and if I'm interested to put these scenes on tape and audition. I read the script, and within the first page of reading it, I turned to my husband and said, 'This woman dwells inside me. I have to play this part; I love her so much.' "
For those who are coming in as unknowns, "Sweetbitter" casting director Jodi Angstreich suggests doing whatever you can to set yourself apart from the rest of the competition. "Just try to walk in a room, have a strong perspective coming in, and bring everything you are to that character so it feels different and fresh…. That way, I will identify what you did with that character differently than what everybody else is doing," she said.
"For pilots, we see so many people for one role," Angstreich continued. "For [lead character] Tess, we started off with just Tess; all we were seeing was Tess. All day, every day, I'm seeing Tess, Tess, Tess. Especially during pilot season, actors are going to feel a little bit comfortable. They walk in and just do things that are sounding the same as everybody else; and what stands out are the people that don't sound the same and who really just bring it. [Don't] let the waiting room affect you. When you think, Oh, that girl's here, and she beats me in everything, or whatever it might be, and you get in your head about that—[instead,] come in and bring yourself and what the best part of you is to the character. That will get rid of the cliche of bringing a strong choice, but that's basically what it is."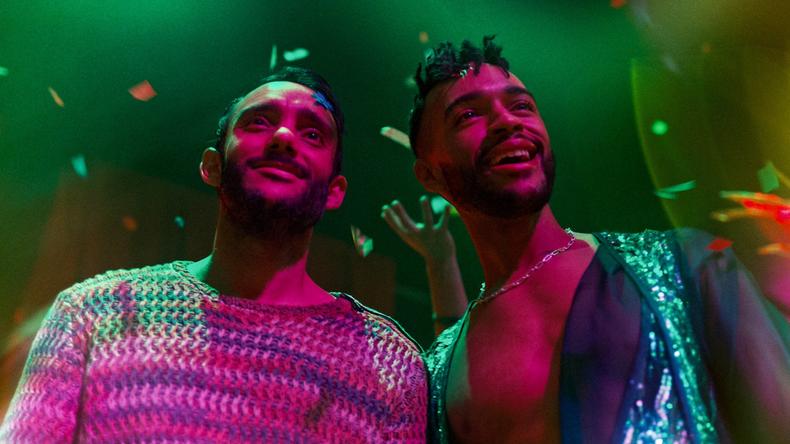 "American Gods"
Deadline confirmed that Starz is developing "Lagordiloca," a drama series that explores the real-life rise of Priscilla Villarreal, a street journalist who used livestream reporting to expose corruption, cartels, and serial killers in Laredo, Texas. ComicBook.com also announced that award-winning director Ava DuVernay signed a three-year script-to-series contract with the network for an untitled romantic drama. The new show will star Lauren Ridloff and Joshua Jackson.
If drama isn't your thing, Starz has other projects in the works, too. The network has already wrapped production on the first season of its revival of Rob Thomas' "Party Down" (the original 2009 series also aired on the network). The original cast—Adam Scott, Ken Marino, Ryan Hansen, Martin Starr, Megan Mullally, and Jane Lynch—will reprise their roles, though Lizzy Caplan had to back out due to scheduling conflicts, according to IndieWire. Fans can expect to see some new faces in the mix, too, including Jennifer Garner and James Marsden. To easily stay-up-to-date on other upcoming projects, keep our Greenlit section bookmarked for all the latest news.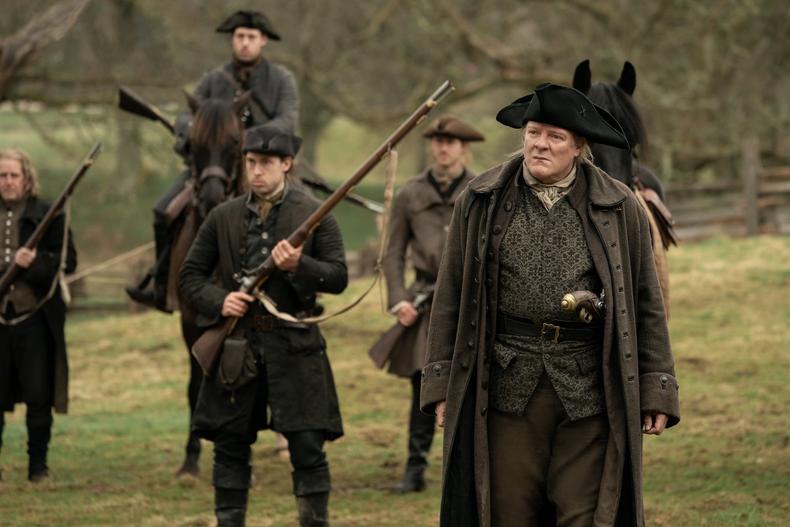 "Outlander"
Many Starz original series seek talent through us. To easily stay up to date on which series are currently casting or filming, check out our in-depth guides:
You can also look at our main casting call page for the latest updates. Keep in mind that having an agent remains the best way to get your foot in the door. Don't have representation yet? Here's how you can find an agent who will meet your needs.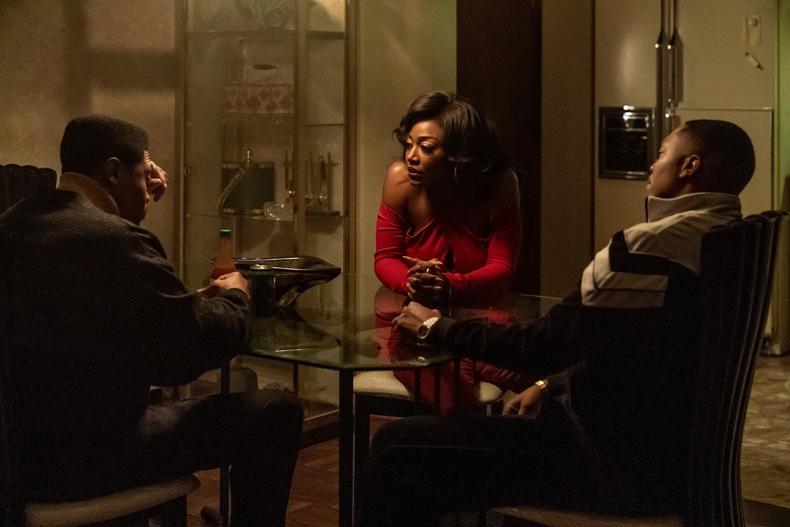 "Power Book III: Raising Kanan"
Jeanne McCarthy and Nicole Abellera of

McCarthy/Abellera Casting

("Solo: A Star Wars Story," "Seeking a Friend for the End of the World," "Dinner for Schmucks") cast recent Starz miniseries "Gaslit," which features Julia Roberts and Sean Penn in a modern take on the Watergate scandal.

Julie Harkin ("MotherFatherSon," "I May Destroy You") of

Julie Harkin Casting

and

Laure Cochener

("Seeds of Change," "The Eddy") cast "The Serpent Queen," Starz's series adaptation of Leonie Frieda's book "Catherine de Medici: Renaissance Queen of France."

Billy Hopkins ("Fatal Attraction," "Good Will Hunting," "Precious") and Ashley Ingram ("The Wonder Years") cast Starz's "P-Valley," a drama that dives deep into the lives of strip club dancers in the Dirty Delta.

Suzanne Smith

("Resident Evil," "Black Sails," "Good Omens") and Simone Pereira Hind ("Band of Brothers," "The Pacific," "Anne Frank: The Whole Story") are behind the cast of perennial fan favorite "Outlander."
The "Outlander" duo wants actors to be brave (and humble) in the audition room. "Never be frightened," Smith said. "If you are going into an audition with a director or producers and you start off by fluffing, just say sorry, take a beat, and start again. Obviously, it's difficult if it's in the middle of something or at the end. But if it's the beginning, I just say calm yourself. It's nervous for us! We go in for jobs, too, and it's just as nerve-wracking."
Hind added that actors should also "remember that they are equal to everybody else in the room." She said, "We're all working together; we all want them to succeed. But I think it's really hard for people to feel that, especially when they're just out of drama school and they're intimidated and desperate."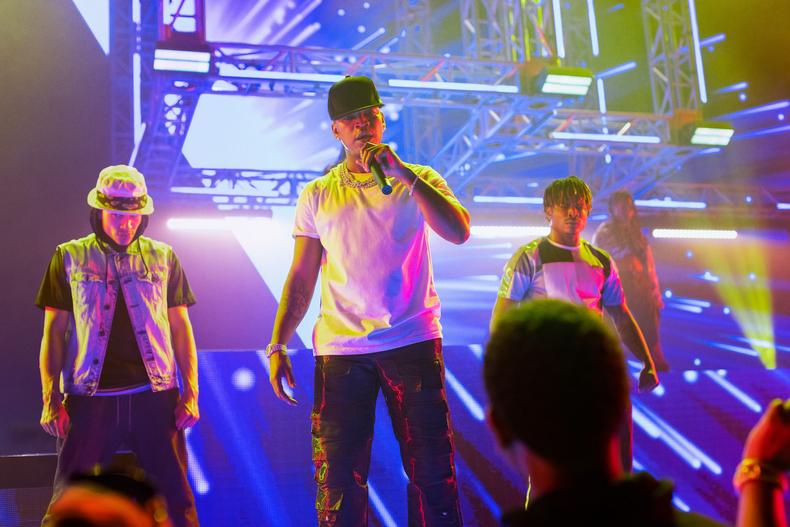 "Step Up"
Need some more guidance? Check out this advice:
Determine what you want from your career:

Larenz Tate, who plays Councilman Rashad Tate in the "Power" franchise, recommends that actors figure out what they want to get out of their careers. "Be your own self. Be your own man or woman," he told

Revolt

. "If entertainment is something you want to do, understand why you're doing it. Is it for the fame or because you truly enjoy it? Is it because you want to be adored? Is it because you want lots of money? Because there's a reality that comes with it—highs and lows. You have to prepare for a lot of lows. When you're at the top, at that high point, don't forget about those who helped you get there."

Trust your instincts:

Caitríona Balfe (Claire Randall on "Outlander")

told us

on an episode of the

In the Envelope

podcast, "Confidence is a tough one, but it's the essential one." And that comes from simply trusting your gut. "Allow yourself the freedom to do things that are just unique to you so you can let the character channel through you…. While you've done all your work and you've done all your preparation and you've let all of these things in the character sort of sit within you, then you just have to be free and not be worried about being your weird self."

Don't get caught up in the fantasy:

Alexander Ludwig (Ace Spade on "Heels") has had his fair share of good luck in the acting department, but he advises newcomers to get out of their heads and address the reality of the situation, as things rarely go as one imagines. "Get rid of that fantasy,"

he said

. "If you fantasize when you get an audition and think about how the movie is going to go—first off, that never happens. It's just not real; it's a fantasy. But second of all, if you don't get the job, not only did you lose the job, but you lost the whole dream of what was going to come with it. I think the key for me is trusting that, with persistence, it will happen—just never how I expect it to or when I expect it to."