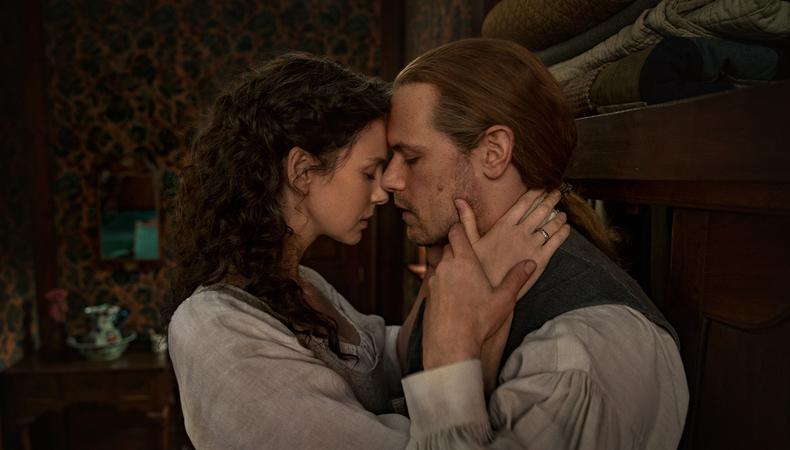 "Outlander" fans—get ready! The four-time Emmy-nominated series is returning for Season 6 in early 2022. The fantasy drama show, which has captivated viewers since it first aired in 2014, won the Critics' Choice Television Award for best new series and the award for most bingeworthy show in 2016. Ahead of the new season, we've created a go-to guide for those who are interested in learning more about the casting process for "Outlander." From which casting director is behind the hit Starz series to audition tips and tricks from the actors themselves, this guide will answer all your burning questions.
"Outlander" was created by Ronald D. Moore and is based on the book series of the same name by Diana Gabaldon. The fantasy period drama is about Claire Randall, a married combat nurse from 1945 who is mysteriously taken back in time to 1743. With her life at stake, she is forced to marry a Scottish warrior named Jamie and ends up falling in love with him. She travels between both centuries and is caught between two men in her two very different lives. There are five seasons of the popular show, with the fifth season drawing a series high of 6.7 million viewers per episode, per Deadline. Due to filming issues, "Outlander" Season 6 will be shortened, with just eight episodes. It's expected to drop on Starz on Mar. 6, 2022, at 9 p.m. EST, with the premiere episode running 90 minutes, according to Parade.
The cast of "Outlander" season 6 includes:
Sam Heughan as Jamie Fraser

Caitríona Balfe as Claire Randall

Sophie Skelton as Brianna Randall Fraser

Richard Rankin as Roger Wakefield

John Bell as Young Ian

Caitlin O'Ryan as Lizzie Wemyss

Jessica Reynolds as Malva Christie

Mark Lewis Jones as Tom Christie

Alexander Vlahos as Allan Christie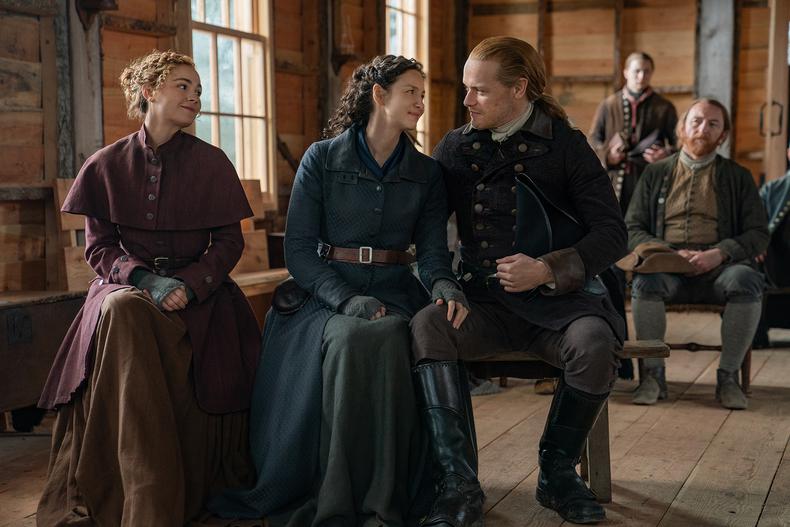 "Outlander" Season 6 filmed between January and May 2021. Due to the pandemic and poor weather, shooting was a difficult process. "We started in January, and it's going well," Sam Heughan told the U.K.'s Daily Record in March. "Obviously, it's been tough with COVID protocols. But also, the weather in Scotland has been pretty horrendous. The snow has been bad, but it feels like the spring is finally here; there is hope around the corner."
Showrunner Matthew B. Roberts agreed. "Filming in 2021 has presented an unprecedented set of challenges, which led us to the decision to truncate the season in order to bring the fans the most vibrant and dynamic season as soon as possible," he told Town & Country.
Fans of the hit series are in luck, as the show has been renewed for a seventh season. "We look forward to following the adventures of Claire and Jamie in America during the Revolution, as well as more time travel during this next season," Christina Davis, president of original programming for Starz, said in a statement in March. The seventh season will be based on "An Echo in the Bone," the seventh novel in Gabaldon's series; Roberts promised in a statement that it will feature 16 episodes.
There were also hints about a potential spinoff from Starz CEO Jeffrey Hirsch. "We think there's a lot of opportunity in the 'Outlander' universe to have story extensions or spinoffs or sequels," he said during a 2019 press tour.
Filming for Season 7 will begin after Season 6 is released next year, per Deadline.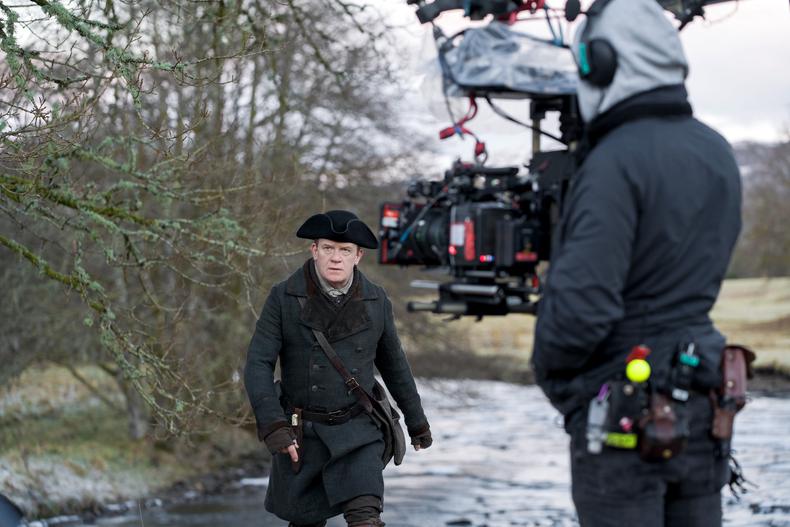 While "Outlander" isn't currently casting, there are similar projects seeking talent. Those who are interested in joining a similar production, whether a drama or period piece, can always check out Backstage for casting opportunities. Actors can find a variety of "Outlander"-inspired gigs in a few of our casting roundups, as well as other jobs looking for talent.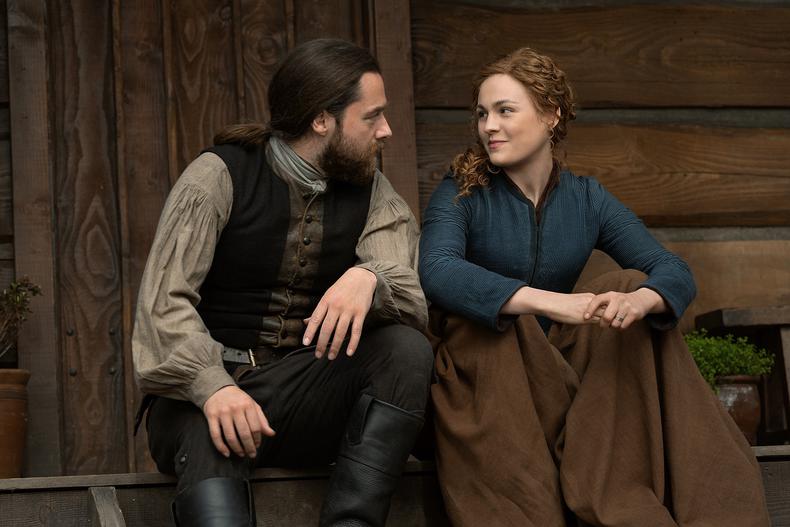 The casting director for "Outlander" is Suzanne Smith and Simone Pereira Hind. Smith started her career as an assistant to Rose Tobias Shaw, working on multiple American miniseries. After five years, Smith went off on her own and began casting for musicals like "Crazy For You," "The Who's Tommy," and "Carousel." Smith then moved into TV and film and has done notable castings for "Emerald City," the "Resident Evil" franchise, "Versailles," "Black Sails," "Underworld: Blood Wars," "Good Omens," and "Shadow and Bone."
Smith, who is based in London, has won two Emmys for her casting work on "Band of Brothers" and "The Pacific" for HBO. She was also nominated for casting "Anne Frank: The Whole Story" and "The Path to 9/11."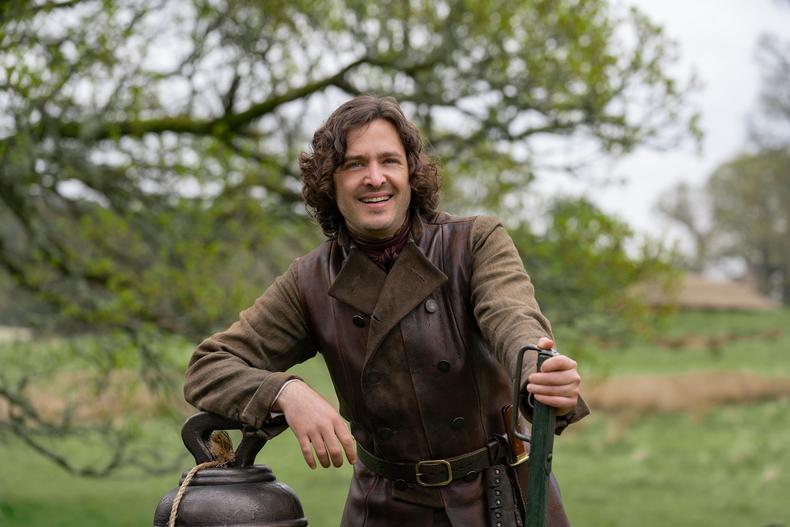 Are you looking for some advice on how to kill in an audition for "Outlander"? Catríona Balfe offered some advice on our podcast In the Envelope for those hoping to make it as actors.
"Sometimes the reason you're cast is because there's something innately within you that you can bring to the role that people want to see," she said. "So I think if you kind of let your instincts lead you, then that's a really great place to go." She also reiterated the importance of believing in yourself. "Confidence is a tough one, but it's the essential one…. I think being an actor is 100% about confidence."
The 42-year-old actor also believes it's important for actors to trust their instincts. "Allow yourself the freedom to do things that are just unique to you so you can let the character channel through you…. While you've done all your work and you've done all your preparation and you've let all of these things in the character sort of sit within you, then you just have to be free and not be worried about being your weird self."
As for Sam Heughan, he doesn't think an actor should know too much about their character. "Maybe I'm wrong, but I think you need to be surprised. Characters don't know what they're doing all the time; you don't know where you're going or why you say something," he told Interview Magazine. "It's important to try and work them out, but there needs to be a point where you forget all your work and all your preparation and let the character take you over."
Looking for remote work? Backstage has got you covered! Click here for auditions you can do from home!