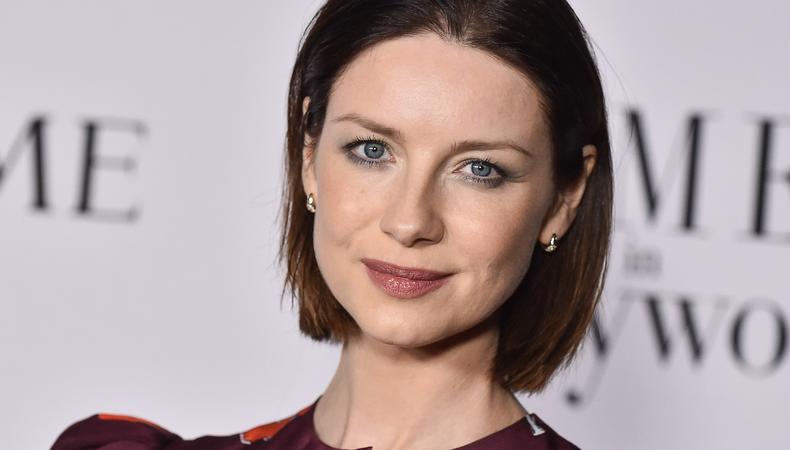 "In the Envelope: The Actor's Podcast" features in-depth conversations with today's most noteworthy actors and creators. Join host and awards editor Jack Smart for this guide on how to live the creative life from those who are doing it every day.
Caitríona Balfe's acting philosophy offers a road map for navigating auditions, persevering in the industry, creating characters, and everything else the job requires. "Sometimes the reason you're cast is because there's something innately within you that you can bring to the role that people want to see, so I think if you kind of let your instincts lead you, then that's a really great place to go," the "Outlander" star advises.
The key is to have faith in that innate self, she adds. "Confidence is a tough one, but it's the essential one…. I think being an actor is 100% about confidence."
The Irish actor-producer-activist began her career by sidelining a lifelong dream of pursuing drama; she dropped out of the Dublin Institute of Technology to model around the world instead. Once she made the leap from modeling back to her original goal of acting, she studied the craft everywhere she could. She eventually worked her way to leading roles in commercials, web series, and eventually on television and the big screen.
"I definitely don't think I was mature enough or had enough life experience to be an actor in my early 20s," she says of her distinct career path. "When I finally came to it, it was the right time." Upon turning 30 and moving to Los Angeles, however, Balfe remembers there were some who disagreed. "You know, in a lot of circles, people already tell you you're over the hill," she says with a wry smile. "It's hard out there for women."
She adds: "I used to say, 'I'm just gonna live in this little bubble of delusion that it's going to work out.' I didn't really have a Plan B."
The on-camera instincts that Balfe developed became the basis of her approach to both auditions and earned roles. Her advice: "Allow yourself the freedom to do things that are just unique to you so you can let the character channel through you…. While you've done all your work, and you've done all your preparation, and you've let all of these things in the character sort of sit within you, then you just have to be free and not be worried about being your weird self."
Balfe's breakout role was Claire on the Starz drama "Outlander," adapted by Ronald D. Moore from the hit Diana Gabaldon novels. The series, which has earned her dozens of international awards, will air its sixth season in early 2022. She's also starred in "H+," "Now You See Me," "Escape Plan," "Money Monster," and "Ford v Ferrari."
This awards season, Balfe is one of the central characters in Focus Features' "Belfast," the semi-autobiographical coming-of-age period piece from writer-director Kenneth Branagh, set during the Troubles in 1969 Ireland. She and her co-stars, Jamie Dornan, Ciarán Hinds, and Judi Dench, found plenty of opportunities to infuse this coming-of-age tale with their own histories. Balfe spent her childhood stationed near the border to Northern Ireland. "I thought about my mom a lot when I was making this film; I thought about home a lot," she says.
Tune in to "In the Envelope" wherever you listen to podcasts to hear Balfe's revealing interview in full.