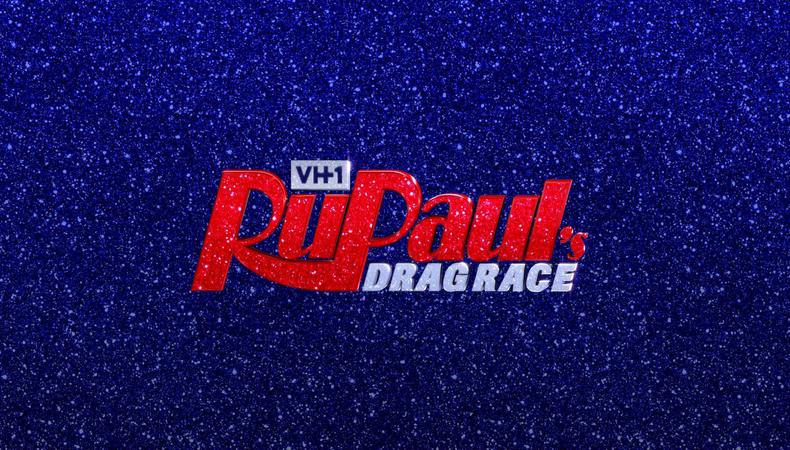 Ladies and gentlemen, start your engines and may the best woman win! As of Aug. 31, production has officially wrapped on Season 13 of VH1's "RuPaul's Drag Race," the high-stakes, claws-out reality competition show that seeks to crown "America's next drag superstar." The new season was filmed under strict safety protocols amidst COVID-19, with "all crew members wearing masks" and "on-camera talent and any crew members interacting with talents are getting tested for COVID-19 three times per week." In addition, the show's main stage set was adjusted to accommodate social distancing between contestants and judges; this careful approach to a full production comes after Season 12's finale was recorded remotely from the homes of the contestants.
Over the course of the series, which began in 2009, competitors from around the country audition and put their DIY looks, attitudes, and ferocity to the test for a panel of judges (originally RuPaul, Merle Ginsberg, and Santino Rice; most recently, RuPaul, Michelle Visage, Carson Kressley, and Ross Matthews). Those who pass muster sashay through a series of challenges that demonstrate their skills as a drag performer: the quadruple threat of "charisma, uniqueness, nerve and talent. Eliminations are possible at every turn and once contestants are whittled down from roughly a dozen to three or four, a winner is chosen. Each champion queen is given several prizes, the most recent seasons' being $100,000 in cash, a one-year supply of Anastasia Beverly Hills cosmetics, and a crown and scepter from Fierce Drag Jewels. The show has also launched several spin-offs, including "RuPaul's Drag Race All Stars," whose sixth season is currently filming.
"RuPaul's Drag Race" was created by Fenton Bailey and Randy Barbato of World of Wonder, the production company behind the show since its original run on Logo TV. They also serve as executive producers alongside RuPaul, Steven Corfe, Tom Campbell, Pamela Post, Mandy Salangsang, and Chris McKim. The first episode aired on Feb. 2, 2009 and the show was officially renewed for a 13th season on Aug. 20.
As RuPaul said in a video released before Season 13 was cast, "If you're a queen with some cattitude, we want to hear from you!"
Even more so than other reality competition shows, "RuPaul's Drag Race" seems tailor-made to operate just as well under COVID-19 restrictions: throughout the show, the queens are isolated from outside interactions and take care of their own makeup, hair, and wardrobe, thus eliminating any worrying amounts of contact between performers and crew members. But even before that, aspiring contestants have always had to submit video auditions (roughly 20-minutes long), that are viewed and taken into consideration by the show's panel of judges. The contestants' video submissions are the primary showcase when it comes to the selection process each season; casting directors watch all the videos together, whittle them down to a big list of potential queens and present that list to RuPaul and the producers at World of Wonder for further analysis. Casting director Goloka Bolte said, "It's all the video. With the amount of different things that we need to see from people, we just couldn't do it in person. We need to give them a chance to really highlight their performances, the things that they can do, and show their creative chops, even in just making the video."
Potential queens can register and audition on the show's official casting site, where they're asked to fill out an application that asks for basic personal information, social media links, and a series of more in-depth questions, some of which have included:
"Do you design, produce your own outfits/costumes?"

"Why do you want to be on 'RuPaul's Drag Race'?"

"How many years have you done drag?"

"How did you get your drag name?"

"Do you skew towards the club experience, social media, or are you an undiscovered starlet who performs in her bedroom mirror?"

"How long does it take you to get into drag from start to finish?"

"Can you sing or rap?"

"Which entertainers inspire your performances?"

"Who's your favorite 70s/80s/90s icon?"
The auditioner then receives an email containing a casting/audition agreement release, which must be signed in order to move forward, and then one with instructions for video submissions. The video, which should be of good audio and visual quality, should feature contestants showing their true selves and why they deserve to make the cut, outlining everything from skill sets to creativity.
"When you audition enough people, you realize everyone does the exact same thing… they behave in a way that they think I want them to behave," RuPaul said. "But the people who stick out are the ones who are authentic and are really just being themselves.
"The person behind the table is really looking to see different notes of your own personality and how it could fit into whatever it is they're doing, whatever it is you're auditioning for. The truth is, just be yourself. Be yourself. There's nothing more boring than someone who's putting on a facade that isn't authentic."
While casting is closed at the moment, be sure to stay on top of any updates through the show's website, casting portal, Twitter, and Instagram pages.
While no information regarding the status of returning names has been announced, it's predicted that this new season's principal players will be:
RuPaul (presenter/head judge)

Michelle Visage (judge)

Carson Kressley (judge)

Ross Matthews (judge)
In regards to the season's lineup of queens, according to the show's ever-reliable fandom page and other sources, based on social media activity, the projected contestants are:
Denali Foxx

Elliott Puckett

Joey Jay

Kahmora Hall

LaLa Ri

Kandy Muse

Mik

Olivia Lux

Rosé

Symone

Tamisha Iman

Tina Burner

Utica
Since Season 6, "Drag Race" has been cast by Goloka Bolte and Ethan Petersen. Together, Bolte and Petersen have also cast unscripted reality shows like "Million Dollar Listing" and "Say I Do," and earned four Emmy nominations for Outstanding Casting for a Reality Program between 2017 and 2020 for "Drag Race."
When it comes to finding the right personalities for the energetic and vibrant show, it's crucial to RuPaul and the casting directors to find people who are genuine and charismatic. Says Bolte of the audition process, "The queens have to make a casting video that tells us who they are, shows us their skillset, and also includes a few challenges to help give us an idea of their creativity and how they would do on the show. And then the really fun part is that we get to watch all of the submissions and do a really deep dive and find queens who have the potential to be strong competitors and who bring something fresh, unique, and authentic to the table. The videos are incredible. The talent in the drag community is really outstanding."
She said, simply, they're seeking those who can do it all. "Can they do character? Basic choreography? They have to create a look, act, be funny. They have to have the ability to reinvent themselves, to meet the challenges in each episode. And most of all, be their true authentic selves and show the vulnerability that is such a staple of 'Drag Race' and one of the things that makes it really magical to watch."
On that front, Petersen explained how important it is that each contestant has a compelling, inspiring life story that brought them to this point in their lives. "At the same time, in the audition videos they are telling us who they are and the obstacles they've had to face and overcome, which make them such strong characters. That's something the audience truly responds to. People watching the show relate to these queens. It helps these people feel included and like they can be better people because of these stories they're seeing on television."
Petersen also explained that they see a lot of the same auditioners each year (there's no limit to how many times you can submit for it!), ones who didn't make the cut but keep trying and keep improving. "It is great for us as casting directors to watch them grow and to see their drag morph into something bigger and better," he said. "That's definitely a factor that we look at when we're watching the videos."
In addition to video submissions, Bolte and Petersen are also on the lookout for talent all year round, both in-person at drag shows and those performing online. "We're always stalking Instagram," says Bolte.
Tell your story
"We want the people that feel like, 'Oh, I could never be on television,' because those people have amazing stories sometimes," Petersen said. "In reality television, unscripted, that's what people really respond to, people with very unique lives and stories. We actually enjoy interviewing people who have never done this before. It's our job as the casting directors to make them feel comfortable during the interview process, to open up to us, a complete stranger."
Similarly, Bolte said, "I also think that when you're going through the application process, put yourself out there. If you're filling out an application, tell your story. Share about your personality, tell us funny stories. Some people really half-ass them. It's unscripted TV. We want them to be themselves. You can't be a fake character throughout an entire TV show, so be yourself, or be you after a really strong cup of coffee—the energetic version of yourself when you're set up for an interview. If you're kind-hearted, show that side of yourself. And if you're loud and over the top, bring it on. We're ready."
Authenticity is key
RuPaul said, "When I see someone who is authentic in a way that they're not trying to put on something that they're not, that's when my ears prick up. I think, 'Oh, who's that?' Because there's an authenticity about them. A lot of times on our show I'll see auditions from the contestants and I can tell they're trying to behave in the way that they think I want them to behave, which is the complete opposite of what I'm looking for. I want to see them. I want to see their own rhythm and their own frequency, not some affected version of themselves."
Put your all into your audition tape
Jan, who made a splash as a contestant on Season 12, said of the submission process: "It was my first time auditioning, and it's a labor of love. You are really really showcasing yourself and you have to put it into a 20-minute video and showcase all of the talents that you have. And it's difficult. It's very rigorous, and at the end of the day, only a certain amount of girls are getting picked for it. [You] really pour your heart and soul into this tape—performances, outfits, looks, interviews. It takes a month to do that and you're not focused on anything other than making the tape. It was definitely more stressful than I thought it would be. But obviously worth it and I learned so much about myself, too. I learned how I was in front of cameras, I learned what I liked and what I didn't like, and how I could change my performances for the camera to show people, really, who I am."
Don't sashay away from your drag persona
"Know your brand...know your character," said Blair St. Clair, a competitor on Season 10. "Who is your drag personality and what makes you special to other girls on past seasons? Find what that is and showcase it!" She urged others to do that by collecting any and all footage you have. "Record everything you do—all stage performances, take a photo, and a mini runway clip every time you're in drag, and take B-roll of you behind the scenes."
Make a concept for your audition video
"Is it going to follow the audition requirements step by step or are you going to make it a theme that best represents you?" said St. Clair. "Have fun with it and be genuine. Answer questions [with] how you truthfully feel. Don't say what you think producers want to hear."
Take it seriously
"Applying to 'RuPaul's Drag Race' is like applying for a job," said Season 2 contestant and 'Miss Congeniality Award' winner Pandora Boxx. "Know what position you are going for, and I'm not talking top or bottom. They cast certain 'types' of queens. If you know what you are going for, then it's easier to show your strengths. But don't pretend you are something you aren't. Save the fakery for your delusion of drag! Ask yourself after you watch your tape, would you watch this past 60 seconds?"
Season 14 contestant Mrs. Kasha Davis echoed that sentiment: "Let me tell you something, Sister Bitch, if you are not ready to work and have a team and treat this as a business, do not apply. I don't care how many queens audition or get cast to compete—only a select few consistently rise to the top with the work ethic healthy enough to stay afloat...Just be yourself and do not copy others.
"Remember, someone new is coming and there is room for all of us at the table, so be patient and use your manners because getting full fast is temporary. What you want is the slow and steady simmer, not just the boil!"
The audition process for "RuPaul's Drag Race" exists online. Although the show is not on the hunt for new queens just yet for Season 14, keep an eye on the show's website casting portal, Twitter, and Instagram pages updates on future auditions.