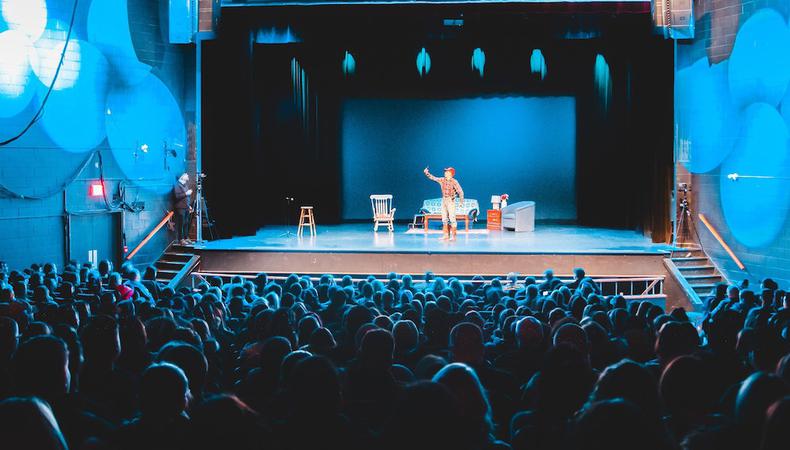 From development to fundraising to the final bow, there is so much that goes into live theater that rarely gets discussed. If you've always had a passion for theater, a desire to create something of your own, or even just a curiosity about what it takes to get something to the stage, there's no better time to get your questions answered than right now.
Together with New York University's Tisch School of the Arts and Yellowbrick, Backstage is launching Performing Arts Industry Essentials, an online certificate program that will help students understand and navigate careers in the world of live theater.
Featuring Backstage Experts, NYU faculty, and industry leaders, the five-module course offers insider access to highly specialized areas of the industry through on-demand video lessons, and self-paced projects and assignments designed to shape your understanding of performing arts career paths and build real-world skills.
Learn from the best! Get your theater career started today.
Beginning with theatrical history and genres, the course then dives deep into the various roles within theater development and performance. From there, experts, professors, and industry stars detail exactly what goes into bringing a production to life, with modules that focus on writing, lyrical work, producing, fundraising, and promotion; how to design a space so it becomes the world of the show and informs audience experience; the art of casting; and, finally, leveraging the community to keep a show running.
And because flexibility is the name of the game these days, all course materials and instruction will be provided online so students can view the modules and complete assignments at their own pace, remotely, on a schedule that works for them.
To help guide students through this journey, we've handpicked a select group of Backstage Experts to serve as teachers and mentors. From Harvey Young, Dean of the College of Fine Arts at Boston University, to acting coach and stage star Philip Hernández, nationally recognized scenic designer Gianni Downs to theater director Ana Margineau, professor of theatre history Jeff Kaplan to composer Simon Hale, this group of Experts offer decades of combined experience. Along with esteemed members of the Tisch faculty and industry heavyweights like "In the Heights" star Mandy Gonzalez, Tony-winning producer Jeffrey Richards, and playwright Jenny Lyn Bader, you'll be equipped with all the knowledge and know-how necessary to take your career in any direction.
What are you waiting for? Register today to take your knowledge and understanding of the industry to the next level.