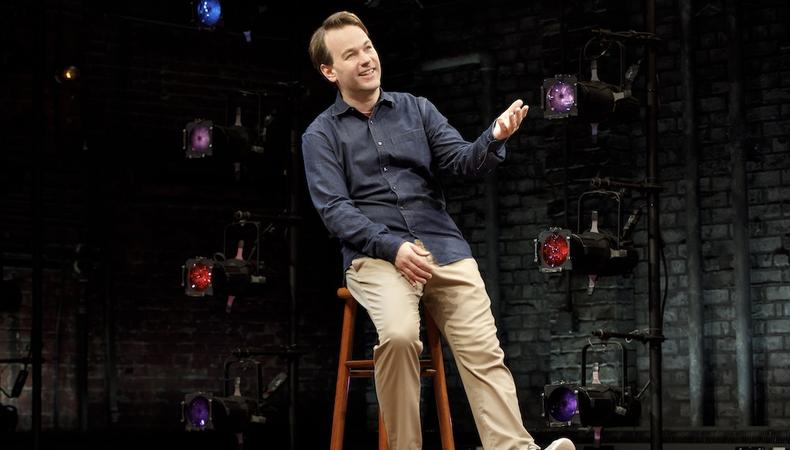 Admit it: Every time you hear "solo show," an air of dread immediately consumes you. It's not your fault! Many, many, many solo shows are—at best—not great.
But when a solo show works, it really works. Just ask Mike Birbiglia, whose latest one-man outing, "The New One," just opened on Broadway (marking his Broadway debut). Birbiglia himself is first to admit there is no surefire formula for how to make a one-person show stick ("It was a series of steps over years. And, even then on top of that, it's luck.); however, he took to the New York Times to lay out six helpful tips all aspiring solo performers can enact:
Write in a journal

Share it with your smartest friends

Hire your wife

Practice

Rewrite

Brace yourself for criticism
To help you better understand these directives (particularly No. 3), Birbiglia elaborates in the full piece, which you can check out right here.