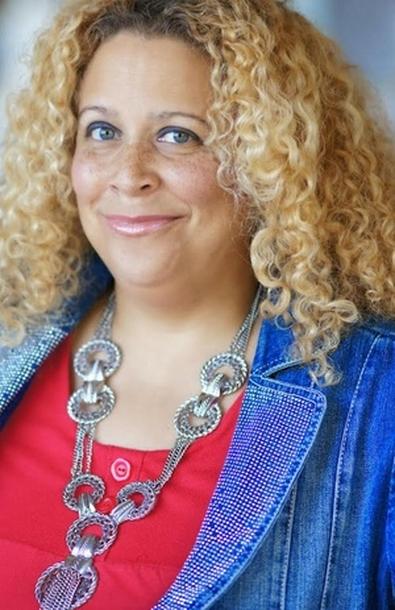 Talent managers cycle through different actors at different times. Clients come and go on our roster. Some of them get great response from casting and get called in for lots of auditions. Some of them get no response from casting no matter what we do. The clients that casting directors respond to become our priority. Same goes for agents. Agents make the clients who are earning the top dollar and getting the most response from casting their number one priority. After all, this is a business and we are in it to make money.
It's important for actors to always be proactive in their careers, regardless of whether they have a manager or agent. Actors should always be submitting for projects, making connections, and creating their own work. You can't leave your career and the success of it up to someone else. When you have representation, it has to be teamwork. Trust that they're doing everything they can on your behalf to help you become successful. But you have to give us the tools we need to be successful, starting with these five things.
Outstanding Headshots
You've heard it a million times, but you'd be surprised how many actors would rather save money on headshots and shoot with a cousin then get professional photos taken. At our initial meeting, every actor sounds excited and willing to do whatever it takes. But over time you see which actors really mean it and which ones fall short. Some clients immediately make sure we have great headshots that clearly reflect their type. Other actors drag their feet—and believe me, they get dropped if that goes on too long.
Strong Acting Clips
Of course you need an acting demo. How else can we show people that you can really act? But it never ceases to amaze me that actors think casting directors have all day to watch five-minute clips from each actor. A strong acting reel should have two to three 30-second clips. The camera should be on you, up close and personal so we can see your eyes and your expressions, hear your voice, and see if you mean what you say. Demo clips that heavily feature other actors, shots that are too far away, and scenes of you running are useless. Without strong acting clips your career can stall. My suggestion is that when you do low-budget things or copy, credit and meal projects, is make them sign an agreement that they'll give you the footage or they can't use your likeness in their project. If they are not willing to sign that you're probably not going to get the footage anyway.
Format Your Résumé Correctly
Seventy-five percent of actors I meet have incorrectly formatted résumés, even after they've been in the business for some time. I've seen résumés with misspelled words, uneven columns, unclear explanations of training, co-star credits under the film category, and TV and film credits mixed. There's no such thing as co-star credits in films, and TV and film are two separate categories. You would think if actors were going to engage themselves in such a ridiculously competitive field they would take the time to make sure their résumés were perfect. If we are looking at your résumé and finding mistakes, we think you just don't care about your career or how you present yourself. That means we're moving past you and on to someone else who cares more than you do.
Fill Out Your Online Casting Profiles Completely
When a manager or agent is reading the breakdowns, we may see the role requires soccer players, basketball players, somebody who speaks a different language, or someone with an accent. We can't remember every special skill you have. Your online profiles—including the one on Backstage.com!—need to reflect every single skill you have that you can do well. That way we can refer back to it to see if you're right to submit for something. As an actor, you need to always be developing your skills to give you more opportunities to be hired. Learn to play the piano, learn another language, do karate, ski, ballroom dance, ride a skateboard or a Segway. The more talent you have the more talent we can sell.
Have a Positive and Thankful Attitude
Approach everyone you meet with gratitude. Have gratitude for the part they play in your lives. Be thankful for the auditions you get, be thankful for the work your agent and manager do on your behalf, be thankful for the people who hire you. Then take that one step further and let them know you appreciate them. Send them thank you cards, thank you gifts, or thoughtful toys their dogs can play with. See how you can contribute to the lives of others and not just take, take, take.
Today make a list of all the people you've worked with and follow them on Twitter, find them on Instagram, LinkedIn, and Facebook. Notice when good things are happening in their lives and congratulate them when they win an award or have a new baby!
Success will flow much easier if you live in the stream of gratitude.
Ready to put that demo reel to use? Check out our television auditions! And for more information on talent managers, watch the video below!
The views expressed in this article are solely that of the individual(s) providing them,
and do not necessarily reflect the opinions of Backstage or its staff.