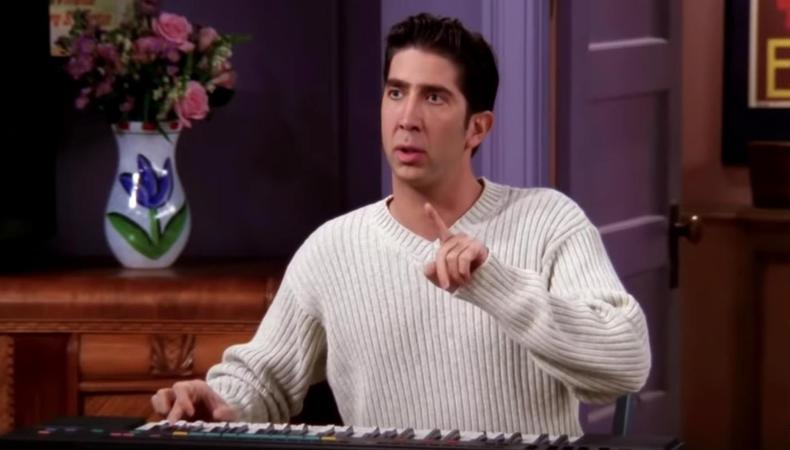 Remember when director Denis Villeneuve resurrected a 1982-era Sean Young as the legendary replicant Rachael in "Blade Runner 2049"? The film, which premiered in 2017, showed a woman on screen who hadn't aged a day thanks to a combination of CGI, photographs, film scans and other images of Young from both the original movie and others from the era. Now, the same groundbreaking technology is bringing into question ownership of an actor's image. Recently, the nation's union for screen talent, SAG-AFTRA, is speaking on "deepfakes," or the artificial intelligence that allows for productions to use an actor's likeness in a project after it has wrapped, potentially without the actor's involvement.
In a recent editorial piece published in the New York Daily News, SAG-AFTRA's president, Gabrielle Carteris, criticized the Motion Picture Association of America (MPAA) and the Entertainment Software Association (ESA) for opposing legislation introduced by two New York state politicians that would give actors rights to their digital personas.
The union warned that without such rights, actors' bodies, voices, and personalities can be lifted from their screen work and manipulated into footage they do not approve of and don't get any compensation for, including deepfake pornography. While actors have a heightened risk of being manipulated into deepfake footage, the union emphasized any person with a social media account could also have their likeness manipulated.
"It is only a matter of time before a schoolteacher loses her job because of one of these deepfake videos," Carteris wrote. "This legislation does more than address the deepfake pornography problem. It also benefits performers by shaping the new, wholly undefined rights to one's digital replica."
In Assemblywoman Helene Weinstein and State Senator Diane Savino's legislation, actors, athletes, and celebrities in New York state would have rights to their digital likenesses. These protections would also be extended to family members of deceased entertainers whose images could be plagiarized by companies or tricksters posthumously. "The state's robust performance community should not have to endure years of costly litigation to protect their basic livelihood and artistic legacy," said Carteris.
SAG-AFTRA has made a point of being aggressive with new entertainment software in recent years, as technology accelerates at dog-year speed. Whether it's new policies for low-budget digital commercials, video game stunts, and residual payments for streaming episodes, the union has sought to put systems in place for industry changes before they whip around the curve. However, deepfake technology might be the most nuanced issue the union has faced in an age of digital trickery.
Carteris' editorial isn't the first time SAG-AFTRA has raised the alarm about the potential impact of artificial intelligence on the entertainment industry. In May, congressperson Adam Schiff joined Carteris along with other union members and safety experts to warn of the impending threats of deepfake technology.
Schiff, a well-known figure on Capitol Hill in D.C. is chairman of the House of Representatives' intelligence committee, and also represents California. "I am deeply concerned that deepfakes could be used to spread disinformation or interfere in our elections, and we have already seen these technologies used to harass, exploit and invade the privacy of private citizens, particularly women," Schiff said during the panel. "We have another election coming up, and it's more important than ever for the public to distinguish between what is real and what is fake. Our democracy depends on it."
Recently, one of Schiff's colleagues from the California congressional caucus was the victim of a deepfake video: Speaker of the House, Nancy Pelosi. The attack raised widespread concerns for the upcoming presidential election, where the refrain of "fake news" has brought the line between fact and fantasy into question.
"Deepfakes technology not only steals our images but potentially harms our reputations and our careers," Carteris added during the panel, as she spoke of the particular risk union journalists and reporters face.
Last summer, SAG-AFTRA published the article, "Who Owns You?" in their quarterly magazine, stating: "If a studio is able to create a digital replica of you, that digital replica isn't being asked to sign a nudity waiver," attorney Douglas Mirell states in the article.
In the magazine article, SAG-AFTRA highlighted their coordination with members of the New York State Assembly and the Senate to enter legislation protecting actors' identities online. The bill was initially introduced in the 2017–2018 session and faced backlash from major producing companies like Disney and NBC. In mid-June, several committees in Albany passed the bill. Currently, Assembly Bill A5605B is not scheduled for a floor vote.
Earlier this year, the union expressed support for a similar bill in California, which would ban the use of technology to create non-consensual pornography. That bill has passed two committee hearings and also awaits a vote on the floor.