Any two actors can share a bill. But can they share an omelet?
"Would you eat any if I got one?" Jake Gyllenhaal asks Tom Sturridge, tepidly perusing a menu of European cuisine. "I might," he replies before Gyllenhaal shifts to consider gazpacho. "I'd share that," Sturridge enthuses—and so it is decided.
Much has been made of the intimacy between the duo, appearing currently on Broadway in "Sea Wall/A Life," a pair of monologues being performed at the Hudson Theatre wherein they don't actually share scenes and only take to the stage in separate acts. But on a surprisingly temperate afternoon in the summer's dog days, seated on the same side of a booth in a Lower Manhattan restaurant, both insist the other easily ranks among their best scene partners to date.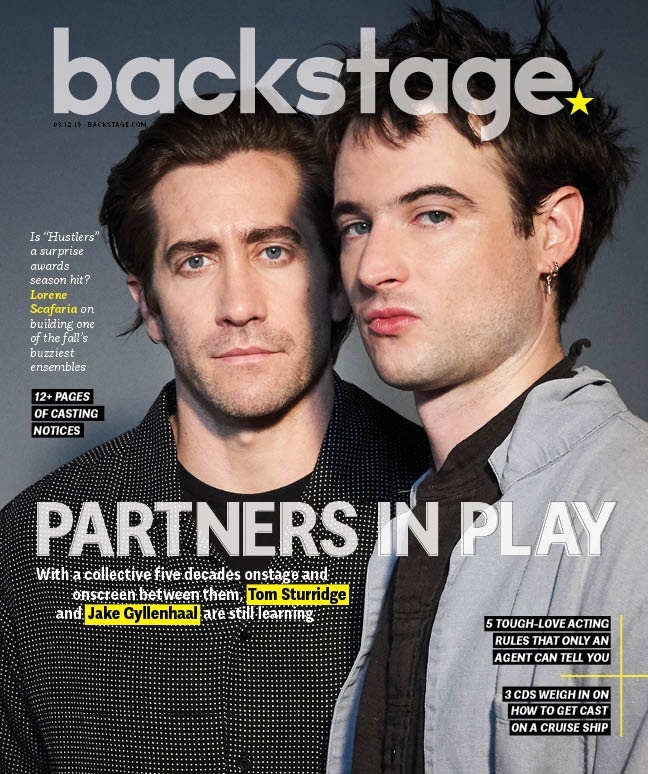 "The duffel bag of information and lessons I've learned from him and his process and his approach and his heart, I have taken with me already," Gyllenhaal says. "It's almost why I wanted to continue to do [the show] with him: his style, his politicking getting through a choice, getting an idea to the director—"
Sturridge interrupts with a guffaw, but Gyllenhaal pushes the thought through. "No! It's true and it's beautiful. I said this about Amy Adams and I feel the same way about him: He's ruthlessly compassionate."
Within a few moments spent with the two, what's more apparent than their mutual adulation is a goofiness that bobs along the surface of discussion; a fizz, perhaps concerted, in stark contrast to the weighty subject matter of the stories they tell eight times a week. Sturridge performs Simon Stephens' "Sea Wall," about a smitten husband and father who fathoms the unfathomable; Gyllenhaal's piece is "A Life" by Nick Payne, in which his verklempt charmer documents simultaneously the death of a parent and the birth of a child. In other words, light fare all around.
READ: Jake Gyllenhaal Hits Refresh
And though the notion of monologuing (a term Gyllenhaal doesn't hesitate to poke as "pretentious") would in every conventional sense present as a solitary feat, both actors insist they are in the companionship of not just one another when they stand unaccompanied onstage, but of the audience, as well.
"One would assume you're alone when you do it, right? And, actually, the thing we discovered pretty much the first time we performed is how integral the audience is and how a monologue is a dialogue with them," Sturridge says. "The same things you get from another actor when you do a scene, we get from the audience. Their energy, their joy, sadness; however they react entirely informs the performances, and that was quite shocking. I thought I was just gonna say my stuff, [but] it's been incredibly beautiful to learn that every night is completely different, because that collection of human beings is completely different."
"Sea Wall/A Life," which premiered last winter Off-Broadway at the Public Theater under the direction of Carrie Cracknell (who reprises her duties uptown), is a culmination of parallels for Gyllenhaal and Sturridge. In addition to having come from "show business" families, the show marks each actor's third Broadway outing; Sturridge made his debut opposite Alec Baldwin in "Orphans" before 2017's dystopic—and notoriously gruesome—staged take on George Orwell's "1984." Gyllenhaal debuted in "Constellations," another piece by Payne, and later starred in a revival of Stephen Sondheim's "Sunday in the Park With George," playing the titular artiste, widely considered one of the great roles of American musical theater.
They've also both worked extensively on-camera, of course. Gyllenhaal has an Oscar nomination for "Brokeback Mountain" and just portrayed the villainous Mysterio in "Spider-Man: Far From Home," while Sturridge is a series regular on Starz's "Sweetbitter"; the two even shared the screen earlier this year in the Netflix feature "Velvet Buzzsaw." And now, for this production (which is slated to run through the end of September), they each find themselves tuning their hearing in ways both new and confronting.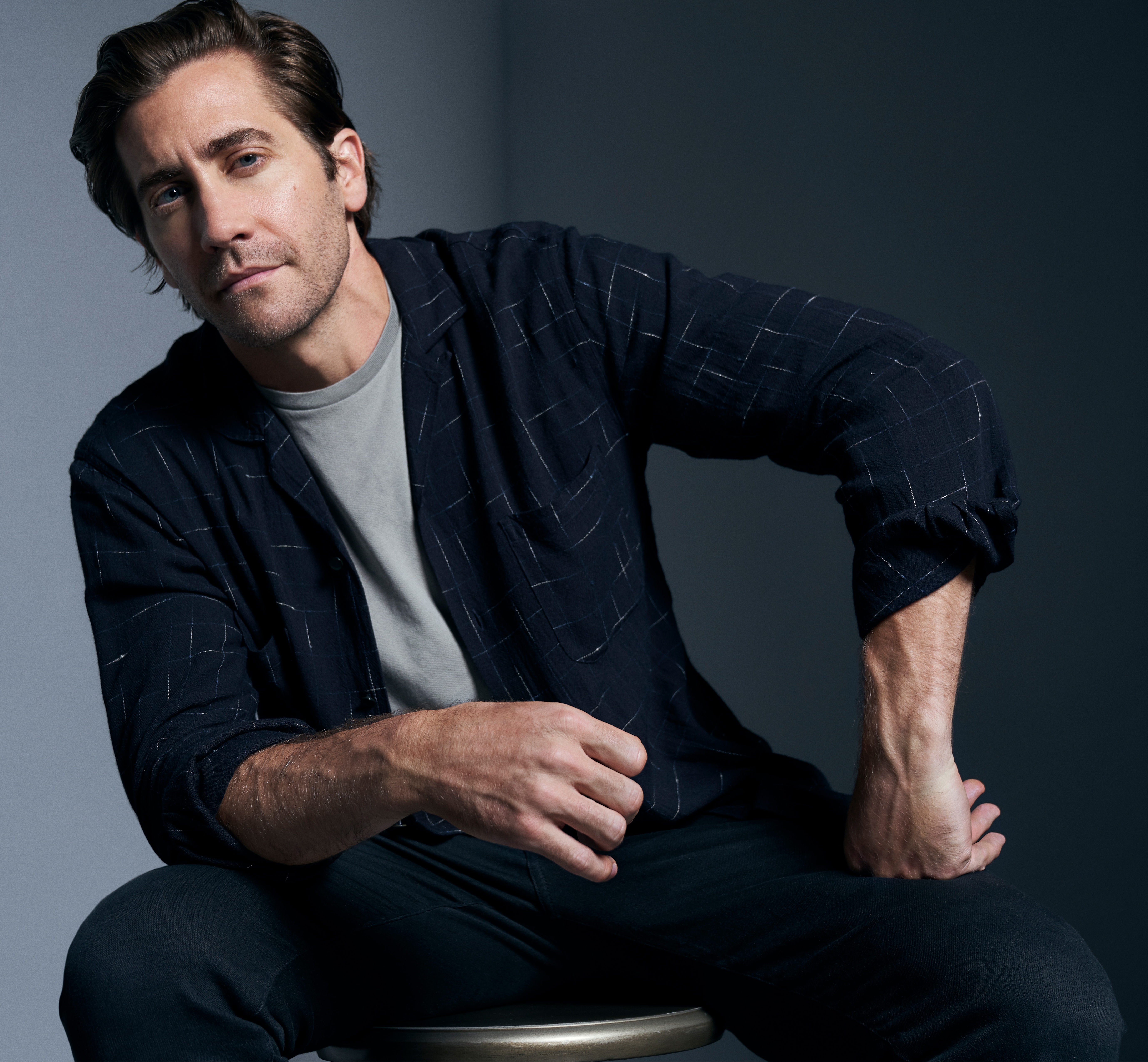 "If you want to really learn what listening is, do a monologue in front of an audience and they will teach you what true listening is, how to really act," Gyllenhaal says. "As an actor, you first begin with—or should first begin with, outside of where are you coming from and where are you going—listening. Actors tend to 'act-listen,' like if you stare at somebody long enough in the eye, you're really listening. I think listening is like meditation. It is easing, and it allows for someone else to be the center of what you're doing. That's hard for us actors. We're told, 'You must create your character, and you must do your thing and show that you're a shining light.' And in truth, the audience is really in charge; they're the center of the whole piece."
Is Gyllenhaal not, in fact, describing the actor's eternal mission: to "be present"? "I have no fucking idea what that means," he says, turning to Sturridge. "Do you know what that means?"
Sturridge does not immediately reply. "I don't know what it means, but I do know normally, when I do a play, I spend a lot of time trying to get into the right place to do that play," he explains. "Let's say I'm doing [David Mamet's] 'American Buffalo.' I am very much Tom from London, and to become Bobby from Chicago, I've got to figure some shit out and get in the zone to walk onstage. With this, which I've never experienced before, I try and be—we both try and be—entirely ourselves, and entirely ourselves on that specific day. Tonight's performance will be the performance after I did an interview with Backstage, and whoever that guy is, that's the guy they're going to see. I don't know whether that's being present or there being absolutely no walls constructed."
READ: Bryan Cranston's Secrets to Success
That notion of deconstruction, of breaking down the artifice that can mar acting in any form, has become this show's proverbial golden goose: elusive, but when treated with reverence, the actors explain, applicable to any role in any medium.
"We're trying to present these words and these ideas as if they are truly in the present moment. This is a very nonperformative performance, as best as we can get it, and over time, we've chipped away at the rhythms and behaviors that keep us safe," Gyllenhaal says. "Even while we're trying to 'be present,' I constantly find myself in rhythms I feel comfortable, and places I feel safe. With this, whatever it is we're dealing with, we're not going to push anything that's happening out of the space. Even if I am pushing something away, I'm going to see where that leads me."
Unlike plays that hinge on traditional theatricality, "Sea Wall/A Life" is precisely what it purports to be: two guys telling a story through two guys telling a story. "[The performance] is so close to what we actually are doing, do you see what I mean?" Sturridge says. "We just say the words, and something I certainly found is the wave, my wave, might reject that. When I was doing it early on in rehearsals and I was trying to propose a character, the play just went, 'No. No. Stop it. Just fuckin' tell the story,' and that's incredibly relieving—and also quite scary. It's vulnerable."
To that end, the gift that "Sea Wall/A Life" continues to give is permission for Gyllenhaal and Sturridge to be themselves at the fore of a role, rather than following the oft-cited directive to retreat into it. The show, in that way, actively rejects the impulse to "fade into a character," chameleon-like, and instead invites imaginative leaps without obscuring exactly who each is as both person and performer.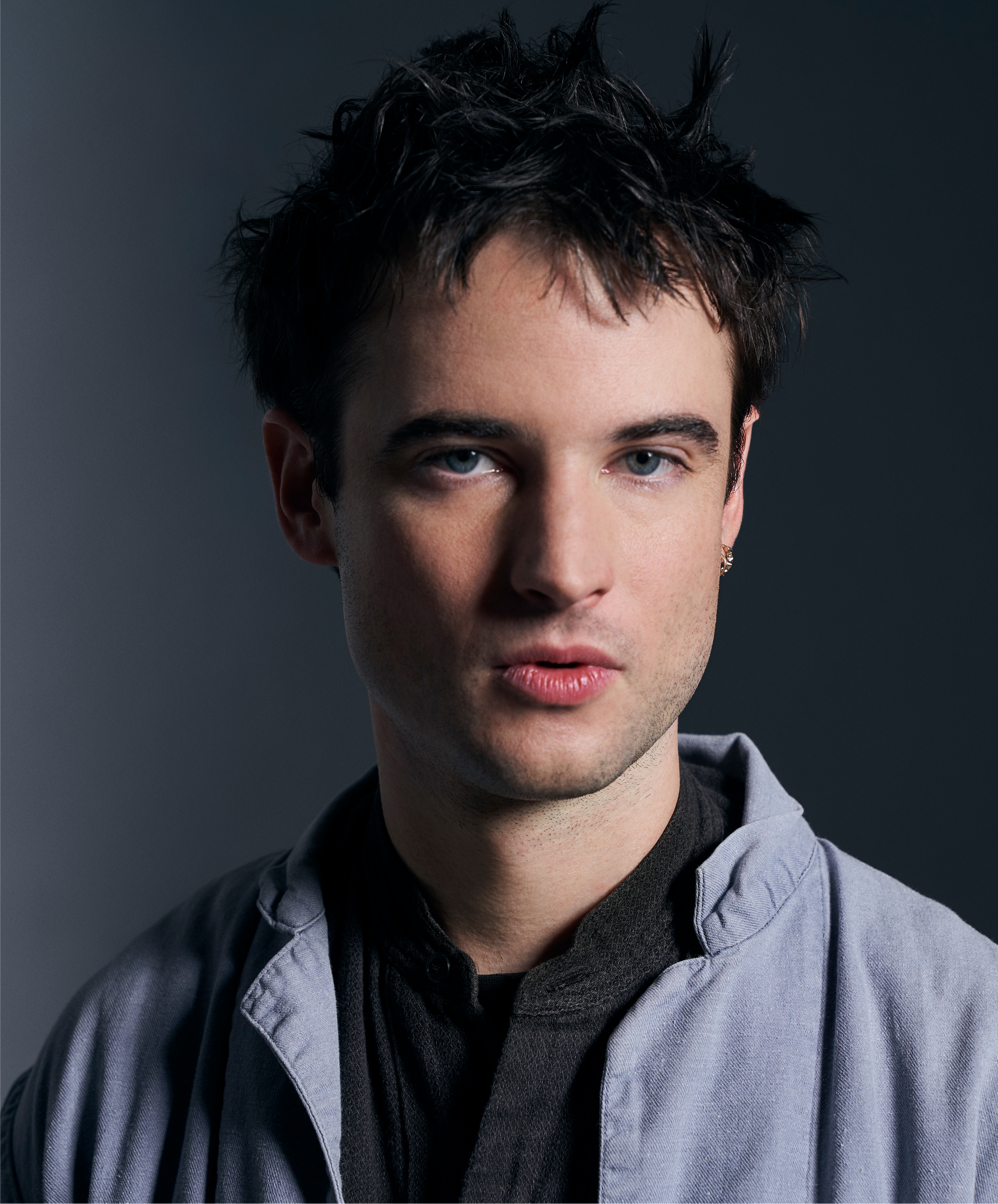 "You're not going to change who you are. I mean, I've tried—doesn't work," Gyllenhaal says. "The bottom line is that imagination is the most powerful thing. There's a lot of conversation about Method and putting yourself into spaces, but I think imagination is the reason we do it. It's the reason people come to see it. You entice their imagination. That's the joy, and why we should be so grateful about being actors. It's play. I have not always done it well, but I think the best stuff I've done has [been that], and the best actors I've ever worked with, that's all they ask for. That's what he asks for," he adds, cocking his head over his right shoulder toward Sturridge.
Distilling Gyllenhaal's philosophy as well as the dynamic of their relationship, Sturridge tacks on one lucid request: "I don't want to see your ideas, I just want to see you." Sturridge also, in the afternoon's only instance of disagreement, dissents with Gyllenhaal's suggestion that acting in theater is just the same as acting in film.
"Weirdly, I think maybe contrarily, I find on-camera requires a greater leap of imagination [than theater]," he says. "When you do a play, you're in the room and that's the room you're in, and you're talking to someone and they're in front of you, and there's nothing else. It's like you're literally living the life you're living. Whereas on camera, there's, like, 150 men and women standing around you. And you're in a giant warehouse in a room made of matchsticks."
"Jesus, what movies are you in?" Gyllenhaal interjects. Undeterred, Sturridge continues: "Everything you touch really will just fall over if you push it hard enough, and you really have to go, 'OK, no one else is here. This machine in front of me doesn't exist, and I am with my wife. This is my wife.' "
Perhaps due to the nature of their play, the conversation does veer existential as our time comes to a close. Gyllenhaal, in particular—at this point unsurprisingly—is self-consciously loquacious in his observations of acting's place in an actor's life.
"There's this idea that if you just create a backstory, connect it to something, there's an answer," he says. "I've worked with so many different acting coaches, and really, why act if you don't want to learn about your own mind? Why do it if you don't want to know how you fit or don't fit or struggle to fit into the world? Otherwise, it's just a search for filling an insatiable hole and wanting to be loved by an audience or something. If that's what you're doing it for, it's really not going to lead you anywhere. I don't know, it's pretty hard to talk about acting without sounding like a jerk. Can you say something in a British accent that sounds more articulate?"
Sturridge delivers. On the purpose of art, he muses, "I think it is to think how someone who isn't you thinks."
"For me, it's about hairstyles," Gyllenhaal deadpans. "Guess we don't have such parallel lives after all."
With that, they leave together.
This story originally appeared in the September 12 issue of Backstage Magazine. Subscribe here.
Photographed by Chad Griffith on August 16 in NYC.