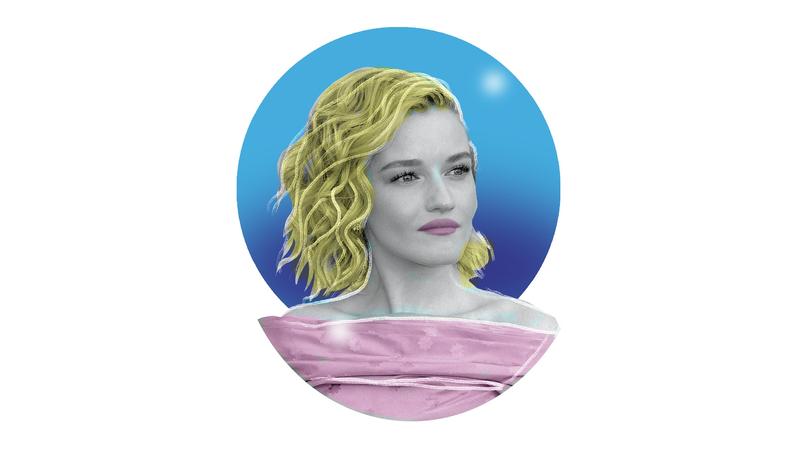 At the age of just 25, Julia Garner's career successes have been a long time coming. The actor, who began working professionally at 16, has been climbing the ranks of Hollywood since 2011, when she landed her first onscreen role in Sean Durkin's indie hit "Martha Marcy May Marlene." Since then, she's popped up in a handful of indie and small-screen fare, including "The Perks of Being a Wallflower" with Ezra Miller and "Grandma" with Lily Tomlin, and hit series like "The Americans," "Maniac," "Dirty John," and most notably "Ozark," for which she just earned her first Emmy nomination.
Julia Garner Is No Longer Your Favorite TV Show's Best-Kept Secret
How did you first get your SAG-AFTRA card?
It was during "Martha Marcy May Marlene." When I booked [the film,] before I went on set, I had to get my SAG card. I was so excited. I've done quite a few photo shoots in the last nine years, but for me, this was one of the more exciting ones because it's Backstage. When I got into SAG, I would get Backstage every week and see all these actors. When I got the email [about this piece], as an actor, it was so cool.
What performance should every actor see and why?
There are a few. In terms of acting, "Kramer vs. Kramer." "The Deer Hunter" has great acting. "Rosemary's Baby." "A Woman Under the Influence." "Raging Bull." "Sophie's Choice." All of those movies from the 1970s, they're inspiring. Watching those movies makes me want to act. Rewatching "Raging Bull"—Joe Pesci, Robert De Niro—you're like, "I want to act." The reason those characters are so great is because they've really created a person.
What's the wildest thing you ever did to get a role?
I haven't done anything too wild. I don't want casting to think I'm a complete basket case. Maybe "Ozark"—when I had to shoot for "Ozark," I prepared with a Missouri accent. Casting offices in New York are so small, you can hear the people in the other room and it's kind of a nightmare. I remember showing up and there were all these people there. I heard them say these lines in the other room, [and] they weren't talking in the accent; they were just talking in their regular voice. I was like, "Oh, my God, I prepared this role with an accent and everything! Maybe they don't want an accent." So I was like, "Let me try saying this without an accent," and I couldn't do it. I ended up going in with an accent, and I thought I didn't get it. I was surprised I got called back, [because] I was the only person with an accent. I feel like I've done other things that were crazy for an audition—but again, I don't care; I care about what's right for the scene.
What is your worst audition horror story?
I have one pretty bad one. It was one of my first auditions, and it was the first time I'd ever gone to L.A. It was a small scene in this David Chase movie, "Not Fade Away," and on the plane I got this terrible eye infection; green pus was coming out of my eye. At the time, I didn't know how to say no. I would say yes to every audition. [My eye] was really inflamed, but I went to these auditions with this green pus coming out of my eye, and I would say, "It's not contagious." I should have walked around with an eye patch on my eye. I should have said no in the first place. That one week, looking back… it was craziness.
What advice would you give your younger self?
I would still give myself this advice: Don't take it as life-and-death so much. But it's so hard to do. Some of the advice I'd give to my younger self, I still need to work on in a weird way. People don't change that much. I feel like people want to grow, but they don't change.