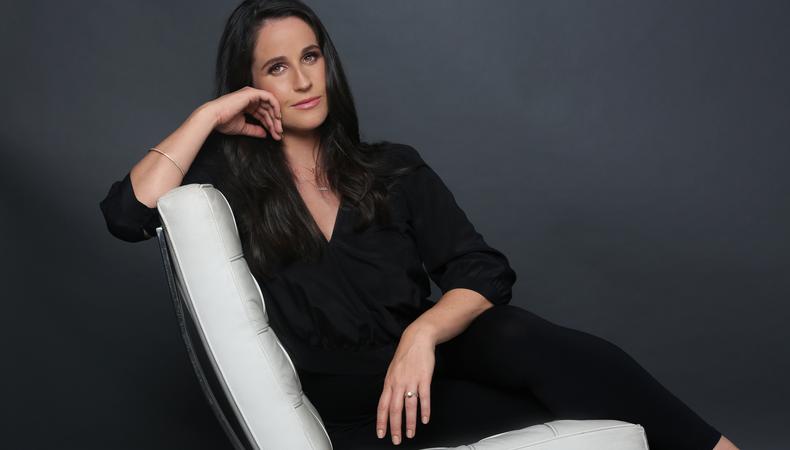 The following Career Dispatches essay was written by "Motherless Brooklyn" star Katy Davis.
What advice would I give my younger self?
Party more. That's right. Have the craic. Stay out past your bedtime. YOLO (are we still saying that?)!
As someone who doesn't remember a time before wanting to be an actor, I was always in such a rush to get to the next thing: the next audition, the next job, the next agent. If time has taught me anything about this career it's that life experience is one of the most important and greatest teachers there is for an actor.
READ: Ed Norton Owes His Career to a Letter He Wrote to Edward Albee
The very first film I ever booked was the children's feature "My Friend Joe," alongside Schuyler Fisk an Joel Grey. They were doing a nationwide search across Ireland for the young cast and the audition scene involved my character trying to get the lead boy of the film to kiss her. I remember at one point while I was auditioning, the director asked me point blank if I had actually kissed a boy or not. At age 12, I hadn't yet but in true show biz tradition I lied to his face (somewhat) convincingly and went on to get the part. In that case it all worked out, but life might have been just a little more fun if I had skipped a drama class one Saturday and kissed that boy I liked instead.
So go on that last minute holiday. Say yes to the unexpected date. The work will find you, I promise.
I would tell my 17-year-old self that not getting into drama school the first time around—and being told instead to take a year off and come back—will be one of the best possible things to happen to you. It allows you to tour the world as an Irish Dancer for a year and know fully that that is not what you want to do, and that acting is. It allows you to save up a silly amount of money to make your years in drama school a little easier without the stress of a part time job on top of everything else. And, most importantly, it allows you to mature in a way you never could have within the protected walls of a drama school.
READ: Here's What It's Like to Be Pregnant on Broadway
I would tell my 26-year-old self to lose the ego. No one owes you anything or really cares about what you think you deserve. When you move to L.A. from Dublin you definitely bring more than a little ego with you in your suitcase. "I've worked consistently since the age of 12, I've trained at one of the best drama schools, I've worked opposite Andrew Scott! Now make me a series regular STAT!" Hmmmmm. I would tell myself to find an internship in a casting or manager's office. Get to know the business in this new foreign city from every angle. It will only help you. Training and learning is never over, never done. The best connections are the ones you make five years before you use them.
And lastly, I would tell myself a couple of years ago to throw caution—and birth control—to the wind! There is no "perfect time" to start a family. The actor you are after becoming a mother is incomparable to who you were before. Three months postpartum you will be standing on set opposite Edward Norton, having braved your first cross country flight with an infant, having just pumped in your trailer.
You are capable of so much more than you can imagine.
What advice would you tell YOUR younger self? Get more Career Dispatches right here!