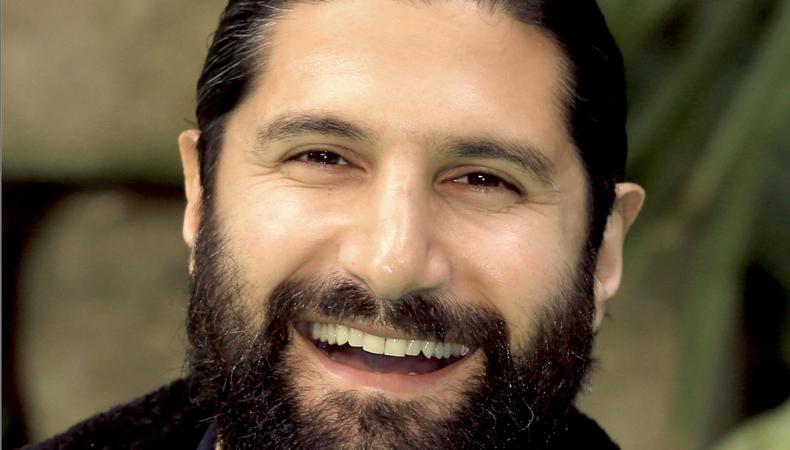 In the Envelope: The Actor's Podcast features in-depth conversations with today's most noteworthy actors and creators. Join host and awards editor Jack Smart for this guide to living the creative life from those who are doing it every day.
"What We Do in the Shadows" star Kayvan Novak is also a writer, director, and voiceover artist. He only became all of those things thanks to plenty of trial and error. And it was the mistakes and rejections, more than the successfully booked auditions, that ultimately taught him about his artistic skills, tastes, and personality, both on and off camera.
"It was the endless noes, the brick walls, that forced me to change my approach and forced me to think out of the box," he tells Backstage. "Thank God all those people said no to me, because it kind of made me who I am."
Specifically, Novak was struggling to charm his way into the U.K.'s TV comedy industry—and to resist being pigeonholed because of his Iranian heritage. "I kept playing [what] I used to call 'bad brown guys,' which is exactly what they were, which was kind of my way in. But with that came a kind of glass ceiling of: How do I break out of this drama world of acting? I always had aspirations of being funny, doing funny voices, mimicking people, doing impressions. And then that led me on to trying to get a voiceover agent." His strategy? Leaving voicemails for agents using various wacky voices.
A BAFTA TV Award winner for "Fonejacker," the British prank-call comedy he created and starred in, Novak has also appeared in "Syriana," "Four Lions," last year's "Cruella," and on "Toast of Tinseltown." In the U.S., he's best known for his Critics' Choice Award–nominated performance as vampire Nandor the Relentless on FX's "What We Do in the Shadows." Created by Jemaine Clement and based on his and Taika Waititi's film of the same name, the award-winning supernatural mockumentary has delighted audiences for three hilarious seasons; it just wrapped filming on a fourth.
"He's very close to me in a lot of ways," says Novak of Nandor. "So close that, when I'm playing him, when I'm on set as him, I'm in a very vulnerable state. And I've grown to really love that feeling…. He is a warrior. He's big and scary, but he's a puppy inside. I would say I'm the same."
Between takes, he adds, Nandor's ridiculous accent remains; it's the kind of idiosyncratic performance that draws inspiration from costuming, makeup, and set design. "The amazing costumes, the big boots, the capes, the leatherettes, the leather vests—all of that adds to the feeling of being Nandor. With the voice and the hair and the fangs and that, I'm ready to rock."
His comfort with the character did not come naturally at first. Recalling his first day on the "Shadows" set, Novak remembers breaking down in his hotel room after receiving notes from Clement and Waititi. "But that's how they work," he says. "They watch you work, and meanwhile, their heads are just firework displays of ideas. And then they just throw lines at you, and you just gotta catch them."
That's one of Novak's many tips for his fellow working actors: Find the groove of your performance, but be willing and able to leave that comfort zone. "Sometimes you can make a decision about how you want your character to be, but what they want you to do instead—you should also be open to that. You might find something new there."
Listen to Novak's interview at any of the links below. And to catch up on the recently announced Screen Actors Guild Awards, click here!